Measured rainfall from yesterday:
The Haves: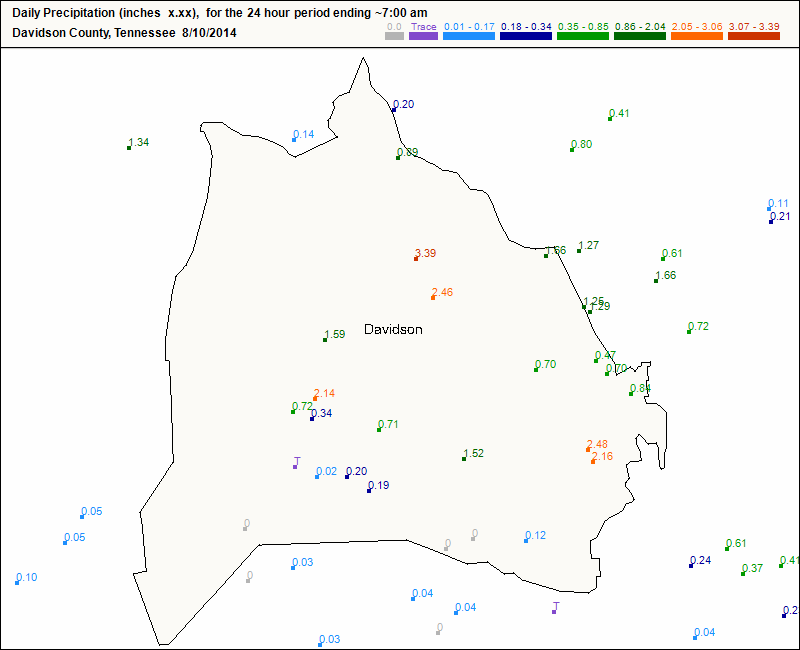 The Have-Nots: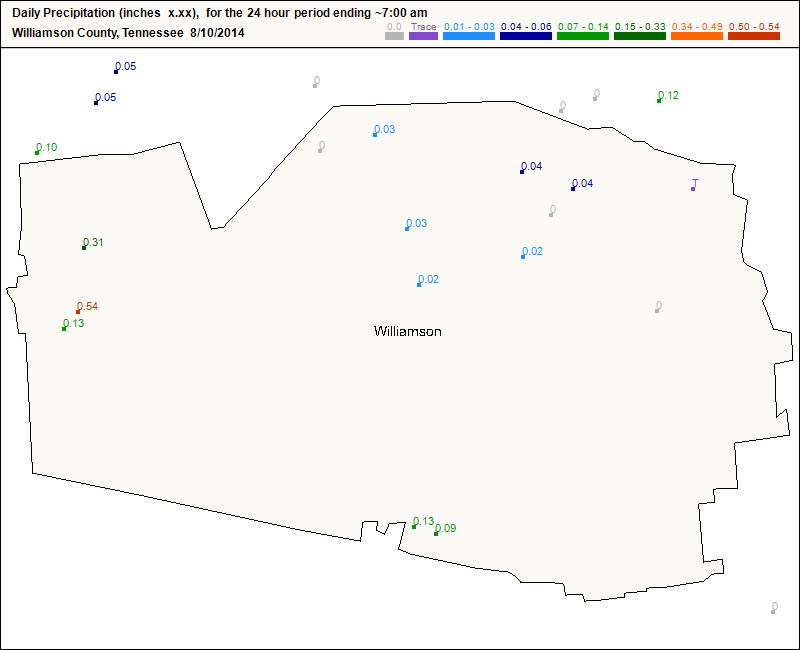 Current Official Hourly Observation (taken at :53 on the hour)
Overview…[Alert! Technical talk!] Several weak impulses will continue rippling through the diffluent upper air flow the next couple of days, keeping mainly scattered probabilities of precipitation in the forecast until a surface front sweeps across the mid state late Monday night and Tuesday, thereby ushering in a period of dry, cooler weather.
Translation…it may rain today, it will probably rain some tomorrow, then expect dry weather Wednesday through Friday.
For Sunday, rain/storm ingredients are in place, and a few showers may again freckle the radar scanning Middle TN, but slightly drier air aloft (seen here at 9 AM, the darker shade) . . .
. . . should limit how many storms we see. Cloud cover this morning has helped keep temps from climbing too fast.
Morning runs of the HRRR predict very few showers in Middle TN this afternoon. Of course, like many of us, the HRRR is often wrong. Use for guidance, not gospel.
As we saw yesterday, "scattered" storms are of little consolation if they decide to scatter on you; whether they scatter on us, or only part of us, no one really knows. As we tweeted yesterday, it's a rain lottery.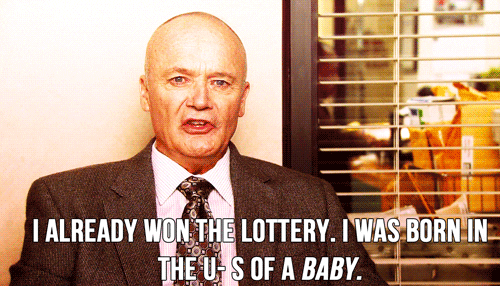 Current Radar Loop:
It'll be hot and humid again, highs in the upper 80, but it'll feel like the low 90s.
Monday, rain chances are a little better, but are by no means certain. The NAM thinks we'll see a few afternoon showers:
Those with outdoor plans should be a little concerned about rain, especially after noon. NWS currently has 0.32″ of rain in the forecast. Heat (upper 80s) and humidity (feels like temp in the 90s) will stay the same.
Rain chances decrease Tuesday. By Wednesday, dry weather will arrive.
This website supplements @NashSevereWx on Twitter. Weather warnings are never posted to this website.