Before we even look at the current temp, I need to clear something up, via run-on-sentence (look away, Mrs. Rich, my 7th grade grammar teacher). Has to do with weather and the south.
I was watching a video titled *cough* "Things" Southern Women Say (made by Southern Boyz Outdoors via Facebook), which I shall not link herein because this is a family show, but anyway, at the 0:51 mark, a southern lady suspicious of gathering clouds and a pending rainstorm said:
"Looks like it's gonna clabber up and squirt."
Um, what?
I have lived in the south all my adult life and most of my formative years, during which time I've been a weather nerd and in various levels of proximity to southern women, and I've never heard that. Never. I feel like I should have heard that before.
I have to say, it just sounds inappropriate. For that reason—with respect to Southern Boyz Outdoors—I doubt that's a real colloquilaism. So if you consider yourself any kind of Authority on Things Southern, I need a ruling. Hit us up on Twitter @NashSevereWx.
Y'all Responded:
Apparently, "clabber" is a Scottish-Irish term, meaning "cloudy, as when the sky clabbers up before a storm." Click for citation. But, no one has actually heard it spoken in the south.
It is decided. That's not a phrase. Please don't say it.
Current Official Hourly Observation (taken at :53 on the hour)
Rain Chances Are Back, every day for the foreseeable future.
Will it rain every day? Nah. But it might! It's August, that muggy, sticky time of year when we must all . . .
. . . when it comes to rain/storm chances.
For Wednesday, temps will climb to 92°, joined by dewpoints in the mid-60°s, returning humidity to normal for August.
As for rain, the pattern today and the next several days says we should look to our northwest (Missouri/Illinois). Storms are expected to form there, then blow SE toward Middle TN.
"It's still difficult to know precisely what parts of the Midstate will be most vulnerable to possible to thunderstorm intrusion today," says the NWS, but the models keep us dry during the daylight hours. We just can't rule anything out, but rain/storm chances are pretty low.
Thursday, heat (high 92°) and humidity remain. We think the chances of rain/storms will increase when compared to Wednesday.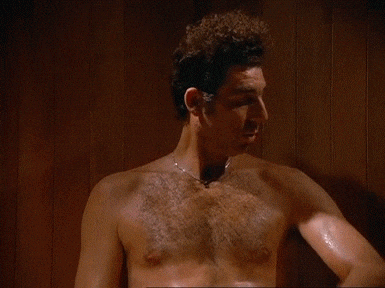 We think rain is likely Friday. Weather models suggest an arriving shortwave coming SE from Missouri, producing rain and maybe a few thunderstorms. Severe weather is not expected. Temps will again approach 90°.
I'll be surprised if we dodge all rain/storms Saturday and Sunday.
This website supplements @NashSevereWx on Twitter.