Current Official Hourly Observation (taken at :53 on the hour)
Current Radar Loop
Temp & Rain Probabilities Next 36 Hours (auto-updating)

In continuing with the theme of finding new ways to say "it's hot outside," I bring you our Unbenevolent Dictator.
I don't know, he kinda reminds me of the sun, the way he glows at us and all.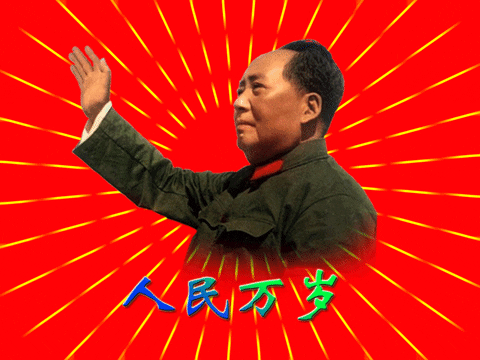 Thursday – Mostly Sunny With Isolated Showers/Thunderstorms Possible – High 93
With all the oppressive heat, and the fear of a random pop-up thunderstorm, we must rise up and fight back. By keeping hydrated, and staying indoors with air conditioning. (Editor's Note: obviously, y'all).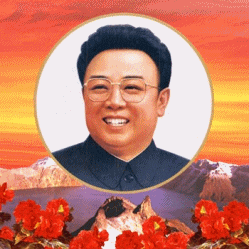 I would not plan on getting any rain today, but we can't rule out a random shower or storm.
Friday – Scattered Showers/Thunderstorms Possible – Wake Up 72, High 93
The fear of pop-up showers/thunderstorms are on the rise after fighting back yesterday. The oppressive heat is not letting up either. Time for a revolution?
All we need are ostriches to bust up in there and take them down… (I can't stop laughing at this GIF. Like what was this guy thinking? This probably is not real.)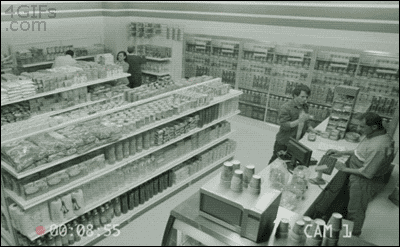 Saturday – Scattered Showers/Thunderstorms Possible – Wake Up 70, High 91
After our revolution it will still be oppressive, but not quite as oppressive as it has been. Rain chances are on the rise in the afternoon in response to our revolt.
Don't "dance, dance revolution" too much.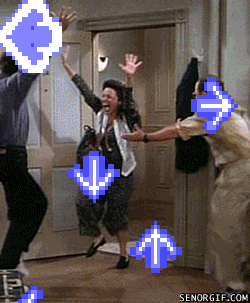 The cycle never ends….Welcome to the first day of Summer and the longest day of the year.
Official Extended NWS Forecast: