Current Official Hourly Observation (taken at :53 on the hour)
Current Radar Loop
Temp & Rain Probabilities Next 36 Hours (auto-updating)

(Editor's Note: I hi-jacked The Intern's theme and replaced it with this:
It's that time of year when we expect the purple crayon….and get something else, leaving us betrayed, confused, and angry. All along, the yellow crayon was at work, and we had no idea.
So it is with thunderstorm chances. We think we'll get them, only to find out, nope. Such is life forecasting summer storms).
Tonight – Possible Isolated Thunderstorms – 10 PM Temp 73

A very active radar across the southeast! Middle Tennessee getting spared for the most part, at least for now. Things could change as we continue through the afternoon and evening as storms collapse and new ones arise.
Some of us may get heavy rain, while others will remain bright and sunny. The impossibleness* of forecasting where afternoon thunderstorms will pop up next, continues…
* not a word.
Storms are just so random:
(Editor's Note: I can't explain this.)
Wednesday –  Possible Afternoon Thunderstorms – Wake Up 68, High 84
Rinse and repeat, with a slightly higher chance of heavy downpours.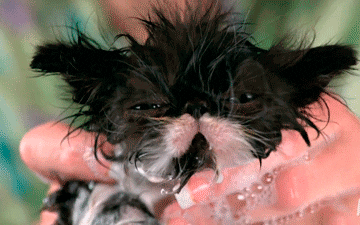 Thursday – Possible Afternoon Thunderstorms– Wake Up 67, High 86
Thursday (Friday, too) look much like Wednesday: storms possible, more likely in the afternoon, we're not sure where, with no expectation of any severe weather. The worst we could see is a strong gust of wind or a few very isolated events of pea size hail.
Official NWS Extended Forecast:
This site supplements @NashSevereWx on Twitter.