Current Official Hourly Observation (taken at :53 on the hour)
Current Radar Loops
Temp & Rain Probabilities Next 36 Hours (auto-updating)

Today – Sunshine – Afternoon High 75
Even nicer than yesterday. A bit more wind too.
Easter Sunday – AM Fog; Sunshine & Warmer – Wake Up 50 / Afternoon High 78
Some patchy fog may develop for those of us headed to an early service.
Once the fog mixes out an absolutely beautiful day on tap! Enjoy!
Happy Easter!!!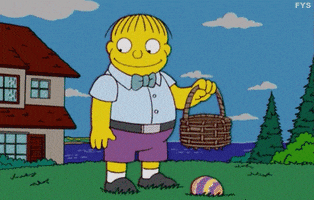 Monday – Rain Chances Increase – Wake Up 56 / Afternoon High 77
Could see some shower/thunderstorms during the afternoon Monday. However, it does look like the cold front approaching won't set off thunderstorms until after midnight for Middle Tennessee. Will see what the models say about this tomorrow.
No severe weather is expected with these thunderstorms.
Official Extended NWS Forecast: