Current Official Hourly Observation (taken at :53 on the hour)

Current Radar Loop
Editor's Note: Reviewing Last Night
We saw about 12 hours of rain, totaling 2.39″ between 3 PM Sunday and 3 AM Monday. We spent the day and most of last night wondering when temps would hit freezing at the surface, setting off an ice storm.
Last night's weather models predicted all of Davidson & Williamson Counties would be at or below freezing by midnight.
Instead,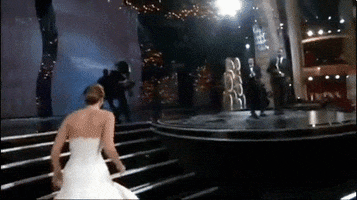 the freezing temps didn't settle in until 2 AM. I'll spare you my theory why, because I bet 99.49% of you don't care. Let's just say the models tripped over their collective dress, but mostly they got to where they needed to go.
At 3 AM, as the rain was starting to pull away, the official temp was 32. At 4 AM, the temp was 30. You need more than a few hours to make ice at those temps, especially considering less than 18 hours before, the temp was 65.
I was up at 4:30 AM, and everyone from law enforcement to the poor souls out driving reported few, if any problems.
At 5 AM, temps plummeted 4 degrees to 26. The almost 2.5″ of rain that had just fallen had nothing better to do than freeze. By 6 AM, temps hit 24, and by 7 AM we hit 23. All the roads iced over, and it was wreck-a-palooza.
Then the snow started. It was heaviest in Williamson County. Many surfaces turned white (others didn't, such as Hermitage). I declared the end of #SnowDome.
Will put together a pretty good Storify. Check it out.
The afternoon brought a steady wind and sunlight prying through the clouds. This helped clear some of the snow. Many roads – especially main roads — turned just-wet, and a lot of the moisture evaporated. The March sun angle is good at melting snow.
The icing threat is not over. More on this below.
Tonight – No More Precip; Partly Cloudy
Temps Next 24 Hours (auto-updating)

Temps today stayed stuck in the low 20s, and it'll drop into the teens overnight.
Wind chill values overnight will be in the single digits. 
(Another Editor's Note: Some roads, mostly main roads, are largely passable. However, any and all remaining moisture is going to freeze hard overnight. Roads which were "fine" this afternoon may still be OK after dark. Others may no longer be in good shape after dark.
Secondary roads, especially those tree-lined and shaded from sunlight, will still be treacherous. Williamson County Schools have already canceled, for good reason. Davidson County's roads should be better as a whole, but they're certainly not clear.
Here's the NWS Statement:
Many of you have asked if it's safe to drive from Point A to Point B tonight or tomorrow morning. I'm uncomfortable answering those questions. Let me explain.
I estimate twelve million potential routes in and through Davidson and Williamson County. The truth is that unless you drive a route, you really don't know if it's safe, and I haven't gone anywhere today. Every route is unique, traversing different altitudes, with different surfaces, some with bridges/overpasses, exposed to varying levels of sunlight and variable traffic patterns, etc. All these factors impact road conditions, which are subject to constantly changing weather conditions.
So, when you ask us "Can I Go Here or There?" I want to help you, but I just can't. The last thing I want to do is suggest a route is safe when I don't really know it's safe. I always prefer you stay put and stay safe. I get that you're not asking us for a guarantee, you just want an opinion, but I prefer not to influence your decision when it comes to this topic. I hope you understand.
Thanks : )
Tuesday – Mostly Clear – Morning Low 13 / Afternoon High 43
We expect all the ice and snow to melt, except in really shady areas.
Wednesday – Sunny & Chilly – Morning Low 25 / Afternoon High 54
Clouds arrive late, bringing a slight chance of rain overnight.
As some of you know, I drove up from Starkville to work for the NWS-Nashville, assisting them in with Severe Weather Awareness Day 2014. I really enjoyed meeting so many of you. I really appreciate your support. (Editor's Note: The Intern and The Intern's Friend [Hayden Nix] did a fantastic job at SWAD. They were professional and responsible. The Intern even did a good job waxing Will's Jeep with his tie).
Official Extended NWS Forecast:
Additional information can be found on Twitter @NashSevereWx.