Current Official Hourly Observation (taken at :53 on the hour)

Current Radar Loop
Tonight – Clear & Cold
Temps Next 24 Hours (auto-updating)

Wind chills tonight will stay in the lower 20s and upper teens.
Let's take a moment to lament this #StupidCold (hashtag credit: Paul Heggen) winter.
The below map shows how this winter (beginning December 1) compares to a normal winter from the past 30 years. It has been a cold winter. Obviously.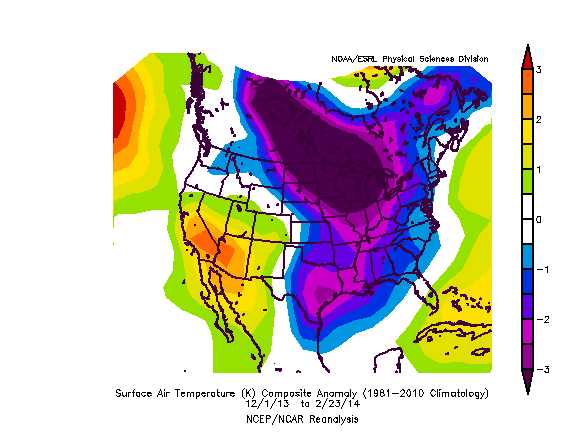 Months of below-average cold, yet no snow.
Thursday – Sunny & Cold – Morning Low 18 / Afternoon High 42
The wind chill will be 11°  at 6 AM.The rest of the day will be a little warmer than Wednesday.
Friday – Cold AM; Increasing Clouds – Morning Low 18 / Afternoon High 46
Another cold morning, but we will warm up quickly. Clouds will increase as our next chance of rain moves in for the overnight.
Rain from 6 PM Friday to 6 PM Saturday should be light, around 1/10″:
Official Extended NWS Forecast:
No cold relief in sight. This map compares next week's temps with what we would normally see for the first week of March: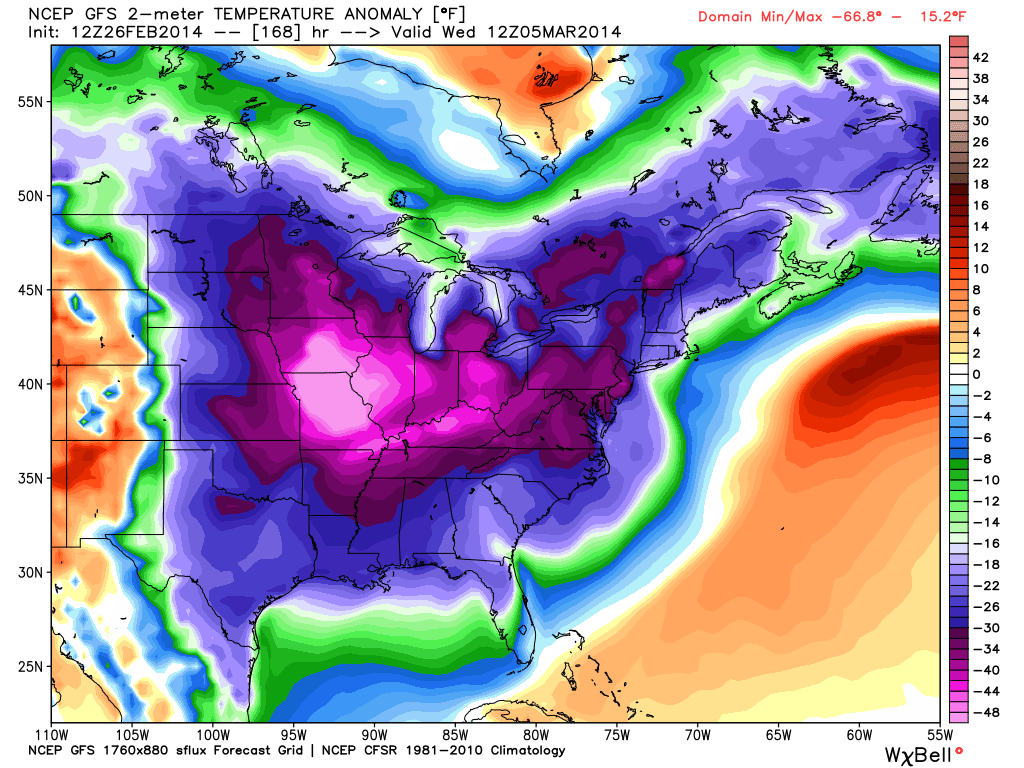 If you interpreted this map to mean colder than normal, you are correct.
Additional information can be found on Twitter @NashSevereWx.