Latest Official Hourly Observation:
Today
Off and on (mostly off) rain is expected.
Current Radar:
Here's the RAP model predicting rain from noon Friday to 9 pm Friday:
Saturday Severe Weather Details
Rain is expected all day. We aren't particularly concerned about flooding right now.
Severe weather is a concern Saturday evening. A very powerful storm system is showing up on all the weather models.
Here's the opening slide from today's 11 am NWS Conference Call:
Squall Line ETA – 8 pm Saturday to 2 am Sunday.
The squall line will contain heavy rain, high/severe winds, and possibly a tornado or two. We think it may look like this on radar:
Tornadoes are possible, primarily along the squall line: however, there may be Saturday afternoon supercells capable of producing tornadoes before 8 pm. out ahead of the squall line.
Non-Thunderstorm winds will be strong (40-50 mph wind gusts). A Wind Advisory for Saturday will be issued later today by our NWS.
The late-morning outlook from the Storm Prediction Center paints us within a 15% probability of a severe weather event (58mph+ winds, a tornado less likely but still possible) within 25 miles of us tomorrow: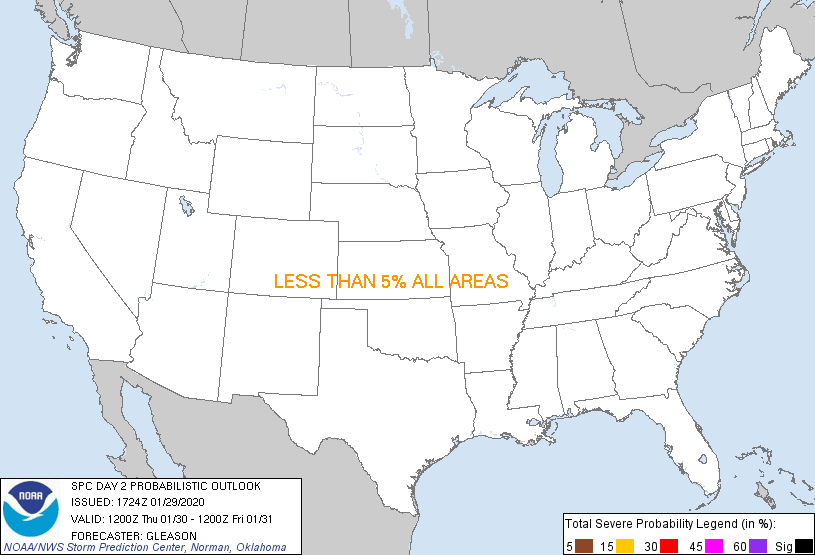 Note that SW TN including Memphis, the MS Delta east to Oxford and including Jackson MS, N LA including Baton Rouge, and the SW part of AR are in a "hatched" (purple shaded) area.  The hatched area means
the probability of a severe weather event happening within 25 miles of anyone in that area is 45%, and
the probability of significant severe weather within 25 miles of anyone in that area is 10% or greater.
Tornadoes are a big concern inside the "hatched" area. Those traveling that way Saturday should understand this is an especially dangerous situation which requires your attention. Consider Sunday travel instead. I have advised my sister — previously planning to drive through the hatched area Saturday — to delay her trip until Sunday.
Here's the HWRF model's take on the system as it sweeps across over the weekend:
More updates can be found on Twitter @NashSevereWx.