The lunchtime outlook from the Storm Prediction Center says a mesoscale convective system ("MCS" – a bunch of thunderstorms moving together) "is expected to propagate southeastward into/through the central/southern Appalachians and Tennessee Valley by late evening."  That's us!
Damaging winds in excess of 58 mph remain the biggest concern. SPC increased the probability of a damaging wind event within 25 miles of you from 15% (from the 8 a.m. outlook) to 30%:
The probability of large hail (1″+) occurring within 25 miles of you remains 15%: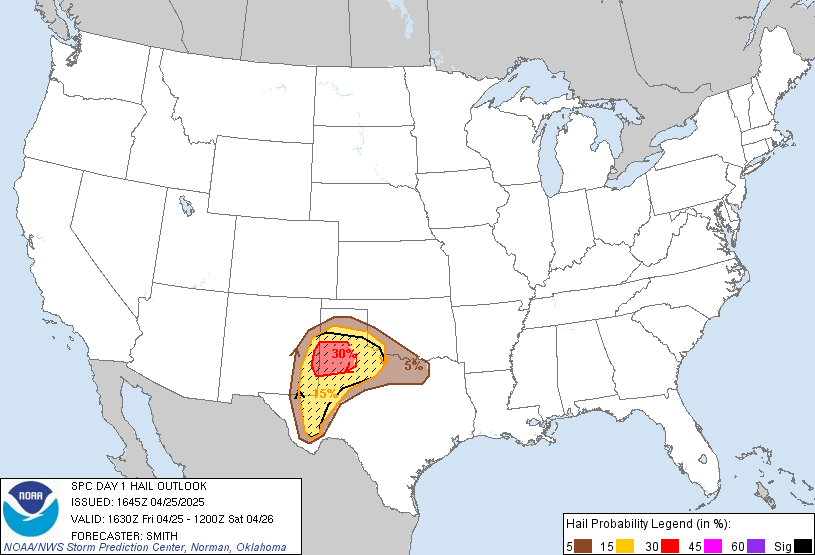 The probability of a tornado occurring within 25 miles of you remains at 2%: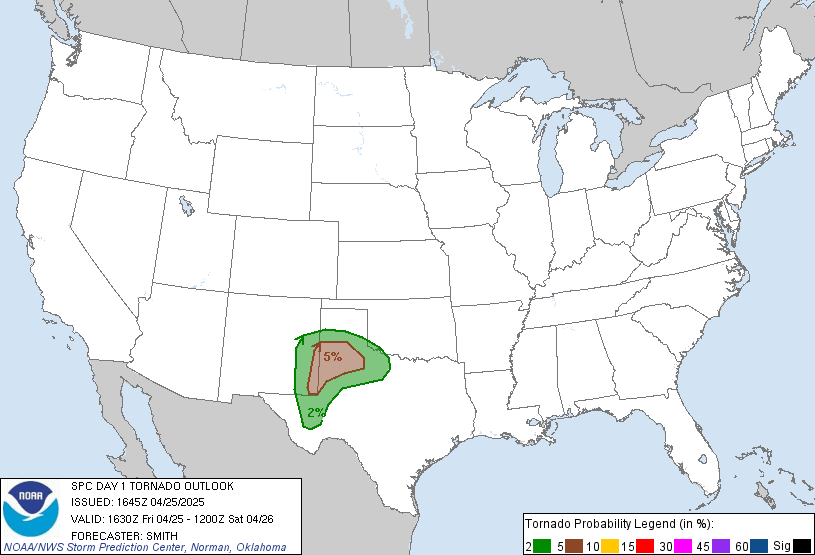 We may see two rounds of storms. According to the HRRR, the first round will arrive around 4 p.m.
This first round may deliver more than one punch of scattered strong/severe thunderstorms.
The second round delivers our highest risk of strong/severe thunderstorms. This should arrive late tonight or in the wee hours of Thursday morning.  Here's what different models say about this second round (note: models are helpful tools but are not Gospel truth – they may be wrong!):
(1)  WRF-NMM Model — 9 p.m. tonight — delivers a very heavy MCS from the North (note that the WRF-ARW model has the same solution):
(2)  HRRR — 10 p.m. tonight — the storms approach:
(3)  GFS model — midnight tonight — generally agrees with the above. Missing from this model is the sweeping east to west layout of the MCS. Don't read too much into that. BTW, the European model generally agrees with the GFS here:
The timing of these storms may vary, but the models seem to be in decent agreement on a late tonight/wee hour ETA for this second round.
The bigger threat remains to our North, but we still need to pay attention. When you have a moment, tie down any stuff you don't want blown around, shelter whatever you'd be upset about getting damaged by hail, and have something (app, weather radio, loud neighbor) to alert you to any warnings.
We will update this website when SPC and our NWS issue new forecasts sometime this afternoon.
More detailed, current, and during-the-storm information can be found on Twitter @NashSevereWx.  Consult multiple severe weather sources (not just us!).