This Afternoon & Tonight – Still Might Storm
We've already hit 90 today. We may hit 91. Keep in mind all these temps are measured in the shade.
The dew point has remained around a miserable 70. Heat indices should approach 95.
As Will says, we played "Random Summertime Thunderstorms!" yesterday, and we're playing another round today.  Will we win again today?
Yeah, we don't know, but I'm going to say "no." I asked the HRRR (a bionic cape-wearing short-range weather model), which has a reputation for saying it'll storm more than it actually does on days like this.  It's not impressed. Here it is at 5 p.m.:
Meh. I'm betting on no rain, but have your umbrellas handy anyway. Use these weather models for guidance, not Gospel. Just like politicians! (OK, maybe not. Use politicians neither for guidance and certainly not Gospel).
Wednesday – High 93, Severe Weather Possible
Things change for the worse. The latest outlook from the Storm Prediction Center for Wednesday afternoon includes us in a "Slight" (some would say "elevated") risk of severe thunderstorms: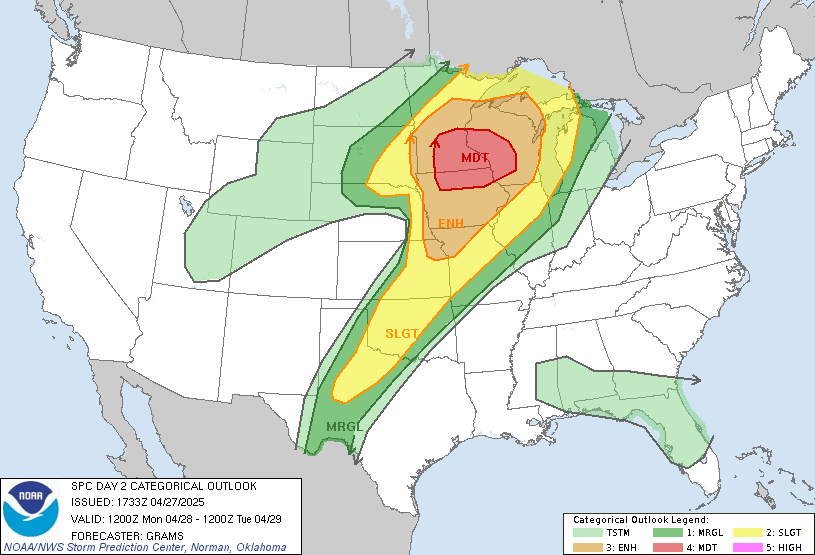 The probability of severe weather happening within 25 miles of us is 15%: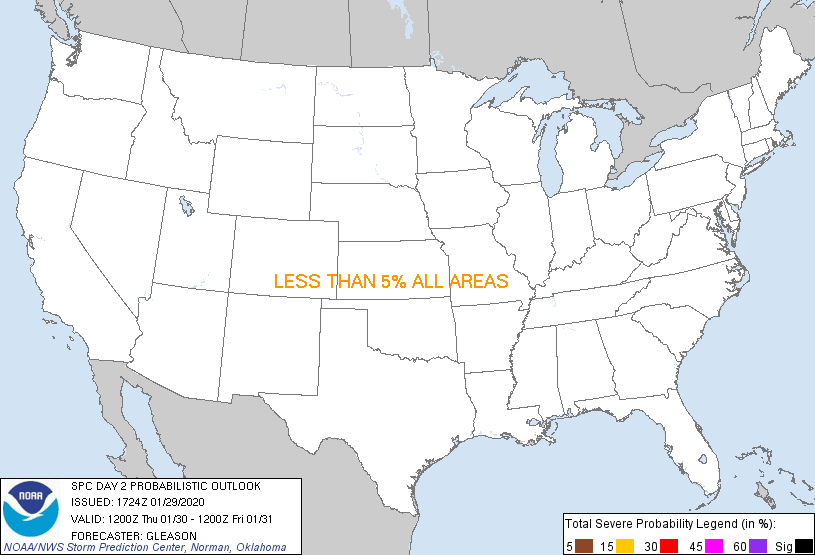 Sooo, you're thinking "tornadoes?" Probably not, although SPC thinks supercell thunderstorms "would be capable of all severe hazards." So, yeah, maybe, but our NWS thinks "straight line winds and some large hail will be the primary severe weather threats" Wednesday afternoon and evening.
Most of the weather models put the heaviest thunderstorm activity in Kentucky, which is reflected by SPC's outlook/probability maps above. Significant available thunderstorm energy, instability, and front approaching (from the northwest*) middle Tennessee give us reason to look out for 58+ mph winds or 1″+ hail tomorrow.
SPC and our NWS will continue to update this forecast tonight and tomorrow. We'll be sure to pass along that information.
Thursday – High 90, Rain & Storms Remain Possible
Hot, humid, chance of rain. A typical June day.
Note: The Intern has taken the day off to whitewater raft with his family.  When he returns, he will be asked to answer @jeannesherill's question about clouds and soundings. His answer will either be the highlight or lowlight of your day.
* North West!
It's our hope and prayer you get your comedy from sources aside from your weather guys.