This morning at 11:30 a.m., the Storm Prediction Center (SPC) wrote that our atmosphere
appears favorable for a cluster of storms to evolve in one or two bands that could include embedded supercells/bowing segments with large hail and . . . especially later this afternoon . . . damaging wind.
SPC thinks there is a
15% probability of large hail (1″+) falling within 25 miles of you: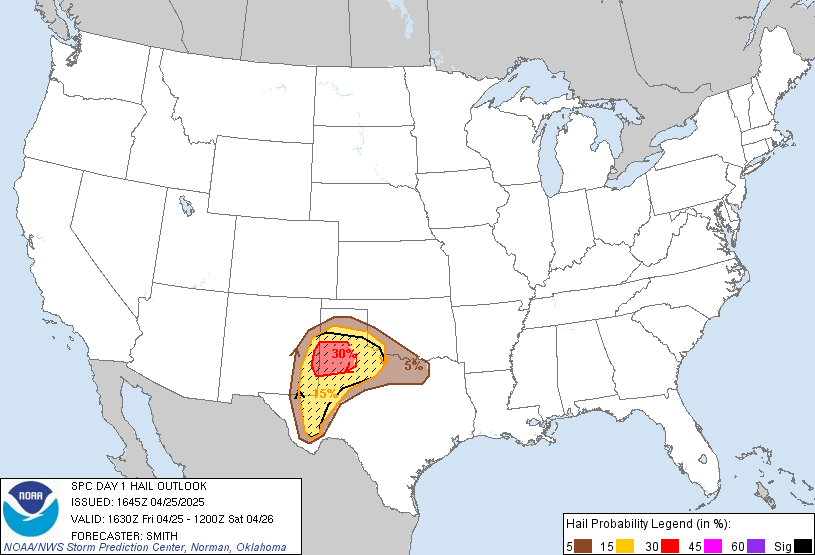 15% probability of damaging winds (58+ mph) happening within 25 miles of you:
2% probability of a tornado occurring within 25 miles of you: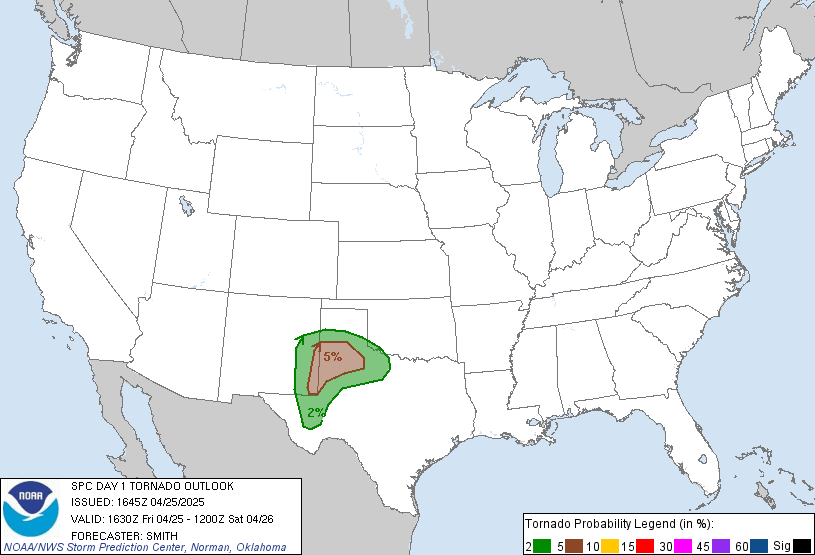 Our NWS observed dry upper level air from this morning's weather balloon, which might somewhat hamper storm development. Storm potential still exists and is being closely monitored.
The HRRR expects storms to form quickly and run through both counties at 2 p.m. today:
Noon radar (below) shows storms developing near Clarksville. These are the storms the HRRR thinks will sprout a southern appendage, then drive on through beginning around 2 p.m. Whether that happens remains to be seen (models are suppressing storm-feeding dewpoints this afternoon). But remember: these are models, to be used for guidance, not gospel.
By 5 p.m, the HRRR pushes the storms east of us. The RAP, however, disagrees. It predicts storms around 5 p.m.:
We will continue to monitor these storms. Additional information, updates, and during-the-storm coverage can be found on Twitter @NashSevereWx.