Today – High of 81
The Storm Prediction Center has placed us under a "Slight" Risk for severe weather today.
The morning radar looks pretty clear. A few isolated rain showers may drive by.
Weather models form a broken line of scattered thunderstorms across Middle TN from around noon through dark. Some/Many of these should impact us, and might be severe.
Our wx model provider, weatherbell.com, has a cool WRF model "4-hour-streak" display (below). This shows what the model thinks the radar would look like every hour at 1 p.m., 2 p.m., 3 p.m., and 4 p.m., then displays it in one image by taking each hourly radar image and laying them all on top of each other. This model does not depict a classic, solid storm line. (Another model, the HRRR, agrees).
Look for these storms this afternoon. As always, Use Models For Guidance, Not Gospel.
The Storm Prediction Center quantifies our severe risks as shown below. They'll update this on/before 11:30 a.m.:
Probability of a Tornado within 25 miles of you: 2%: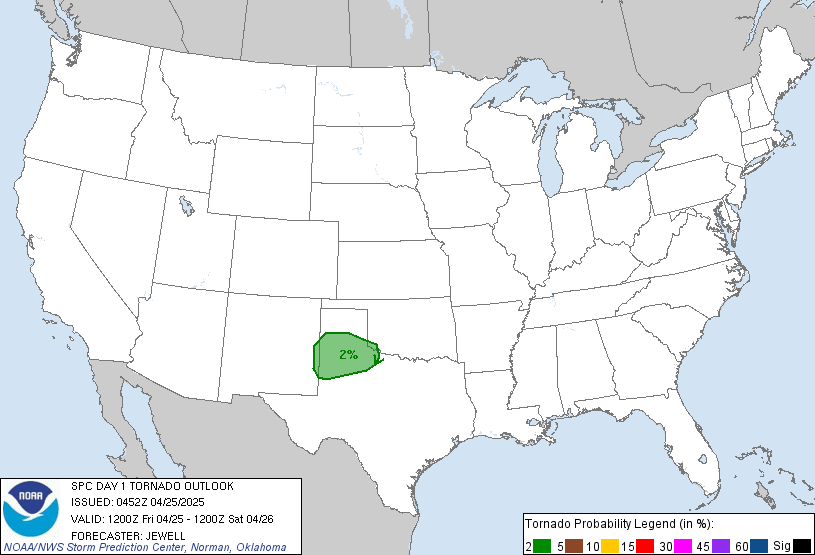 Probability of Damaging Winds (58+ mph) within 25 miles of you: 15%:
Probability of Large Hail (1″+) within 25 miles of you: 15%:
Thursday – High of 78
Our NWS forecasts a chance of rain for NE Middle TN and the plateau. We might see a shower or two, but we don't expect more than 0.10″ of rain.
Memorial Day Weekend
Highs: Friday – 70, Saturday – 78, Sunday – 82, Monday – 84.
This morning, the NWS wrote that the two main medium range weather models disagree about our weekeend rain chances. One model puts a warm front north of us, which keeps us warm and dry. The other places the warm front between W TN and N AL, would keep "showers and storms in the mid state just about each day through the Memorial Day Weekend."
So, which one is right? No one knows for sure. The NWS forecaster who wrote the morning discussion (Boyd) is a NWS legend. He has been forecasting since before any of us could read (we're all under 35 here, right?). He likes the first model (warm and dry), and has put our rain chances anywhere between 0% and 10%.
We'll update the forecasts as needed. As always, you can find real time during-the-storm information on Twitter @NashSevereWx.