Several Flood Advisories and Warnings remain in effect this morning. Water can still rise and remain dangerous even after the rain has stopped. Water packs tremendous power, respect it. Don't drive through it. Flooding reports continue to pour in to the NWS.
Rainfall totals from 7am Saturday to 7am Sunday: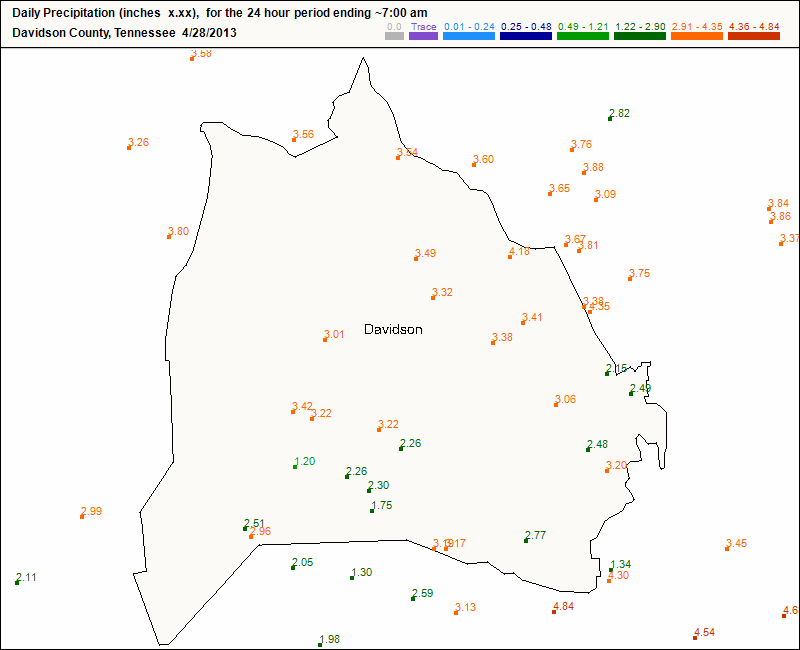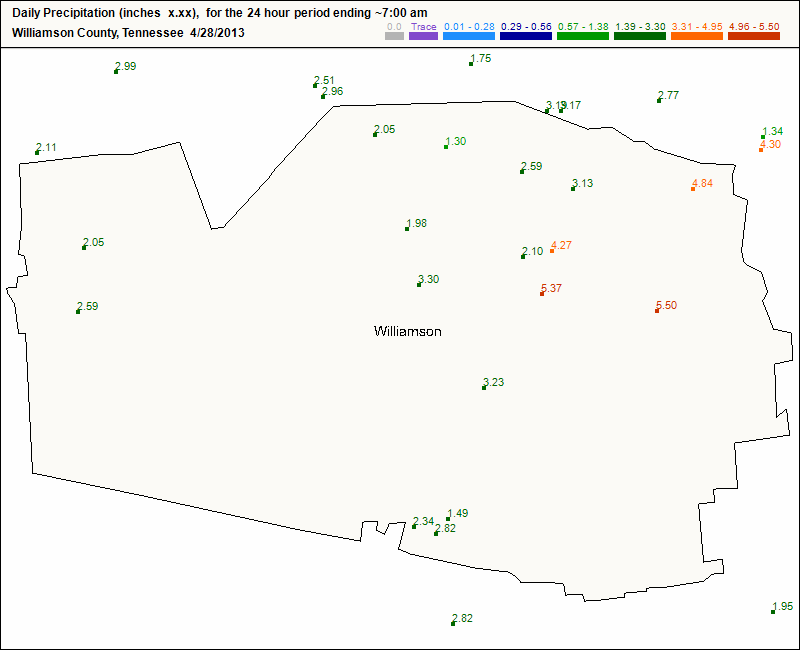 It appears today's rain is over. The HRRR delivers maybe a passing drizzler. All measurable rain is long gone.
The RAP agrees. Can't rule out a passing, very light, shower. But, things look pretty clear.
Get outside. Maybe hit up Franklin's Main Street Festival.  Temps in the upper 60s, low 70s.