The Storm Prediction Center has encircled middle Tennessee inside a Slight Risk of severe weather today:
The main concern is wind > 58mph and hail > 1″. There's a 15% of either/both happening within 25 miles of you today. Here are the wind and hail outlooks: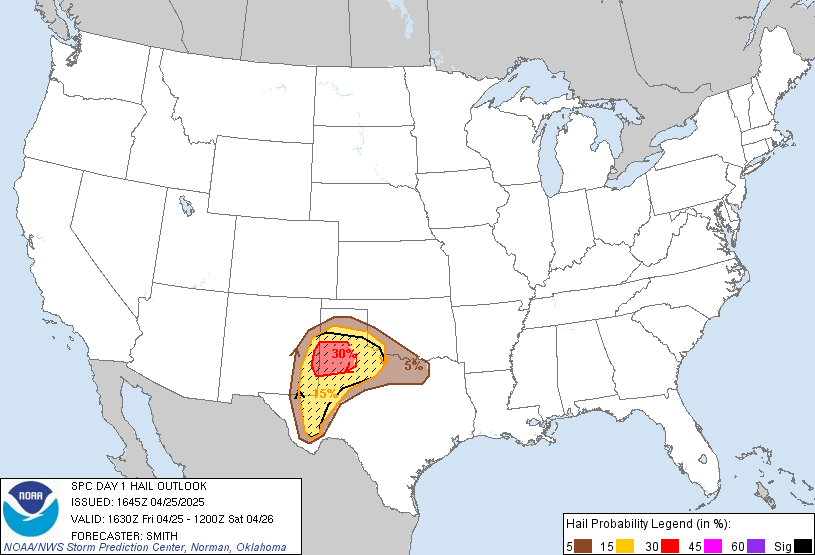 SPC has excluded us from any tornado risk.
Earlier this morning, the SPC said there was a 40% chance they'd issue us a Severe Thunderstorm Watch. So far, no Watch has been issued, but if storms develop and intensify, they will.
One of the best short term weather models (full disclosure — it lied to us yesterday) is the HRRR. It develops showers around noon. By 4pm, it thinks the storms will be more numerous and more intense:
If the above model turns out to be right, those storms will linger through sunset. That said, please remember: this is just a model. We don't really know what will happen. If you have outdoor activities planned, bring an umbrella and monitor reliable weather sources.