Watch the above banner for any Advisories or Warnings.
Expect a line (or a few small lines) of storms today. Main storm impacts will include:
Damaging straight line winds.

Heavy rain and perhaps localized flash flooding due to the slow movement and "training" of the storms.
Isolated tornadoes.
Multiple clusters of storms – not a classic "one line" of storms.
The severe development should begin along and near I-65, then move east. So, a storm may not become severe until they reach Davidson or Williamson Counties, then move east (where the severe risk is greater).
NWS is not expecting a widespread/severe weather or tornado outbreak.
The storms are approaching now. Follow on Twitter for frequent updates.
The Storm Prediction Center 11:30am update includes a 2% chance of a tornado happening within 25 of you: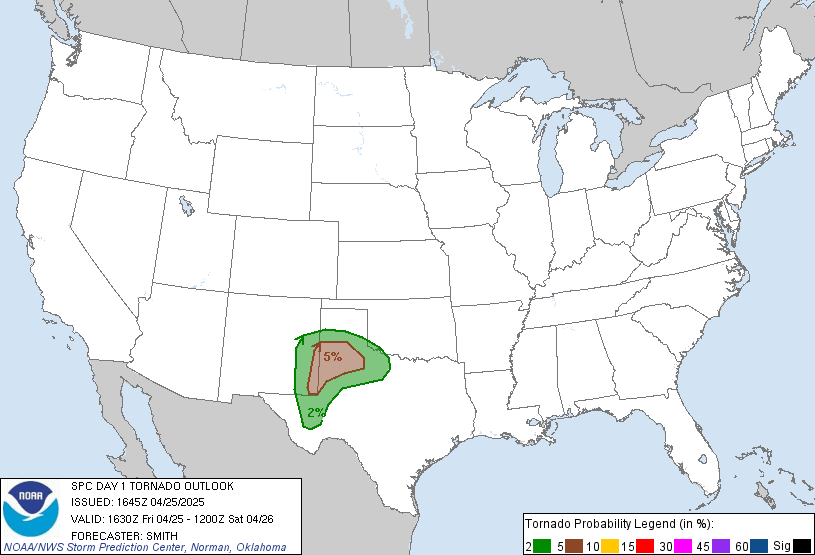 The chance of damaging wind occurring within 25 miles of you is 15%:
The chance of 1″ hail happening within 25 miles of you is 5%: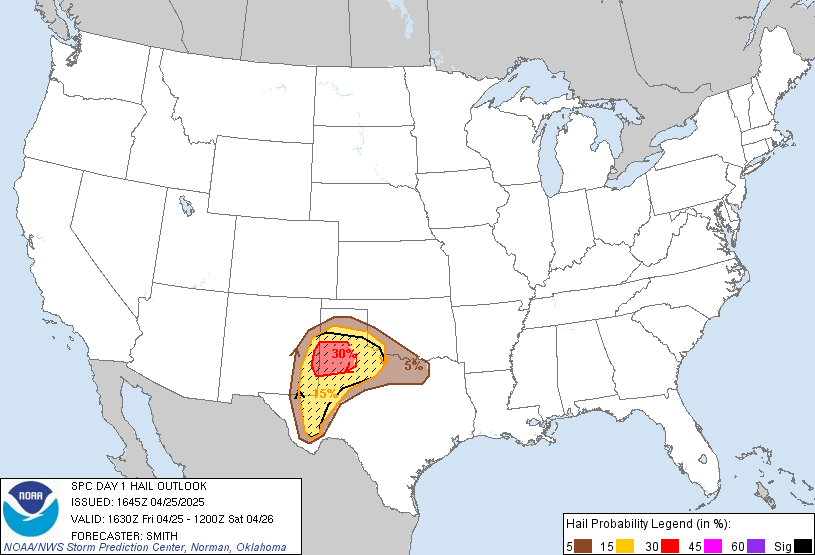 As for rain, the Weather Prediction Center estimates over 1.50″ today:
Outdoor sports activities very likely to be rained out.