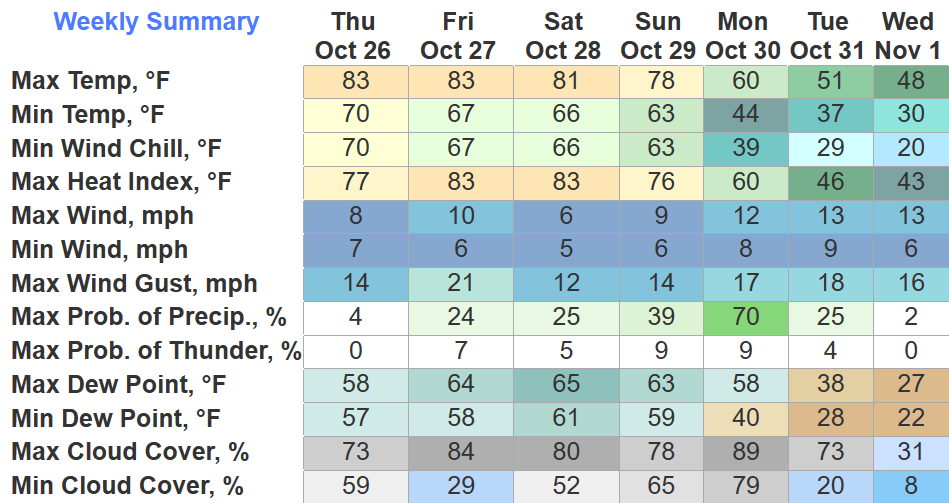 Drought Monitor Update
The latest drought monitor update come out today and did not have any encouraging results, unsurprisingly. The southern half of WillCo. is now under a Severe Drought (2/4), with the rest of us remaining in a Moderate Drought (1/4). With our lack of any recent rainfall, this isn't a shocker. But is there any relief coming?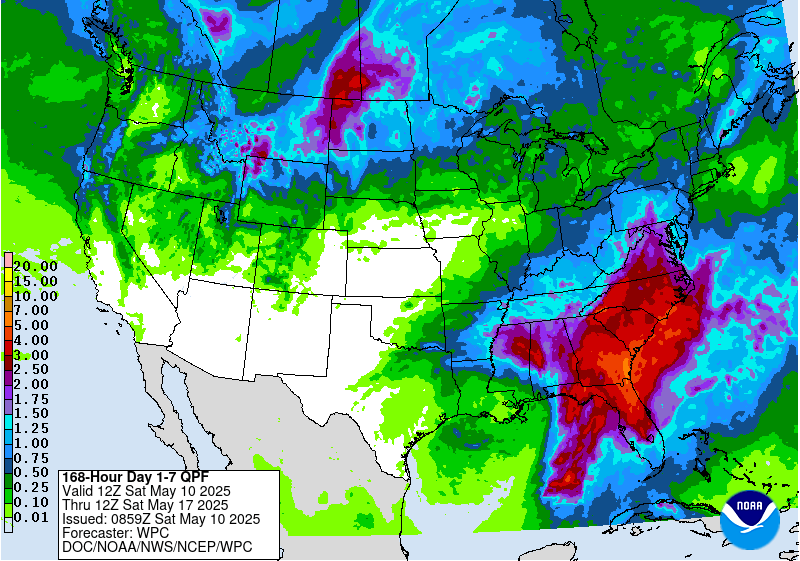 Short answer: no. Total rainfall in the next 7 days looks to be only around 0.25″ – 0.5″. It looks to get worse before it gets better.
When Is Said Rain Coming?
Thankfully soon, because the bosses were about to start making me wash cars. Chances will stick around all weekend, but they will stay low and most will see very little.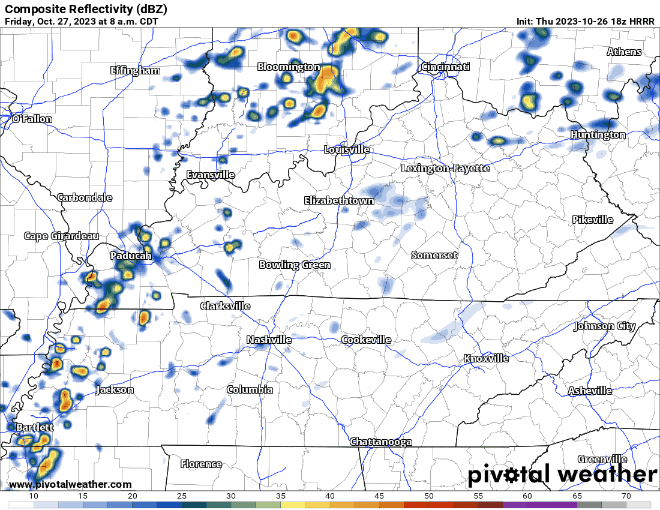 HRRR model (above) shows light showers possible Friday afternoon and evening. No rainouts, not concerned about thunder/lightning either.
Majority of the rain stays to our NW Saturday and Sunday, although can't totally rule out a shower swinging on thru, I wouldn't let it alter any of your outdoor plans. Just keep a rain jacket handy.
Winter Is Coming.
A cold front is expected to push thru sometime Monday (looking like sometime in the AM right now), bringing us some showers, and a major temperature drop.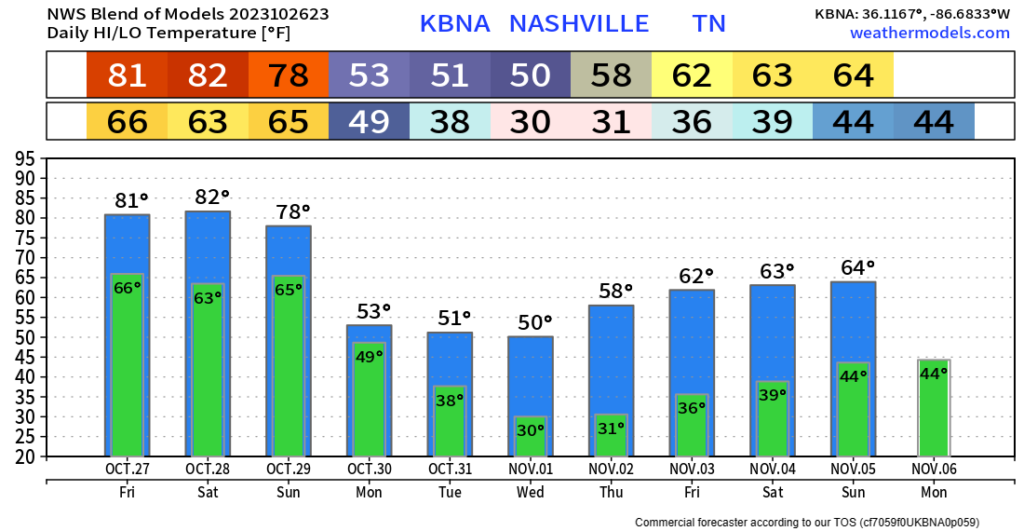 Trick-or-treat continues to look blustery and chilly, at least dry?
Next Wednesday and Thursday morning we look to wake up below freezing. Our first, but not last of the season.
Quick References:
Weather changes constantly.
Follow @NashSevereWx on Twitter for any changes to this forecast.
We are 100% community supported. No ads. No subscription fees. Keep it free for everyone.