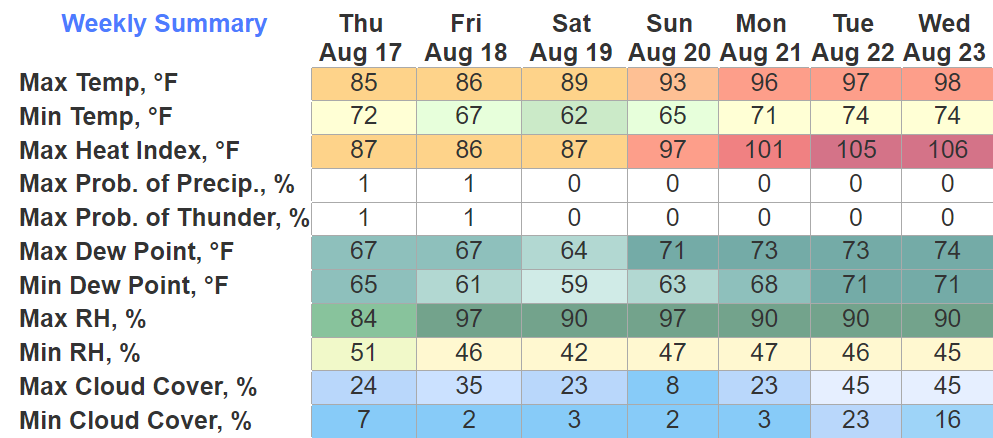 Whether I was rightfully reprimanded or not, I stand by my actions. PSL is a good great flavor, and the morning air just had that fall feeling to it, so I went for it. Tomorrow I might go for an iced pumpkin spiced latte. Who's gonna stop me? I'll face the consequences.
The next few mornings I will continue to sip on my PSL because it'll be feelin' like fake fall.
High temps will slowly warm throughout the week, reaching uncomfortable levels by next week, when I will (maybe) put away the PSLs for a little. At this point I might just stick with them, I'm already committed.
Along with the rising temps, dewpoints will also be rising, causing heat index values to surpass the 100° mark by early next week. Blah.
Enjoy the next few mornings, remember and cherish them. Fall is soon, but not soon enough.
Still no rain chances the next 7 days, and that is okay. We can "afford" a dry period.
Quick References:
Weather changes constantly.
Follow @NashSevereWx on Twitter for any changes to this forecast.
We are 100% community supported. No ads. No subscription fees. Keep it free for everyone.