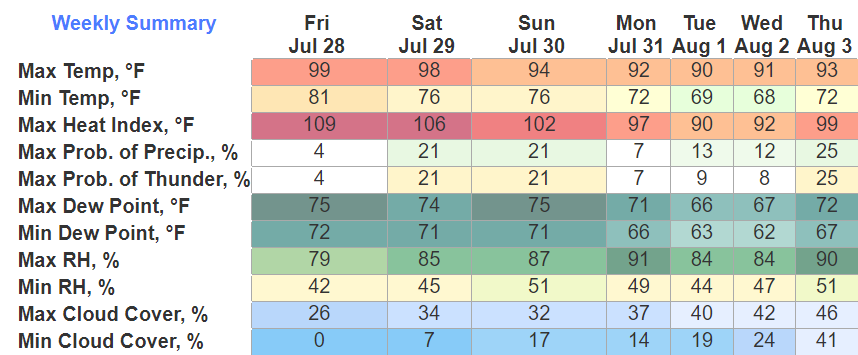 Heat Advisory today from noon to 7p. If you have anything you just have to get done outside, I'd get it done before noon. Heat index values up to 109° possible.
This I Promise You…heat exhaustion has no mercy. Take it easy outdoors, inside is always better. If you just absolutely have to be outside, take frequent breaks in the shade and drink plenty of water. Look before you lock, never leave a child or pet inside a car, even if it is "just for a few minutes." Cracking your windows doesn't count either.
Concert-goers to the king of country, tonight looks dry but it'll still be quite warm. May want to consider making those jeans into jorts – make a fashion statement.
For Saturday we get a high of….
…paired with dewps in the low 70's will give us another chance at heat index values of 105°+. However, some rain/storm chances come in with hopes to cool us off.
HRRR model shows afternoon rain/storms scattered like kids at a middle school dance when Boyz II Men comes on.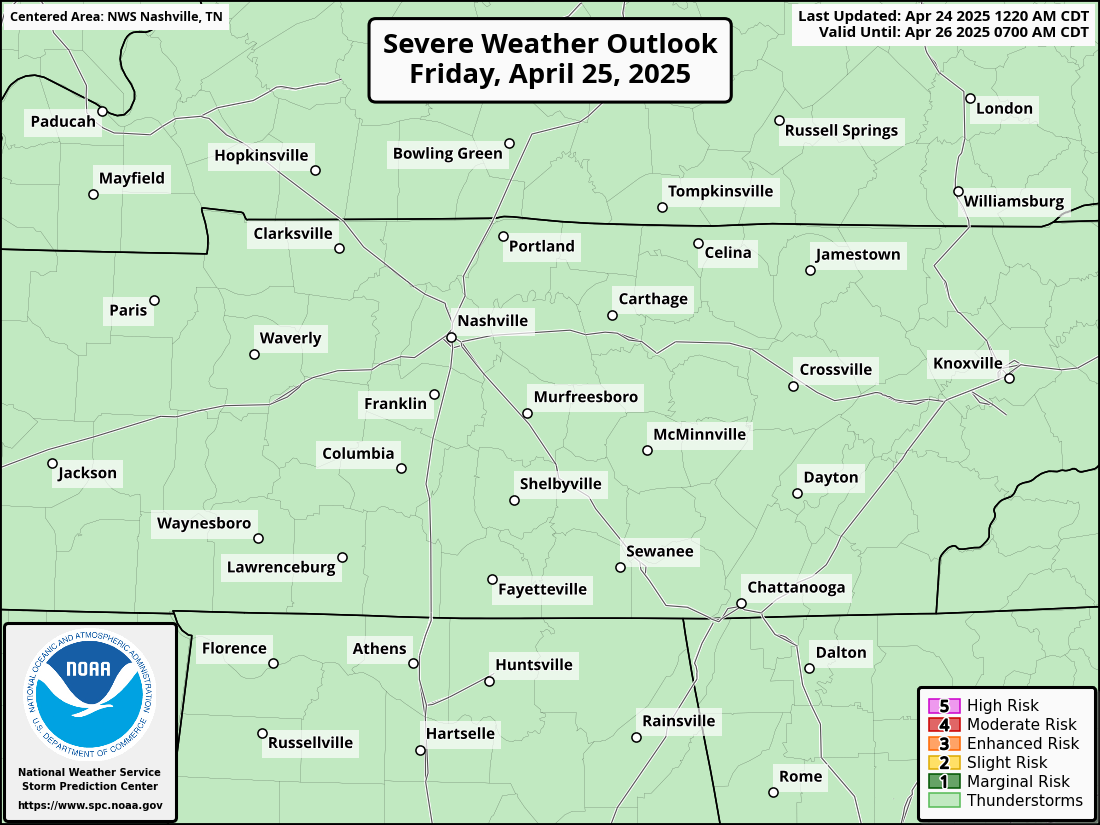 SPC has outlooked part of Davidson Co. with a 5% chance of damaging straight-line winds and severe hail within 25 miles. As of now, the HRRR (below) has a cluster of storms coming down I-24 Saturday night, but disbanding like 1D in 2015 before they get here. Good news, especially for concert-goers, outdoor plans, etc. Stay connected tho, things can (probably will) change.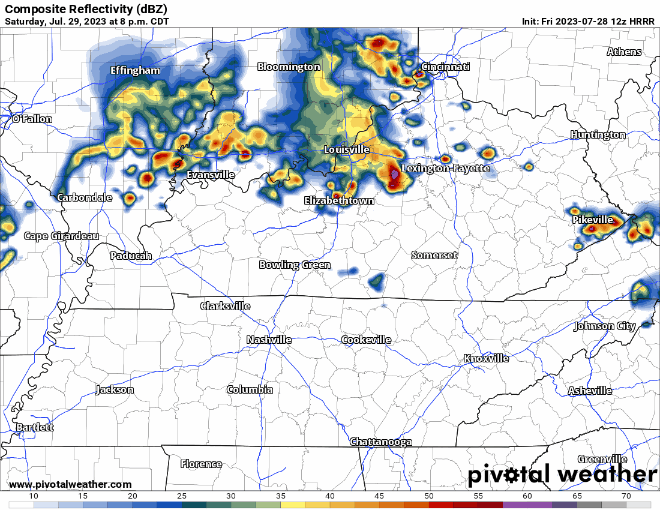 Sunday we get to say…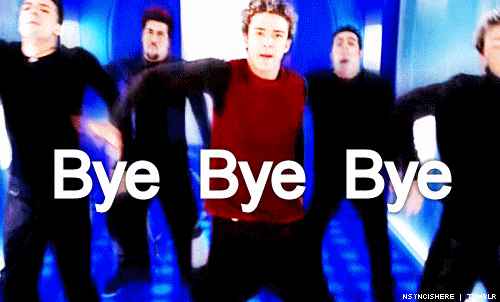 …to the upper 90's and we'll settle down with high temps "only" in the mid 90's.
Rain/storm chances stick around, fingers crossed for some relief.
SPC has all of WillCo., parts of Davidson outlooked with a 5% chance of severe weather within 25 miles. Details still fuzzy right now, damaging winds and severe hail would be the threats.
Monday and Tuesday look "uneventful" according to NWS Nashville, nice.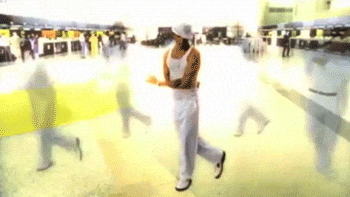 Shoutout to Melissa for the inspo on the boy band theme, I hope this is acceptable. All requests will be considered, few will be chosen.
Quick References:
Weather changes constantly.
Follow @NashSevereWx on Twitter for any changes to this forecast.
We are 100% community supported. No ads. No subscription fees. Keep it free for everyone.