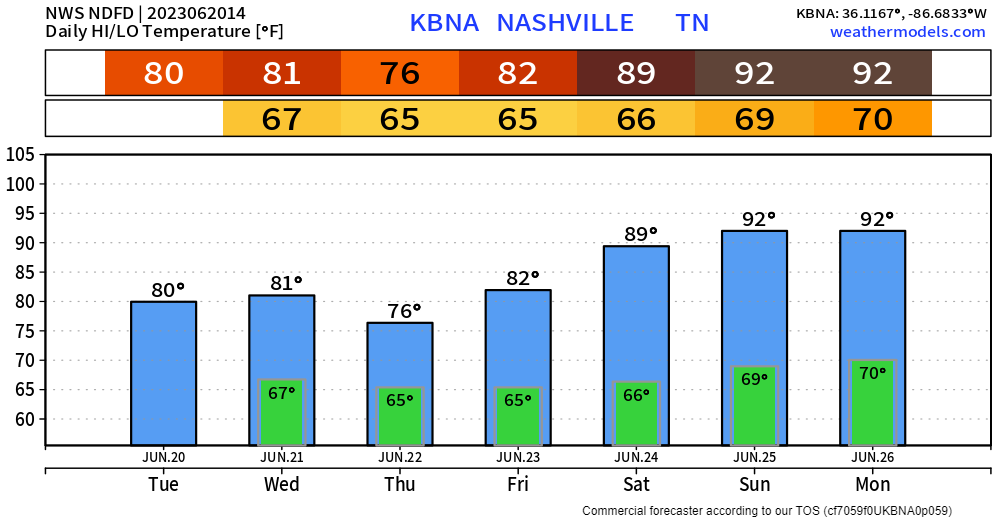 Crazy Ivan and Wattery are special phrases.
Crazy Ivan: a storm that moves from east to west, instead of the usual west to east. The full reference can be found by clicking here.
Wattery:
Neither of these are official terms, you won't find them in the dictionary. We've coined these phrases over the years. We think they are cool.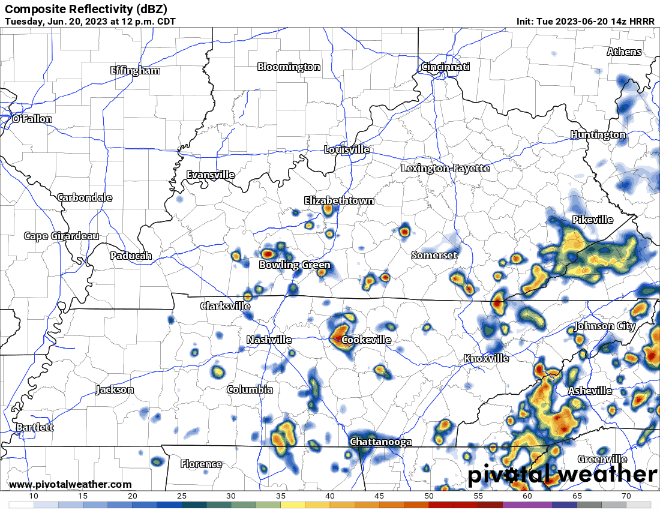 HRRR model (above) thinks your best shot of seeing any rain today will be from 2-6pm with activity winding down as the sun goes down. No severe weather expected, but lightning and heavy downpours are possible.
Higher than normal Wattery chances will continue thru Friday, when the low-pressure system finally scoots outta here. This will be a double-edged sword. Yes, very nice we won't be dealing with high rain chances for the weekend. However, this will allow for the heat to turn up.

Unless you recently moved here from the north or Cali, you knew this heat was coming. No one wants it, everyone dreads it, but it still comes regardless. Temps in the low 90's, paired with dewpoints in the low 70's (time to break out your gills) make for a heat index that hangs around the century mark.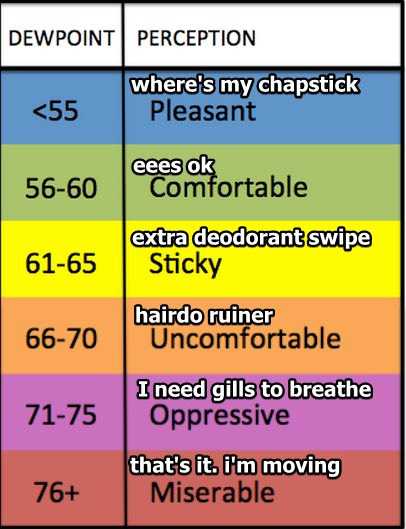 Enjoy the 80's this week while you can. It only gets worse…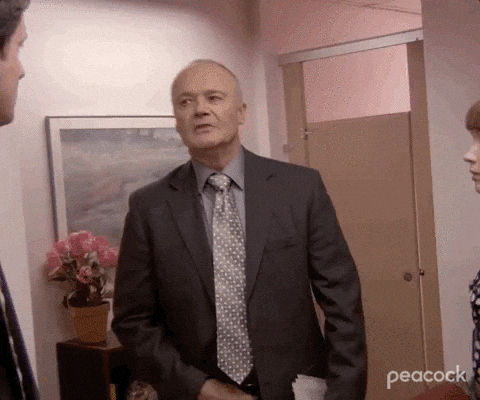 Quick References:
Weather changes constantly.
Follow @NashSevereWx on Twitter for any changes to this forecast.
We are 100% community supported. No ads. No subscription fees. Keep it free for everyone.