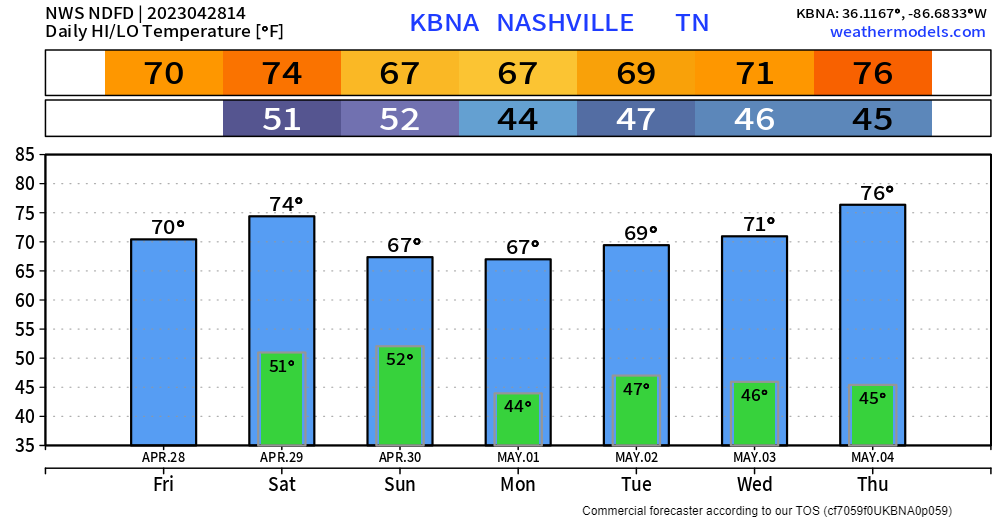 HRRR model thinks some pop-up rain showers could impact us this afternoon. It doesn't look like much; you may not get any rain. If you do get any rain, it'll be like lightly stubbing your toe. The pain(rain) will come and go quick, you'll think to yourself "wow, that's annoying" and then your day goes on.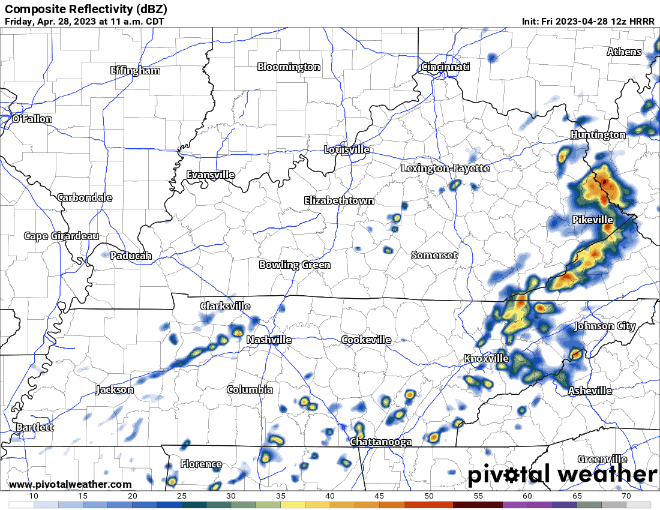 Your evening and night plans look good to go.
Longer range models were pretty consistent and in consensus that Saturday was going to be dry. The HRRR model came into range and said…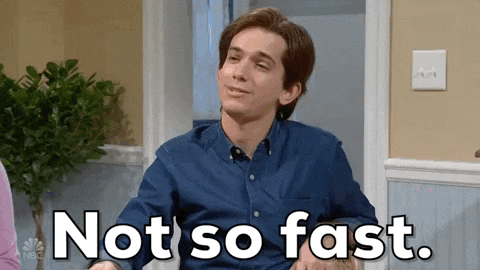 It can never be easy. Models are far from perfect, and they are meant to be used as guidance, not as the solid truth. The HRRR could be totally wrong, and we could get away with a dry Saturday, other models still think we do. However, it's important to weigh all options.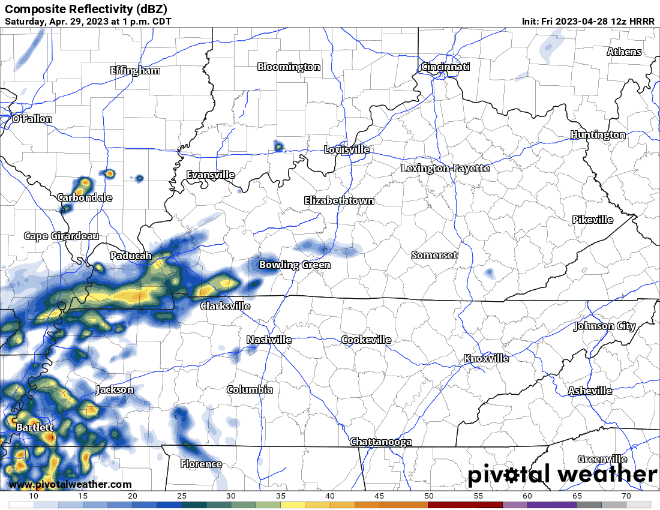 HRRR shows some showers in the morning but holds the bulk of the rain off until late evening. Perfectly timed with your outdoor Saturday night plans…hopefully the afternoon run of models trend drier but be prepared for some rain. No severe weather or anything crazy but just enough rain to be a nuisance.
Rain will be outta here by Sunday morning, setting us up for a great first several days of the week. High temps hang around the upper 60's/low 70's. Rain chances hold off until Thursday.
Quick References:
Weather changes constantly.
Follow @NashSevereWx on Twitter for any changes to this forecast.
We are 100% community supported. No ads. No subscription fees. Keep it free for everyone.