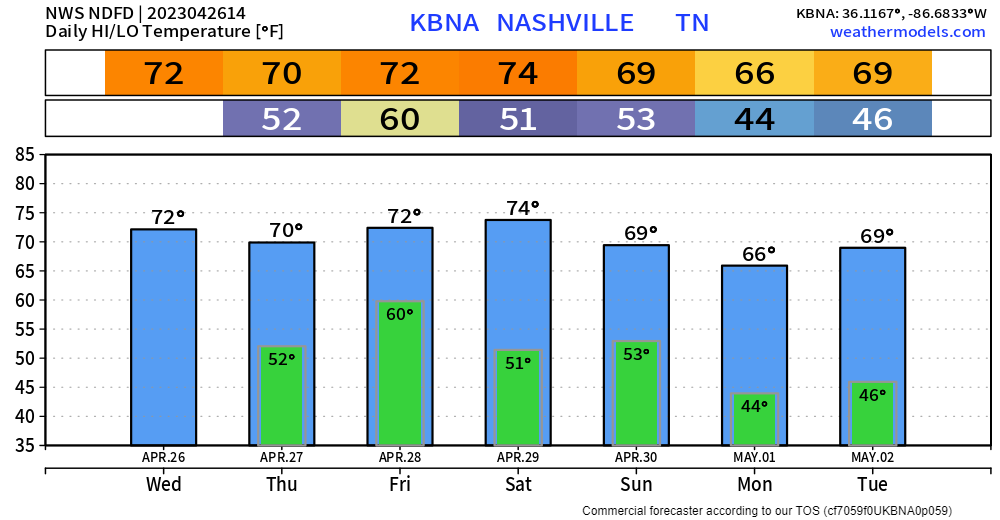 Some rain moved to our S this morning, the dry air monster was hungry, so we stayed dry. We'll continue this dry trend all day until some showers move in this afternoon/evening. The D.A.M will get full and let a few showers pass through, won't amount to much. Outdoor rolly ball sports may be good to go.
Thursday can go one of two ways. Actually, it could go neither of two ways. Let's discuss.
The HRRR model thinks that for the most part, we stay dry Thursday.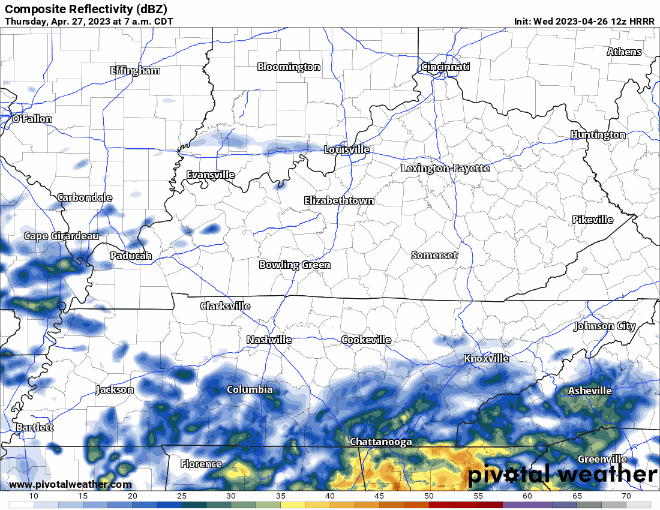 Some showers in the afternoon, some while we sleep overnight Thursday. Not a whole lot.
NAM3k model strongly disagrees, thinks there is a whole lot more moisture.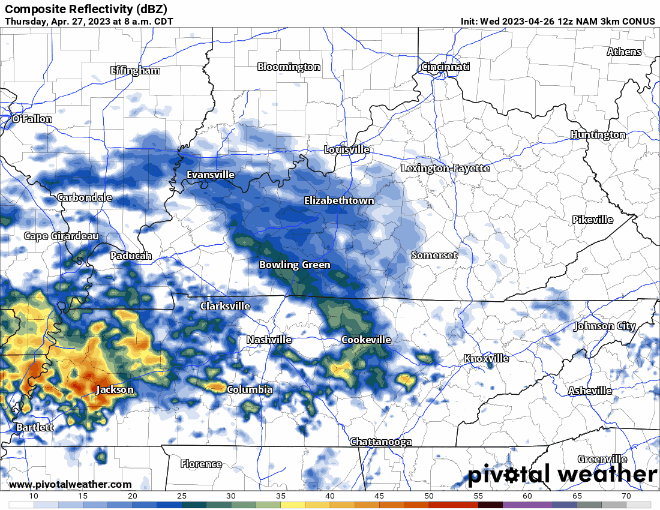 Some rain around lunch, heavier showers/storms in the evening. A good soak. Some storms could be strong, but below severe limits.
Which model is right? Who will the Titans take with the 11th pick? What am I going to eat for lunch? The answer is the same for all of these questions. I wish I knew.
Hopefully the HRRR and NAM3k can chat over lunch today and come to more of an agreement by the time the new runs come out in the afternoon. Regardless, it'll likely rain at some point tomorrow.
Some showers are possible Friday AM, however, and believe it or not, the majority of models think we stay dry Friday PM – Saturday. Usually, the weather doesn't care about our weekend plans, but I guess it decided to be thoughtful. Who knows, I'll take it.
Sunday rain chances return, probably not much rain tho.
First few days of next work week look dry.
Quick References:
Weather changes constantly.
Follow @NashSevereWx on Twitter for any changes to this forecast.
We are 100% community supported. No ads. No subscription fees. Keep it free for everyone.