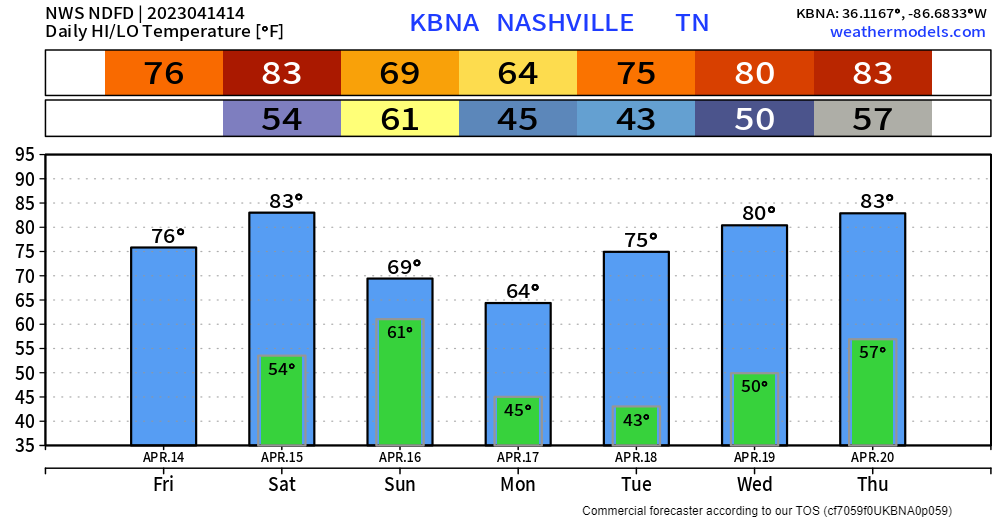 A low pressure system currently located in northern Mississippi will slowly move north, bringing some meh rain chances.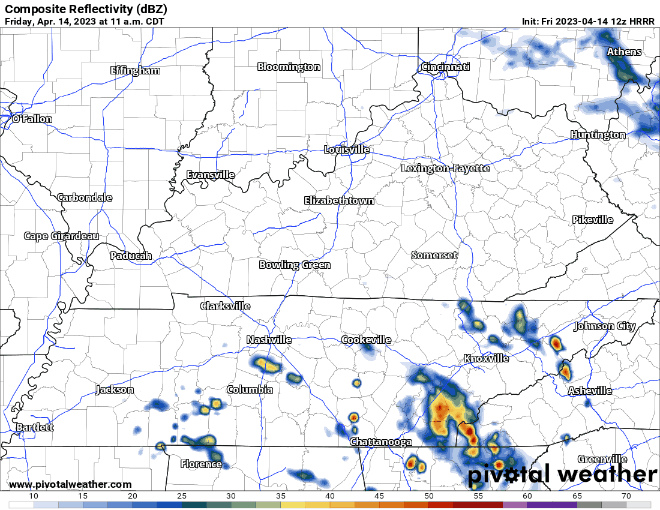 The HRRR model (above) shows the dodgin' and weavin' will be done during the morning hours thru the afternoon. Evening and night plans look good ✅✅.
Soooo about that dry Saturday, the HRRR model decided it wanted to make everyone second guess themselves and throw a lil' line of non-severe thunderstorms moving through our area during the evening. So not cool.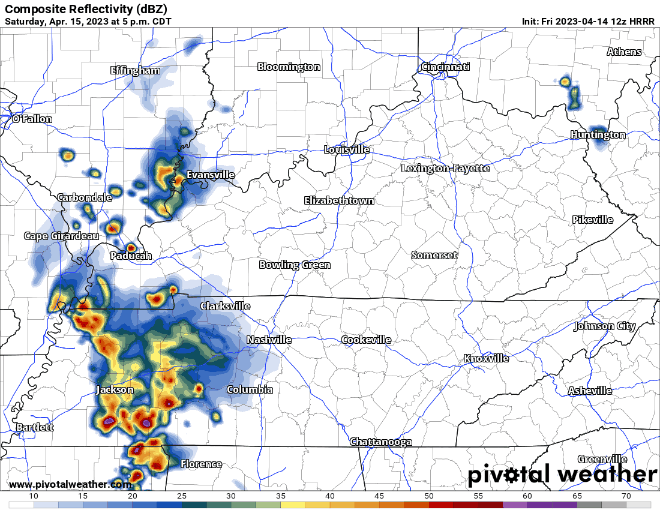 This is the first run of the HRRR model that has showed this. Other models think this falls apart before arrival. Which model is right? ¯\_(ツ)_/¯ Embrace uncertainty! We'll keep you updated as more model runs come in.
And then there's the "line" behind the first "line".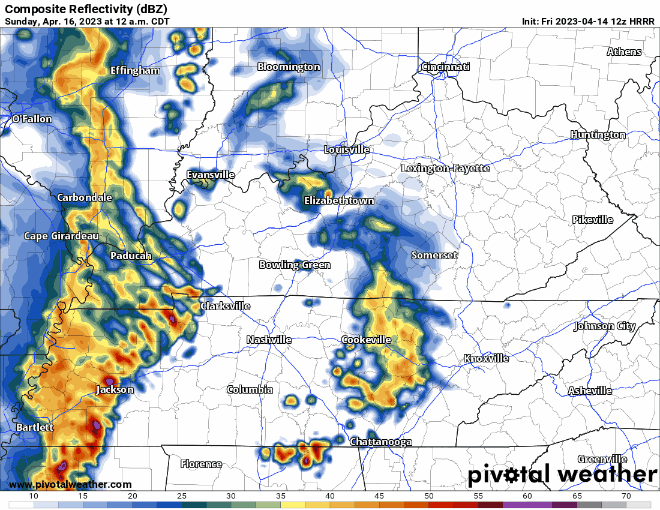 This does not look like much. The line will be weakening upon approach, we'll have very little CAPE (storm fuel) so severe weather is *not* a concern. Maybe you'll hear some thunder while you sleep, but then you can just roll over and listen to the rain and fall back asleep.
Again, there is *no* severe weather concerns, no flooding concerns with any of this. Just your general thunderstorms. Lightning *is* possible and that can be problematic. When thunder roars, go indoors.
Rain will clear out before Sunday morning activities. Sunday and Monday will be a little "cooler" but we'll quickly warm back up into the 70's and 80's as the week goes on. Next rain chance maybe Thursday or Friday.
Quick References:
Weather changes constantly.
Follow @NashSevereWx on Twitter for any changes to this forecast.
We are 100% community supported. No ads. No subscription fees. Keep it free for everyone.