We're still looking at a possibility of severe weather today, specifically this afternoon and evening. It'll be important to be weather aware today and have multiple ways to receive information. Let's dive right in.
Both counties are under a Severe Thunderstorm *Watch* until 9pm, although I imagine the severe threat will end before then. Damaging straight-line winds and large hail are the main concerns. Tornado threat is low, but not zero. Stay weather aware!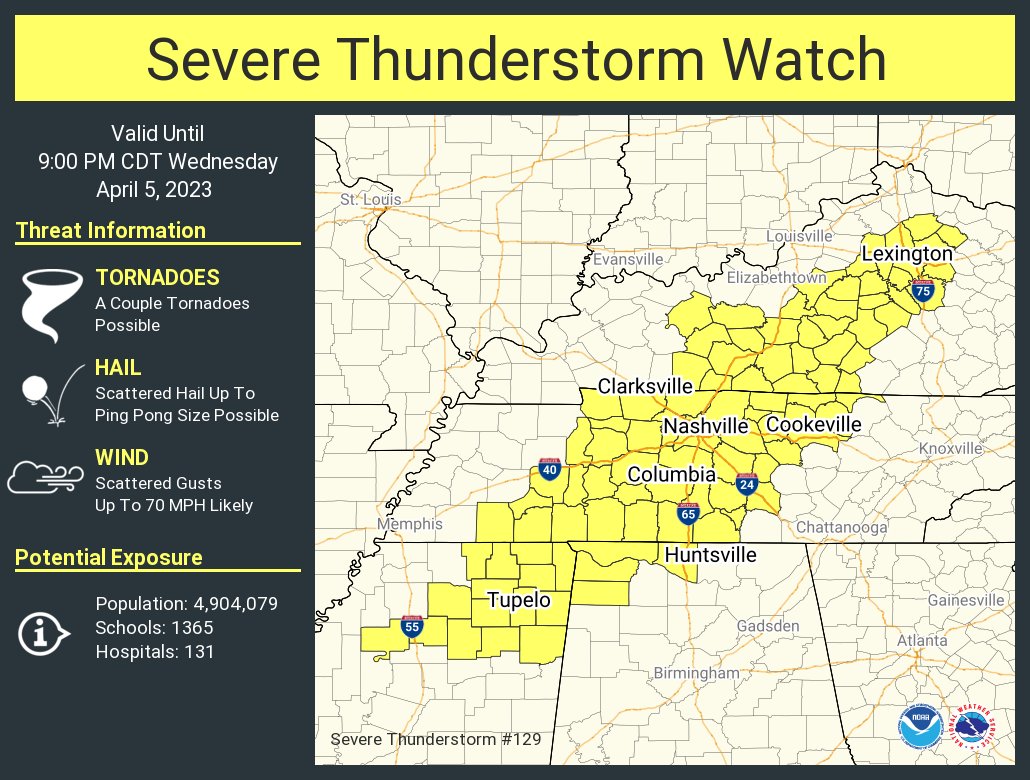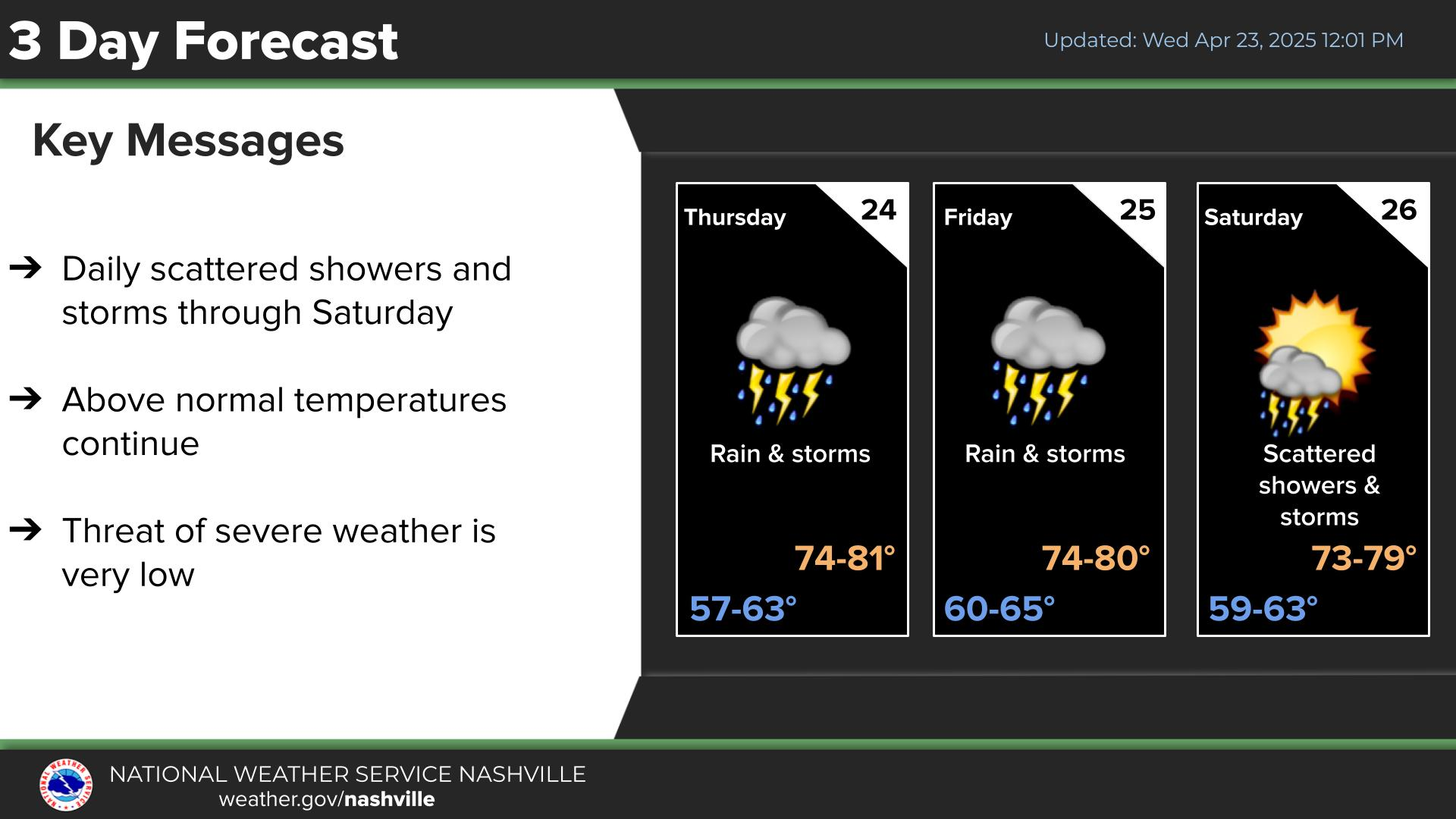 The Storm Prediction Center has our two counites outlooked with:
30% chance of damaging (58mph+) straight-line winds within 25 miles
15% chance of large hail (1″+) within 25 miles
15% chance of flash flooding within 25 miles
5% chance of a tornado within 25 miles
The main threat today will be damaging straight-line winds, followed by hail and flash flooding, then a tornado.
Timing: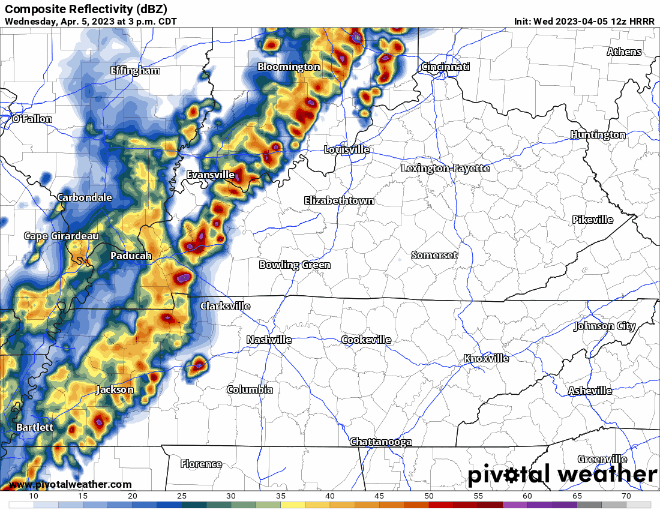 The HRRR model (above) shows a much earlier ETA than yesterday. Current thinking is the line of storms will arrive around 4-5pm. This could change again, so have multiple ways to receive new information today.
Today's atmosphere will have a lot of CAPE and not a lot of wind energy. This leads to thinking there is a much greater threat for hail, straight-line winds, and flash flooding than a tornado, which is good news.
Additionally, after the line of possibly severe storms, the front will slow down a lot, nearly to a stall, bringing us heavy rain overnight. For this, a Flood Watch has been issued, going from 11pm tonight thru 1pm Thursday.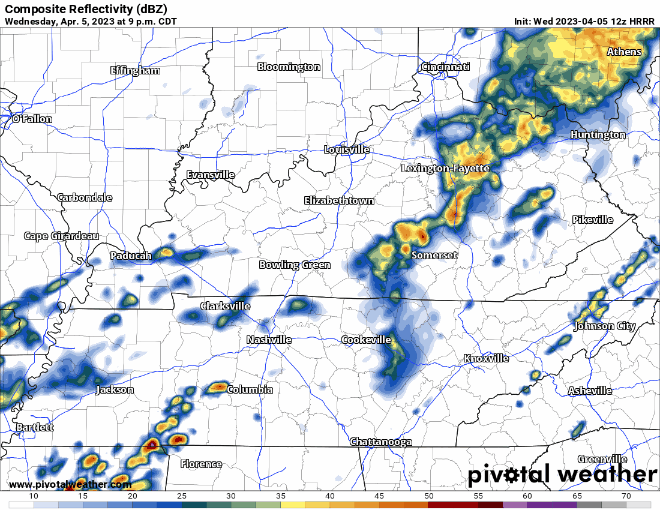 **This is not a second round of severe weather. Severe weather is not expected other than with the first initial line.** However, this will lead to a threat of flash flooding overnight. Current rainfall totals are expected to be 2-3″, with locally higher amounts possible. This could lead to some isolated flash flooding in areas, especially places that are more flash flood prone. This rain will last through the night, continuing on/off through Thursday. If you come across water over a roadway, turn around, don't drown.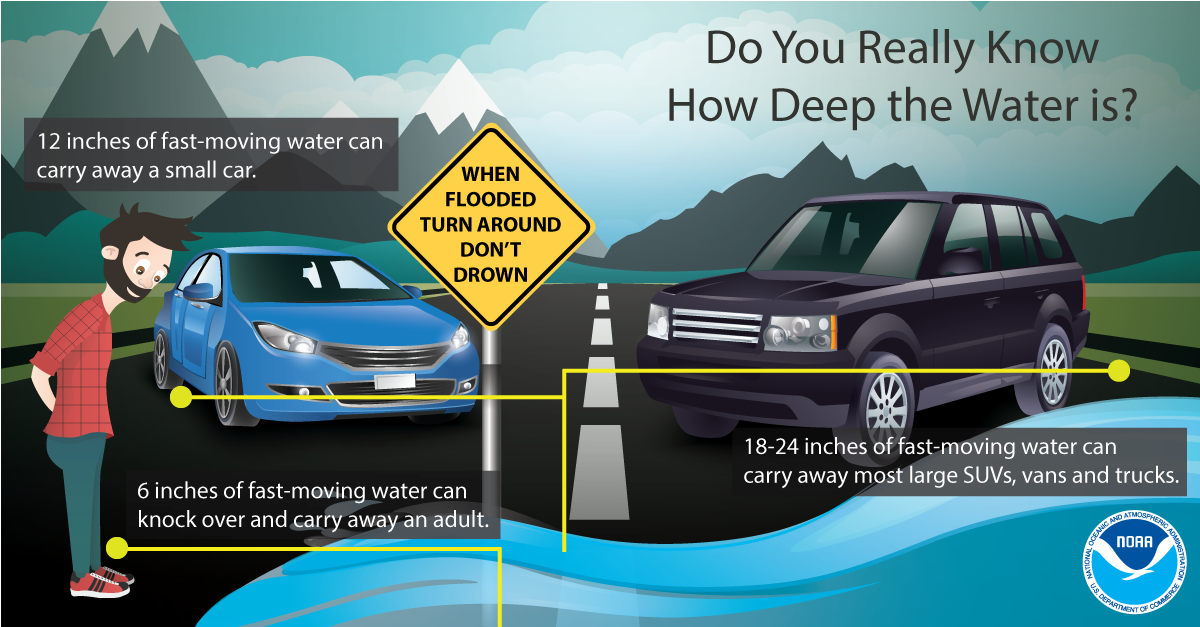 Thankfully, the severe threat looks to end before nighttime, but it is still important to have multiple ways to receive warnings. Weather radio, wake-me-up app (this can still be used during the day!), the wireless emergency alerts on your phone are all great ways. Do not rely on sirens as a way to receive a tornado warning, as they are only meant to be heard outdoors unless you happen to live across the street from one.
Although the tornado threat is low today, it is not zero. Do you know where to go if a warning happens to be issued for you? The difference between a Watch and a Warning? We have information on all that and more by clicking right here.
Sure, you might live in Davidson or Williamson County, but can you or your family pinpoint your home or work on a map? Knowing where you work/live on a map is extremely important in times when a warning is issued. If you can't pinpoint your home/work/other frequent place of visiting on a map, I highly recommend you learning that.
As always, if either part of our two counties go under a Severe Thunderstorm or Tornado *Warning*, we'll go live on YouTube channel. You can get to that by clicking on this link: Nashville Severe Weather @NashSevereWx – YouTube
Heartrates can get up on days like today, and that's okay, it's normal. We have an article on storm anxiety that you can read by clicking right here. Just remember, there is a 95% chance there won't be a tornado within a 25-mile radius of you today.
---
Temperatures Thursday will be kept down as we'll deal with on/off showers for a majority of the day. It'll just be rain, no severe weather is expected with this.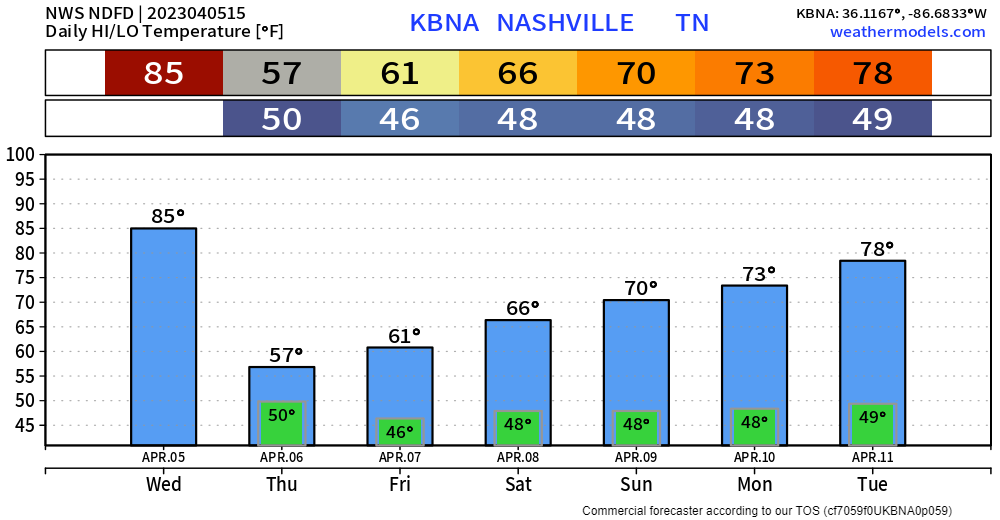 We'll finally have a quiet Friday and rest of the weekend. We should stay dry and get into a gradual warming trend. Beginning of next week looks to stay nice and quiet.
Quick References:
Weather changes constantly.
Follow @NashSevereWx on Twitter for any changes to this forecast.
We are 100% community supported. No ads. No subscription fees. Keep it free for everyone.