The severe threat is over. The Severe Thunderstorm Watch originally set to expire at 9pm has been canceled. You can tweet any damage you might've had (hopefully not) with #tspotter.
Our focus now moves to an overnight threat for heavy rain. A Flood Watch for both of our counties will begin at 11pm tonight and go thru 1pm Thursday.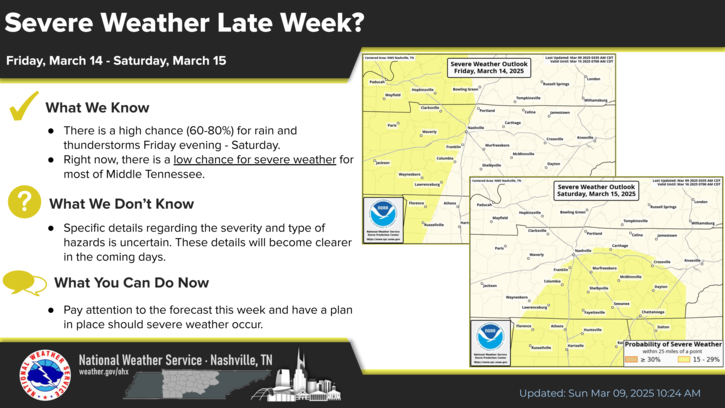 "2 to 3 inches of rain is expected across most of the watch area. However, an axis of 4 to 5 inches is possible tonight somewhere within the watch would could cause flash flooding."
Overall, one to three inches is expected overnight, which spread-out, we can handle for the most part. The area of concern will be the possible axis of 4 to 5 inches, which would cause isolated flash flooding.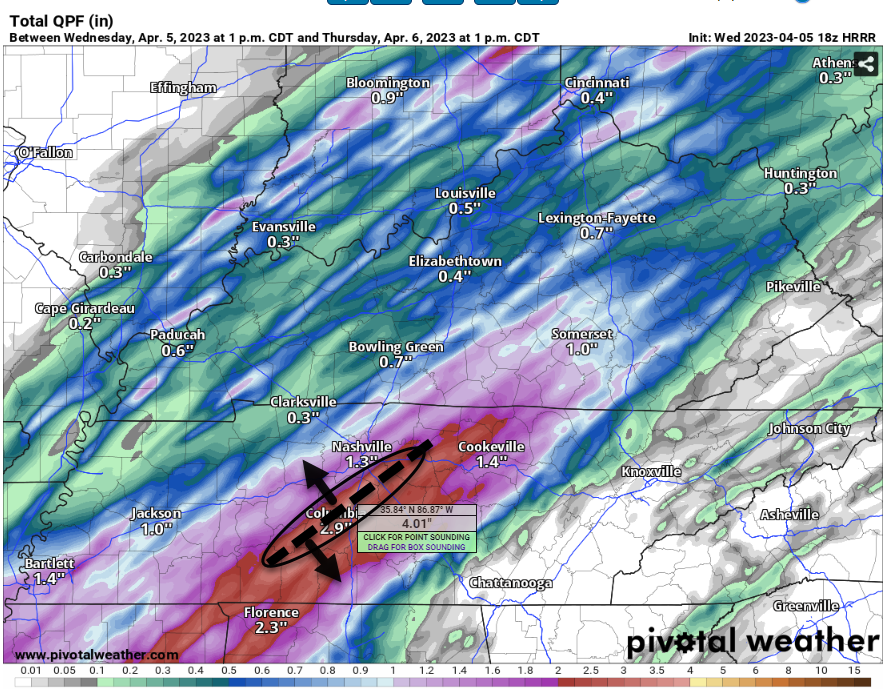 As of right now, the HRRR model shows that axis in SE Williamson County. This is just one run, of one model and this axis could easily shift anywhere in our two counties, or miss us all together. Wherever this axis ends up, ponding on roads and isolated flash flooding will be likely.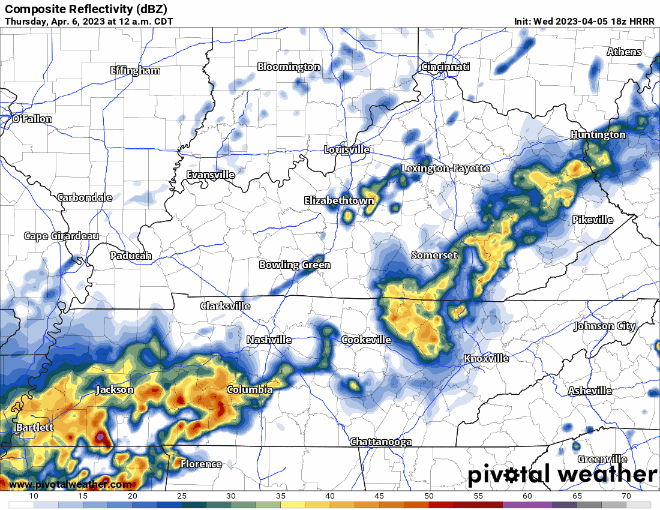 The HRRR model, above, shows heavy rain moving back in around midnight. Some thunder and lightning cannot totally be ruled out. The heaviest rain should stop before Thursday AM rush hour. The loop only goes until 10am tomorrow, but rain will continue on/off throughout Thursday. Thursday sports look like rainouts.
If you come across water over a road, please just turn around and don't drown. Please do not end up on a YouTube compilation of biggest fails, with your vehicle getting carried down water. It is not worth it.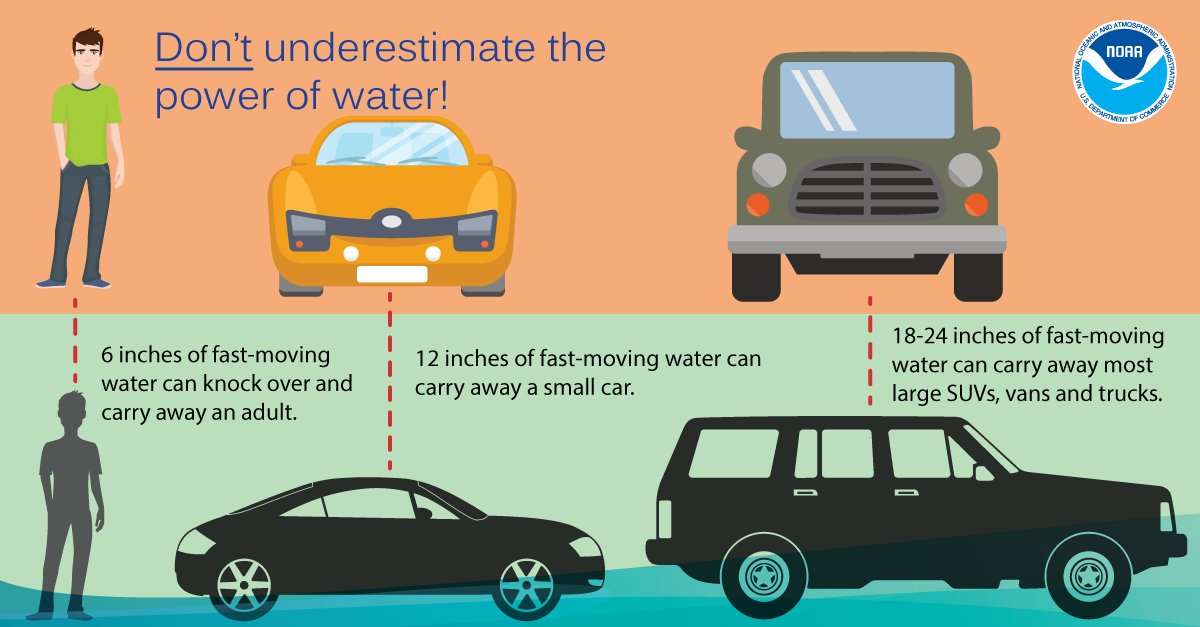 The rain should mostly shift to our south by Friday, but a few stray showers can't be ruled out.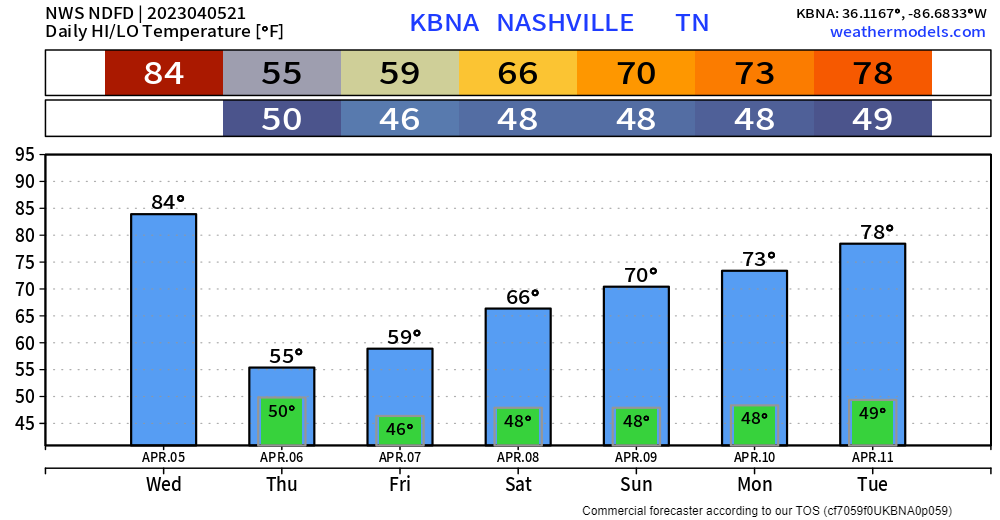 We'll have a gradual warming trend continuing through early next week, which looks dry as of right now.
Quick References:
Weather changes constantly.
Follow @NashSevereWx on Twitter for any changes to this forecast.
We are 100% community supported. No ads. No subscription fees. Keep it free for everyone.