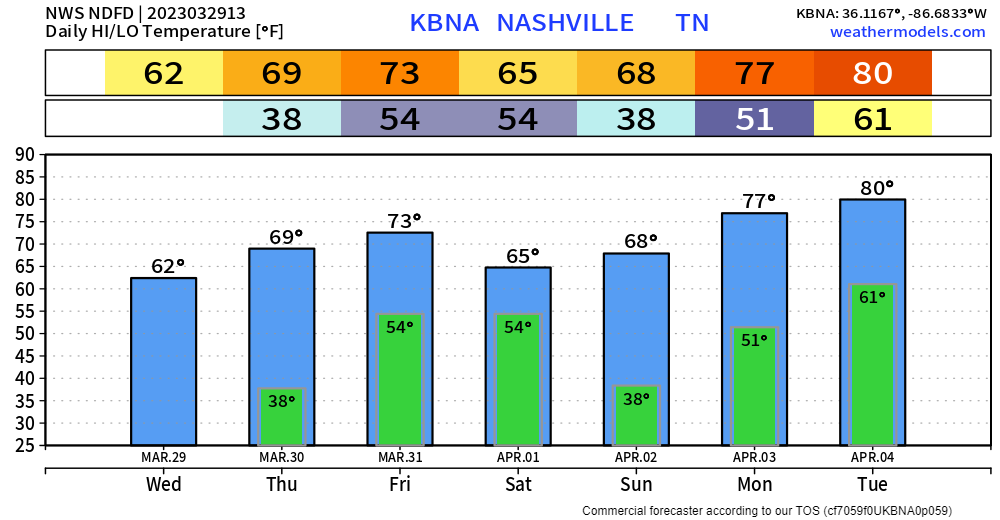 Waking up to cool temperatures, but they'll quickly rebound into the low 60's, making for a nice day. Tomorrow will be similar, except temps won't be as cold in the mornings, and we'll make our way to near 70°. Dry both days.
We are still outlooked for severe weather Friday.
West of I-65 there is a 30% chance within 25 miles, east of I-65, a 15% chance within 25 miles. Generally speaking, I think places in West TN and points further west have a better chance of severe weather than we do. Wind shear looks to be sufficient for severe weather, however we have a lot of other factors that say "Ehhh…this looks meh."
CAPE (storm fuel) looks real low
Morning showers will help stabilize the atmosphere
Although this seems counterintuitive, the atmosphere may be too moist for organized severe weather
No reason to write this threat off, a lot could (will) change between now and then, but so far signs are encouraging.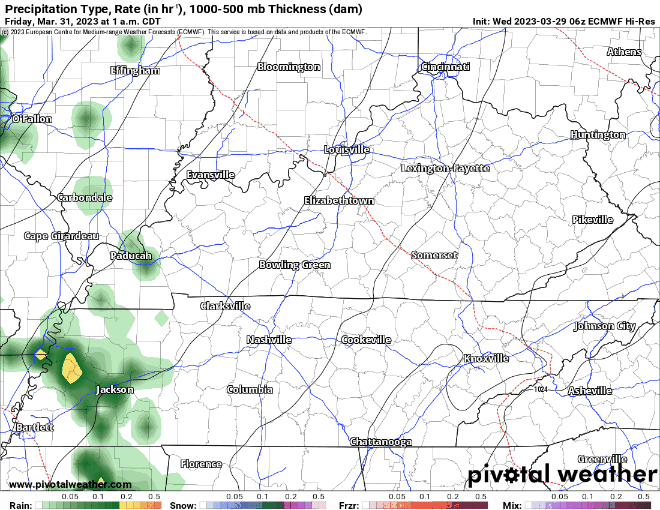 There EURO model, above, shows on/off showers all day before the line moves through Friday night. Wayyy too early to try to nail down a specific ETA, but a broad timeframe would be after dark.
Rain/storms will move out before sunrise Saturday, leaving us with a dry and warm rest of the weekend.
If you were hoping for a break from severe weather after this, you're out of luck. Welcome to spring.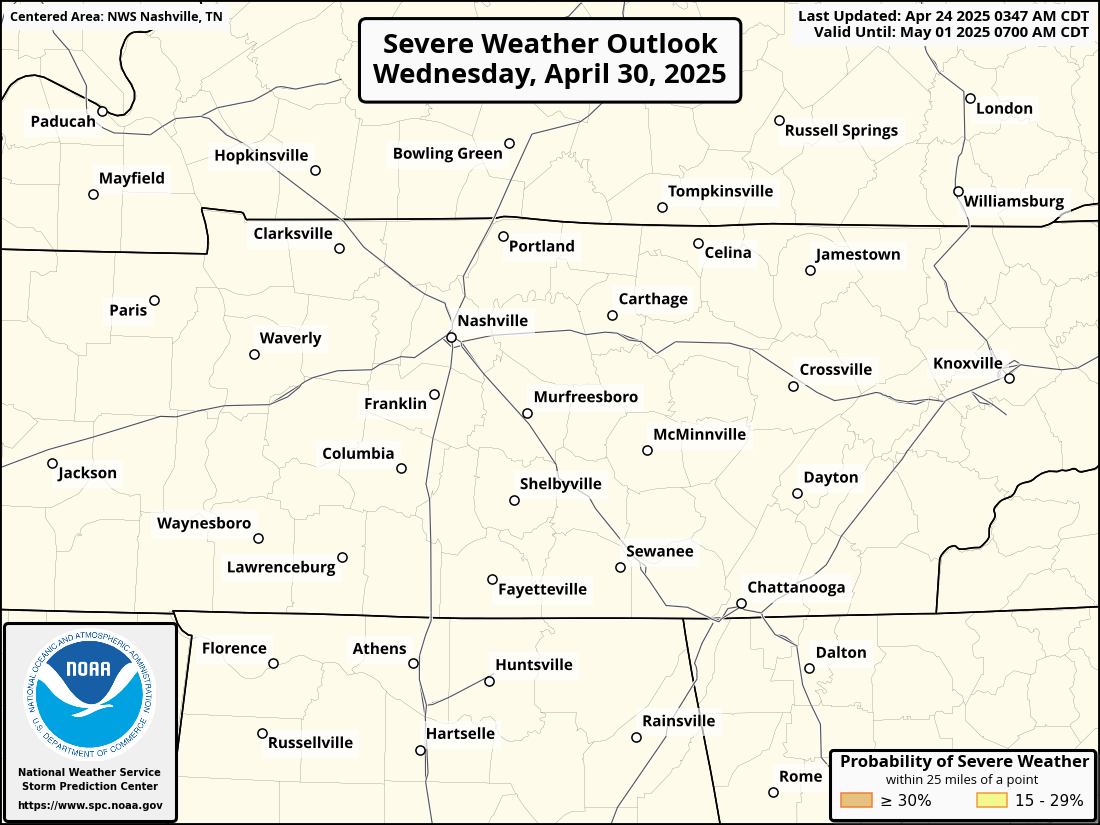 We are yet again outlooked with a 15% chance of severe weather within 25 miles on Tuesday. This is a ways away, and we have to get through Friday first, but we're watching it.
Quick References:
Weather changes constantly.
Follow @NashSevereWx on Twitter for any changes to this forecast.
We are 100% community supported. No ads. No subscription fees. Keep it free for everyone.