Some showers are moving in as we speak, these may bring a rumble of thunder or two, but this is NOT the main event. Rain may last on/off for a few hours. Davidson Co. will see more than WillCo. You can always check the radar here: Radar – Nashville Severe Weather
BEFORE and AFTER the storms arrive, there is a Wind Advisory starting at 7pm tonight lasting thru 7am Saturday. Sustained winds from 15-30mph, with gusts up to 50mph are possible. These winds will occur outside of the possible severe storms. These will not be as strong/widespread as the event a few weeks ago, but still may blow around your outdoor furniture.
The Storm Prediction Center has outlooked us for:
💨30% chance of damaging (58mph+) straight-line winds with 25 miles
🌧️15% chance of flash flooding within 25 miles
🌪️10% chance of a tornado west of I-65, 5% east of I-65 within 25 miles
☄️5% chance of damaging hail (1″+) within 25 miles
Message is still the same as yesterday! There is a threat of severe weather overnight tonight, the main concern is damaging straight-line winds, but a tornado or hail cannot be ruled out.
Timing: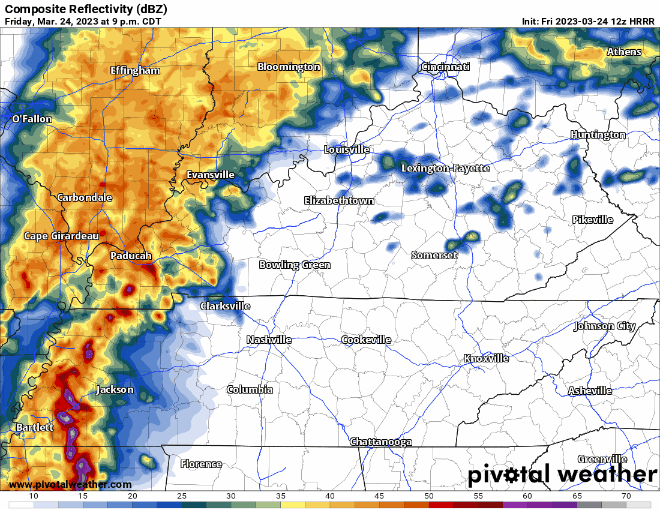 The HRRR model (above) has the storms crossing the TN River around 10pm and entering our two counties around 11pm tonight. If you're out tonight, I'd say around 10:30 or so, you need to be in a place that you can set up shop at for a little while this passes. You do not want to be caught outside or driving while the line passes. This line will move quickly in and out.
With this threat being overnight, you need to have a way to wake up if a warning is issued for you. Whether it be a weather radio, a wake-me-up app on your phone, the Wireless Emergency Alerts (WEA) on your phone, the more the merrier. As always, IF a warning is issued for either of our two counties, we will go live on our YouTube channel here: Nashville Severe Weather @NashSevereWx – YouTube Subscribing and turning on notifications so you know the second we go live won't hurt.
Know what to do and where to go if a Tornado Warning happens to be issued for you. More can be found here: What To Do: Tornado Watch vs. Warning – Nashville Severe Weather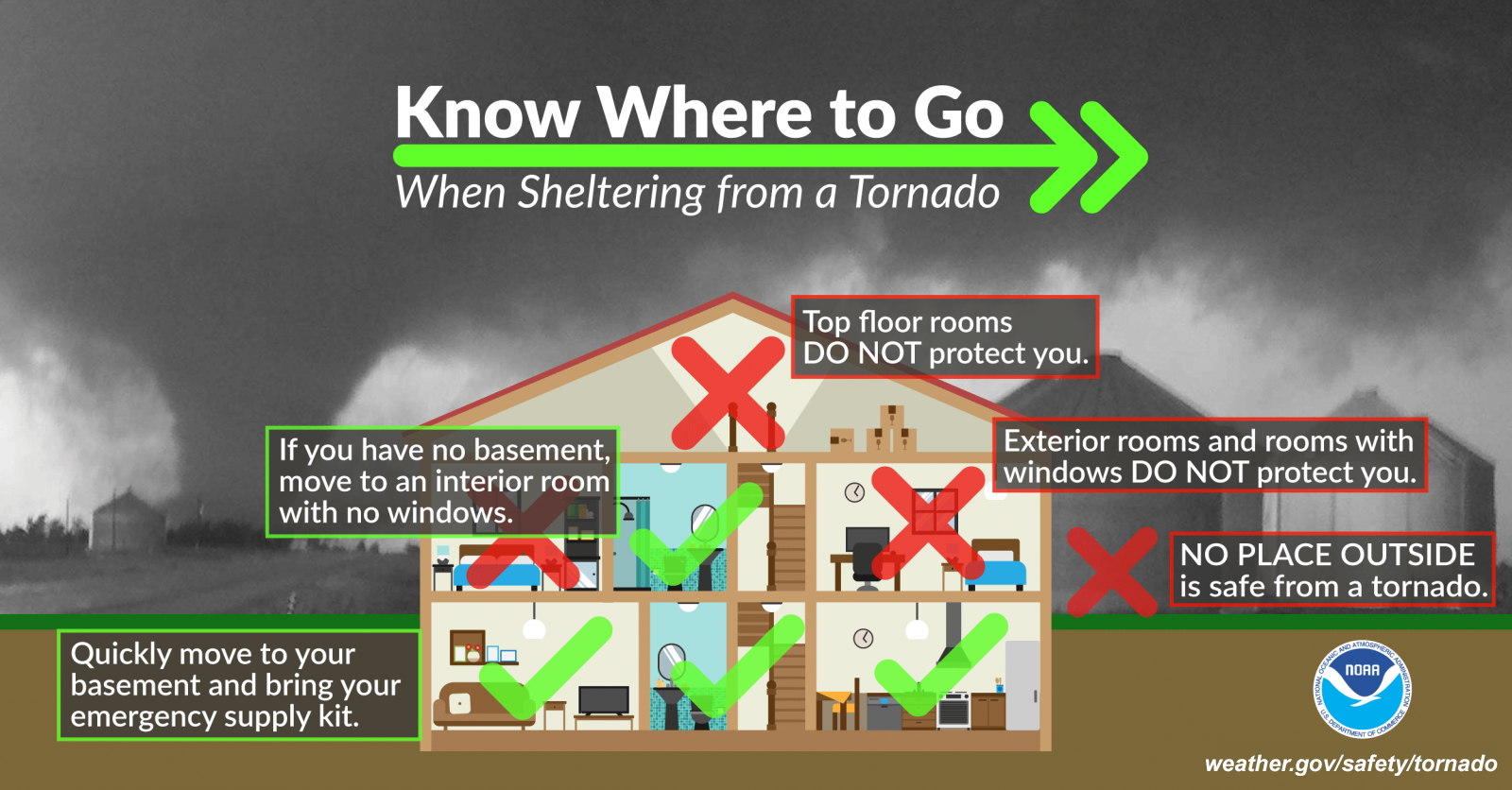 Talk about severe weather and tornadoes can get a lot of nerves up, and that's totally normal. Click here for an article we have on storm anxiety. Another way to think of the probabilities is that there is a 90/95% chance that a tornado will NOT occur within 25 miles of you!
We'll get through together as we always do. We'll be tweeting all day as any updates come in and as the line moves closer.
Saturday and Sunday we are rewarded with warm and dry conditions. Can't ask for too much better. Next real chance of rain looks like Thursday. Pretty nice week awaits.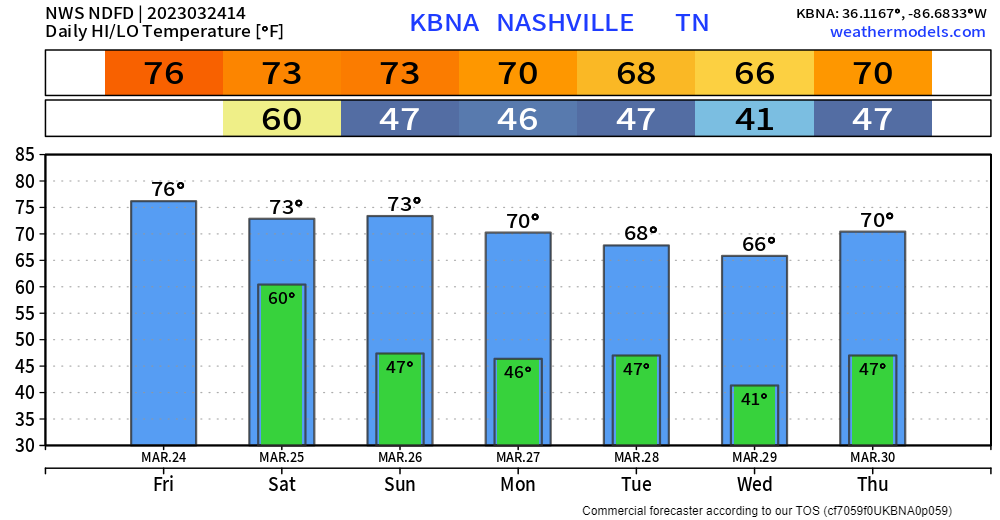 Quick References:
Weather changes constantly.
Follow @NashSevereWx on Twitter for any changes to this forecast.
We are 100% community supported. No ads. No subscription fees. Keep it free for everyone.