3:30PM UPDATE
NWS Nashville issued a Winter Weather Advisory for Williamson Co. (Davidson Co., you're not included in this) from 6pm tonight until 9am Thursday. Can't catch a break here. (at least until Friday)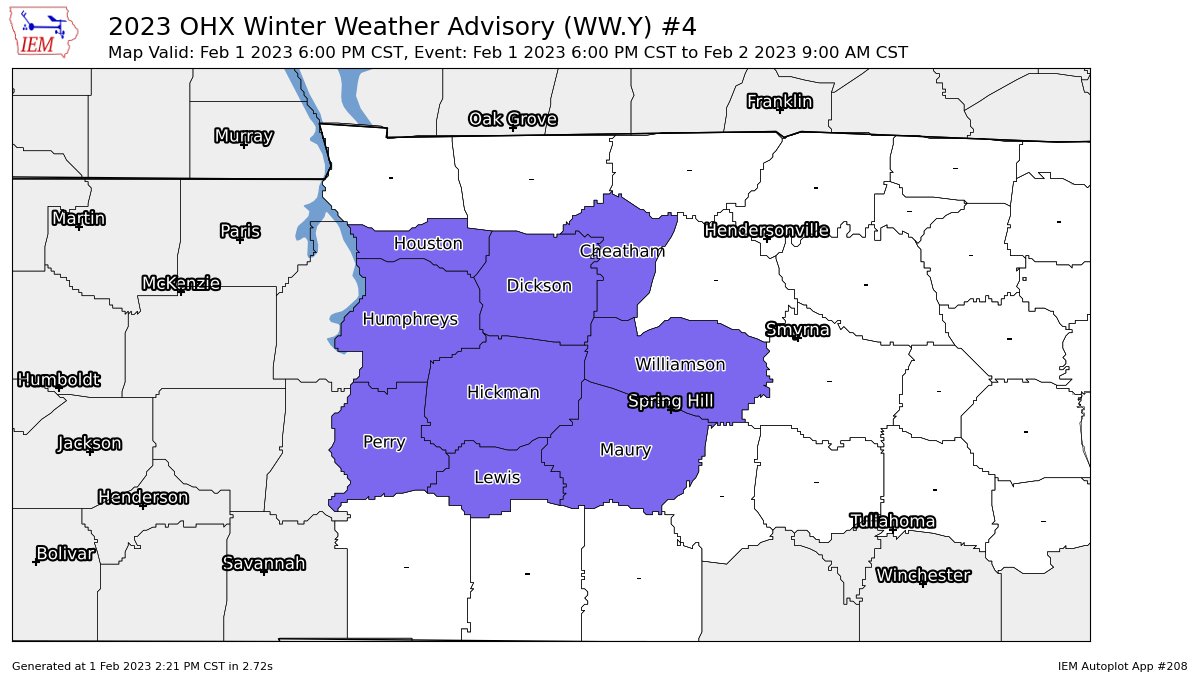 The advisory is for additional ice accumulations of 0.01″ – 0.1″. Not saying these amounts are impossible in Davidson Co., but more likely in Will. Co.
Temps have not risen as much as we thought, which makes the HRRR model look smart…making me eat my words from this morning. As of 3pm, BNA is still sitting at 32°. The high today was 38°, not happening.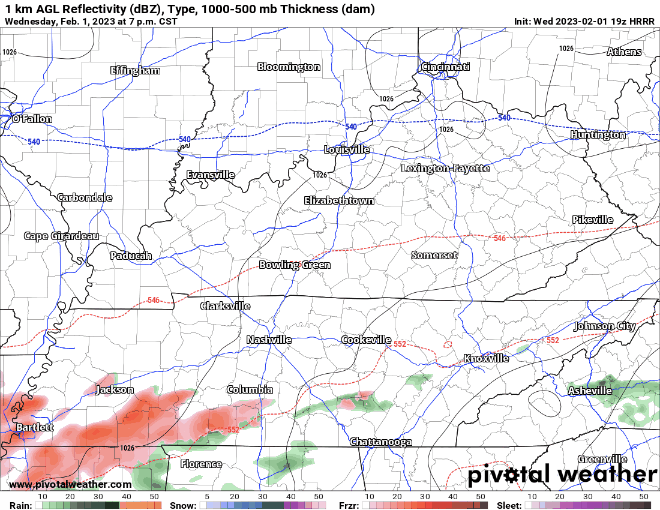 The HRRR model, above, thinks a wintry mix starts around 8-10pm tonight, and ends right before Thursday AM rush hour. Important to note that freezing rain is most likely, but some sleet and snow could mix in as well. Isolated impacts are possible to elevated surfaces, and potentially some slick spots on roadways tomorrow morning, especially bridges and overpasses in Williamson Co. Be prepared to take it nice and slow tomorrow morning.
We may get some rain showers tomorrow midday/afternoon, but models think the majority of it will stay to our south. Our high temperature for tomorrow is 41°, we should actually make it above freezing this time.
The rest of the blog is from 10:30am this morning, read it if you'd like, but all the info you really need is above.
---
10:30AM Blog
Temperatures are still hanging out below freezing as of 10:30am, clouds sticking around aren't helping us. Our high for today is 38°, so slowly but surely we should crawl above freezing and melting should ensue. For now, continue to take it easy on the roads, especially on bridges and overpasses. Also try not to be like this guy…(although no shame, we've all been there before)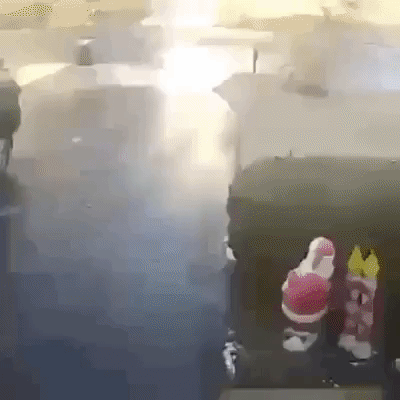 We have one more night of rain, or at least a majority of models think it'll be rain.
The HRRR model, below, really wanted to be different and difficult, and thinks we have one more shot of freezing rain tonight.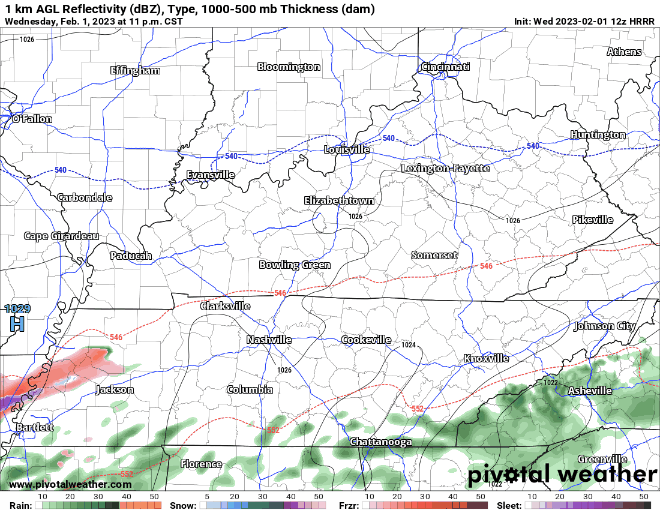 As Lee Corso would say, "Not so fast my friend!" I have a hard time believing this. An overwhelming majority of other models think we stay safely above freezing, and just deal with a cold rain. Even if, big if, the HRRR is right, it would not amount of much at all, maybe just a glaze on top of the mailbox or your car.
We'll probably get a better idea of thinking for tonight once the afternoon suite of models come in, which we'll update on Twitter.
We dry out Thursday night, and that'll set us up for a dry weekend. Yes, a dry weekend. It's hard to believe I know. Monday temperatures climb into the 60's. Next rain chance maybe sometime mid-next week.
Quick References:
Weather changes constantly.
Follow @NashSevereWx on Twitter for any changes to this forecast.
We are 100% community supported. No ads. No subscription fees. Keep it free for everyone.