Just about exactly what we expected to happen last night – happened. BNA and Metro areas stayed above freezing while rural areas with higher elevation saw some freezing rain. Areas that did see freezing rain – melting should occur soon as temperatures eventually get above freezing.
Round 2 tonight looks like it could have more widespread impacts than Round 1.
A Winter Weather Advisory is in effect for both of our counties from 6pm tonight to 11am Wednesday. Ice accumulations of 0.1″ – 0.25″ are possible. Which may not sound like a lot, but if you've dealt with ice before, you know it doesn't take much to cause problems.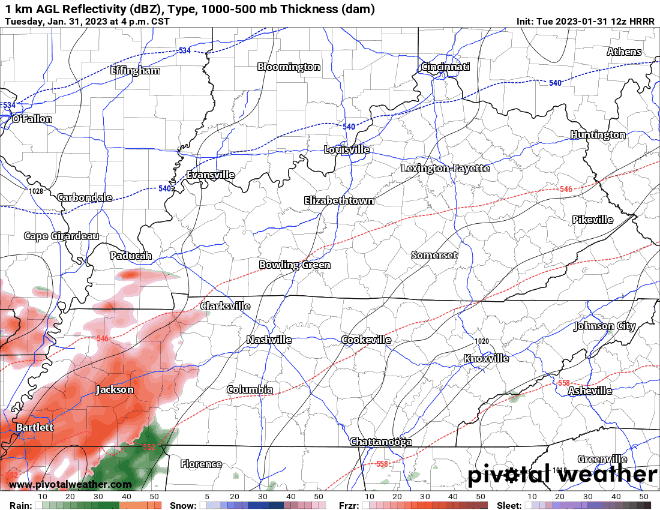 HRRR model, above, thinks rain starts pretty early tonight, around 5 or 6pm. Initially we may be just above freezing, but temperatures are expected to dip below freezing, leaving us with several hours of freezing rain. Travel impacts could start as early as 6 or 7pm tonight. Precipitation should end before Wednesday AM rush hour, however negative impacts to travel are possible throughout Wednesday AM. Bridges and overpasses are most at risk. If you have to be out tomorrow morning, be prepared to take it slow.
This is not some major ice storm that is going to wipe out power for everyone, but you should be prepared for some possible travel impacts. Just because you didn't receive any freezing rain last night, does not mean you won't see any tonight.
Good news is temperatures should get above freezing on Wednesday around 11am, so any ice did that accumulate will melt.
Rain moves back in Thursday morning, just a cold rain. Should last a majority of the day before moving out Thursday night, leaving us with a cool, but a dry weekend.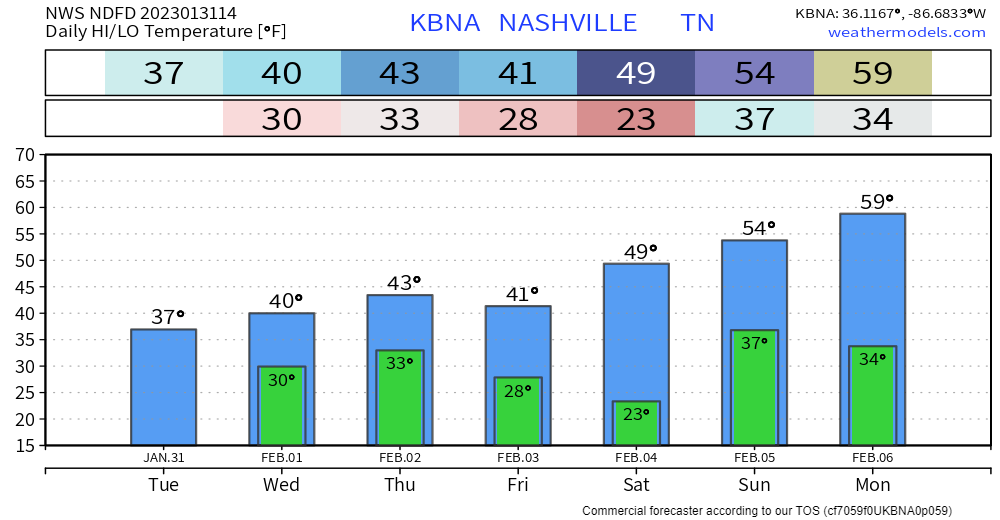 Quick References:
Weather changes constantly.
Follow @NashSevereWx on Twitter for any changes to this forecast.
We are 100% community supported. No ads. No subscription fees. Keep it free for everyone.