5PM Update:
NWS Nashville issued a Winter Weather Advisory for both of our counties from 6pm Thursday – 6am Friday.
They also extended our Wind Chill Warning, now starting at 10pm Thursday thru noon Friday, accounting for the expected earlier arrival of the cold front.
0.5 – 1″ of snow is expected, however there is still some uncertainty about the totals
Wind chill values as low as twenty to twenty-five below zero are expected
Wind gusts of 35-40mph are possible and a Wind Advisory may be issued later today
Gusty winds, along with snow, will bring reduced visibility and may make travel very difficult
Once the cold front arrives, the temperatures will bottom out. Cheyenne, Wyoming experienced a 40° drop in just 30 minutes. I don't think ours will be that quick, but temperatures look to drop ~40 degrees just within a couple hours.
Regardless of snowfall amounts, "flash freeze" is possible with the rapid drop in temperatures. Any moisture remaining on the roads will freeze and cause travel impacts.
Rain showers will be possible all day tomorrow. The transition from rain to snow should occur around 6-7pm, give or take a few hours (recent model trends have been pushing that time up earlier and earlier, ETA may change). HRRR model shows a couple of hours of snowfall following the front.
We really do not know how road "x" will be at "y" time Thursday night/Friday. As usual, overpasses, bridges, and backroads will likely be the "worst", but we won't know how bad "worst" is until the event. The best thing you can do is just stay off the roads starting Thursday night, and if you really have to get out, take it nice and slow.
This will be a prolonged sub-freezing event. We'll likely stay below freezing for ~84 hours, with wind chills below zero for ~35 hours. Prepare now.
You can read the rest of the blog from this morning below. New blog out tomorrow morning.
---
From 10AM Wednesday
If you have anything to get done outside, today and the first half of tomorrow is going to be the time. High temps will be in the low 50's, which will feel like summer compared to what temps will be tomorrow night and this weekend.
The main concern from this system will be the dangerous, potentially life-threatening cold. NWS Nashville has issued a Wind Chill Warning for both of our counties from 12am Friday – 12pm Friday. The last time we were under a Wind Chill Warning was January 2014, they don't issue this too often at all. Temperatures near zero degrees, combined with wind gusts of 30mph, will cause wind chills to feel as low as twenty degrees below zero. This can cause frostbite in 30 minutes or less. If you just absolutely have to be outside, wear multiple layers, and don't leave skin exposed.
I'd finish covering up pipes today, prepare a spot for your furry friends inside. Check in on people you know who may not have adequate heating. Wind chills will likely remain below zero for ~35 hours from early Friday into midday Saturday, and even then, they'll likely stay in the single digits until midday Sunday. Temperatures will be sub-freezing for ~85 hours, late Thursday into midday Monday. Those planning on attending the Titans game, multiple layers and hand warmers will be essential.
Some rain will be possible Thursday ahead of the front. The HRRR model think the transition from rain to snow will occur between 6-7pm and will leave us with a couple hours of snowfall. During this time, temperatures will fall ~40° in just a few hours. With temperatures dropping so quick, this may lead to a "flash freeze" where any moisture that is on the roads, will freeze. This may lead to travel being negatively impacted starting late Thursday night and into the weekend. As always, backroads will likely have the worst of it, but take it easy on all roads. Snowfall totals are still expected to be less than an inch, but it doesn't take much to cause problems around here.
Some Positive News
More daylight everyday starting tomorrow
Models think we warm up nice after this system, with temperatures getting up into the 60's by late next week, so you'll get to defrost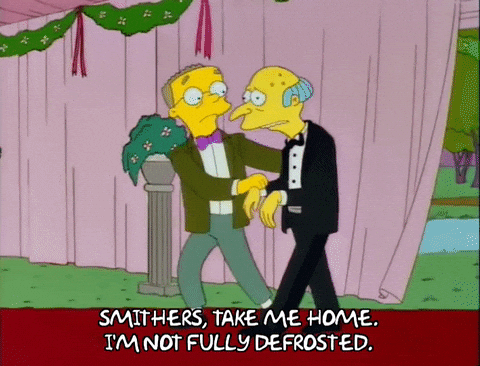 Quick References:
Weather changes constantly.
Follow @NashSevereWx on Twitter for any changes to this forecast.
We are 100% community supported. No ads. No subscription fees. Keep it free for everyone.