Stepping outside this morning, it feels like a typical fall day. Reason being is the warm front we're expecting to lift north and eventually get to us is still in southern Mississippi. Temps and dewpoints will eventually get to the 60's later this afternoon.
We are still outlooked by the Storm Prediction Center with…
5% probability of a tornado within 25 miles
15% probability of damaging straight-line winds (58mph+) within 25 miles
5% probability of severe hail (1″+) within 25 miles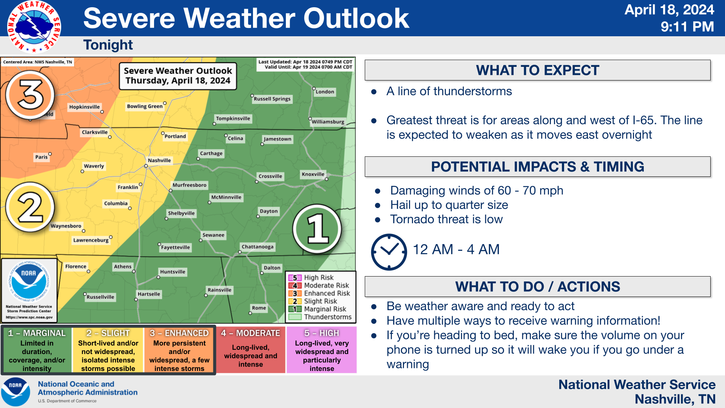 Timing for the strongest storms still is about the same, 8pm-1am, although you may see a storm before then.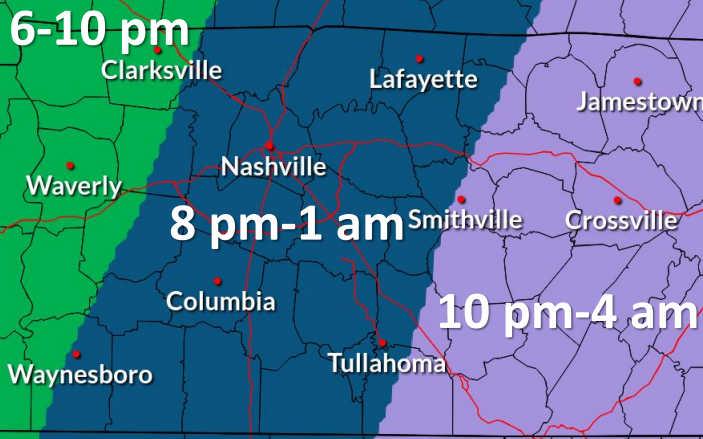 The HRRR model shows rain/storms beginning at around 2pm or so, lasting on/off until 2 or 3am Wednesday.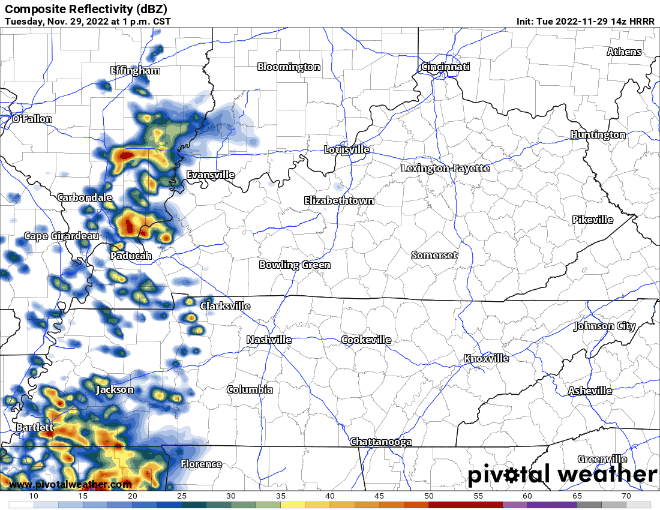 The warm front will have not crossed north of us when the first batch of rain/storms, so these will likely remain below severe limits. I believe the later rounds of storms will have the best chance of being severe – with damaging winds being the main threat, and the threat of a tornado and hail following.
NWS Nashville continues to note that shear and helicity will be plentiful, however another important ingredient, CAPE (storm fuel) will be very limited. They think the best chance of any instability tapping into the storms would be near/along the cold front, which goes along with the thinking that the strongest storms will occur later in the day into the night.
With that being said – with this being a nighttime event, it is very important to have a way to wake up if a warning is issued for you. Make sure the Emergency Alerts are turned on for your phone, have a wake-me-up app, and having a NOAA weather radio nearby. If a warning is issued for either of our two counties, we'll go live on our YouTube channel. Make sure you subscribe and turn on notifications so you know whenever we go live. As always, we'll be tweeting any updates during the day and throughout the event.
Main thing is to be prepared and know what to do if a warning is issued for you. By no means is this a slam dunk event, but it never hurts to be prepared and know your plan.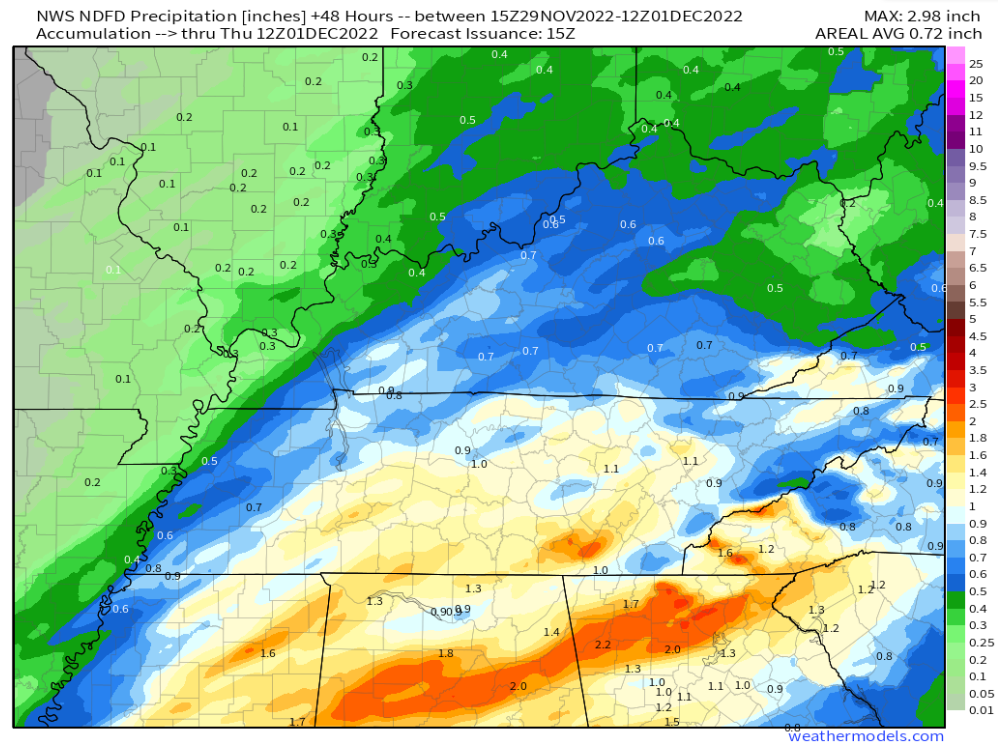 Rainfall totals will be around an inch for our area. Now is a good time to clear any gutters and storm drains of all the leaves that have fallen.
Rain will move out by Wednesday morning, cold front will leave us with cooler temps and dry conditions. Next rain chance looks like Friday night into Saturday. More deets on that tomorrow.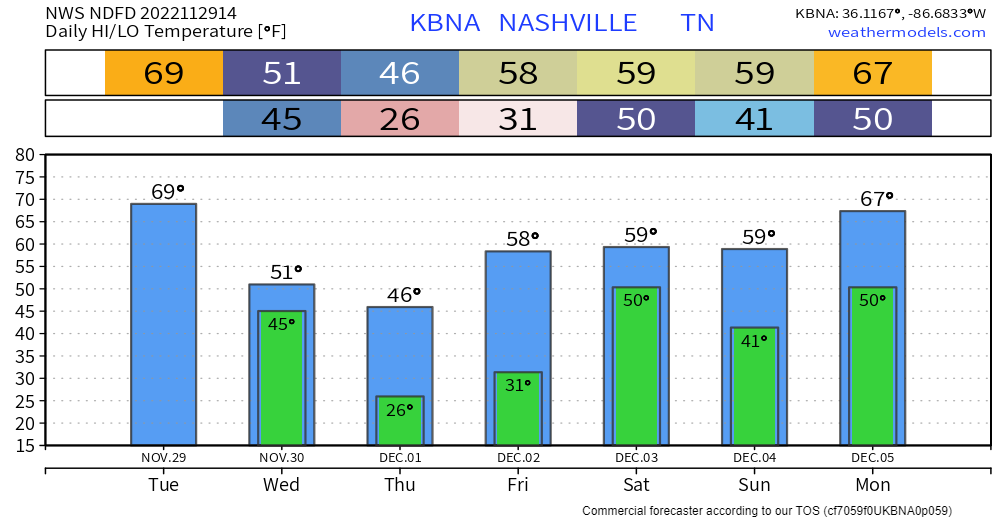 Quick References:
Weather changes constantly.
Follow @NashSevereWx on Twitter for any changes to this forecast.
We are 100% community supported. No ads. No subscription fees. Keep it free for everyone.