Get outside while you can, it likely won't be this warm again for a hot minute.
As a cold front pushes in later this evening, it brings colder temps along with some rain chances, along with a chance at a term that hasn't been used in a while – Blerg.
As a refresher, Blerg is defined as
under 40
no sun
no snow
all 3 conditions must be met in order for it to be an official Blerg
Models think we struggle to make it to 40° tomorrow, it'll be close.
A big part in staying under 40° will be the cloud cover that will refuse to shake tomorrow. That would check that box.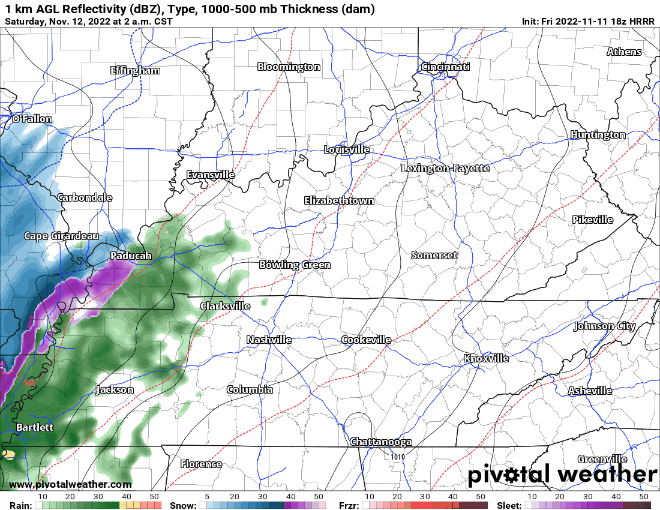 HRRR model thinks rain pushes in during the wee-hours of Saturday morning and then moves out by 8 or 9am. You may see some of the blues and purples, but the frozen precip looks to stay to our NW. It'll be too warm here for any wintery impacts, leaving us with just rain, which would give us a chance at a Blerg. Gross.
Conditions for the marathon tomorrow look abysmal. Wind chills will be near the freezing mark.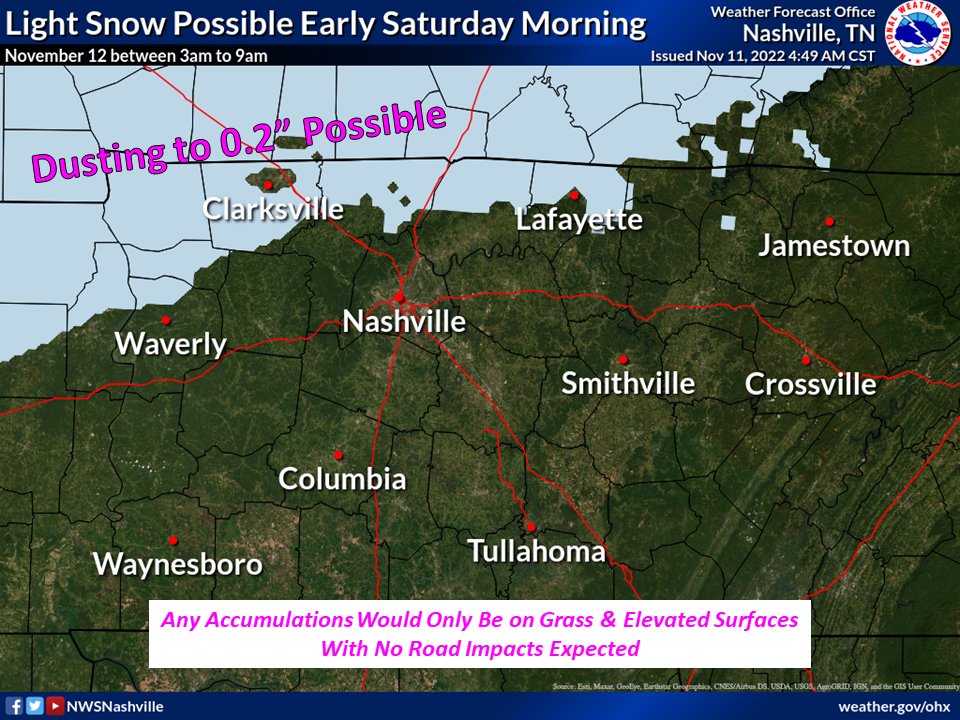 Some positives news is at least the rest of the weekend will be dry? It'll sure be cold though. Bundle up for the Titans game.
---
Next rain chance looks to be Tuesday, no severe/winter weather expected – just rain. After that we look to stay dry for the rest of the week.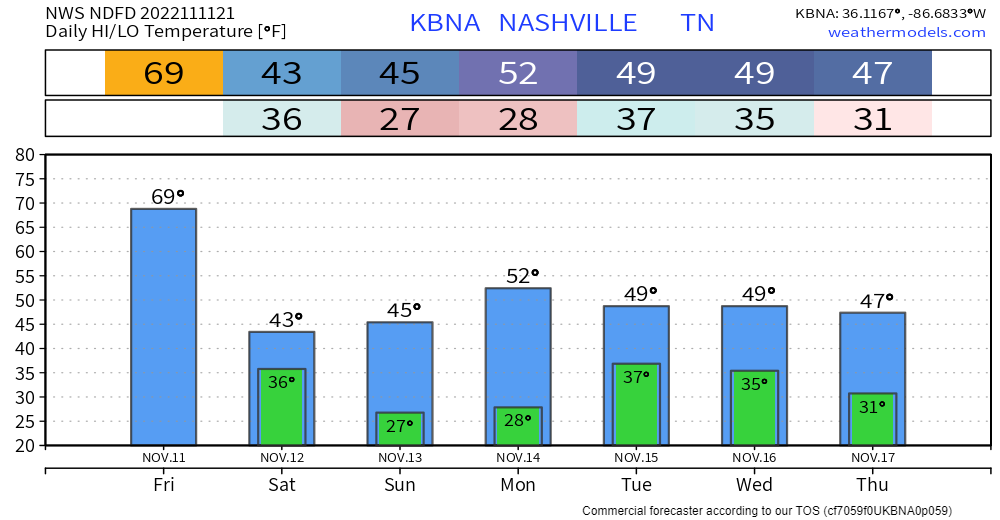 Cooler temperatures are here to stay for a while, as fall fades away and winter says hello.
Quick References:
Weather changes constantly.
Follow @NashSevereWx on Twitter for any changes to this forecast.
We are 100% community supported. No ads. No subscription fees. Keep it free for everyone.