/Most of us were supposed to see rain yesterday. A majority of the models thought the coverage of rain would be widespread. Instead, it was not, and only very few people saw any. NWS Nashville said there two very nerdy scientific reasons to why the coverage of rain was so scattered ("either the forcing didn't materialize or the cloud cover stymied instability to the point of stunting any growth. Or both," in case you were wondering.) This is why embracing uncertainty is always so important. Weather loves curveballs, very few times are you going to get a lob right down the middle. The shrug emoji really says it all. We have a good idea of what is going to happen, but we have zero way of knowing exactly what will. ¯\_(ツ)_/¯/
Models, including the HRRR model below, think coverage in rain today will be few and far between.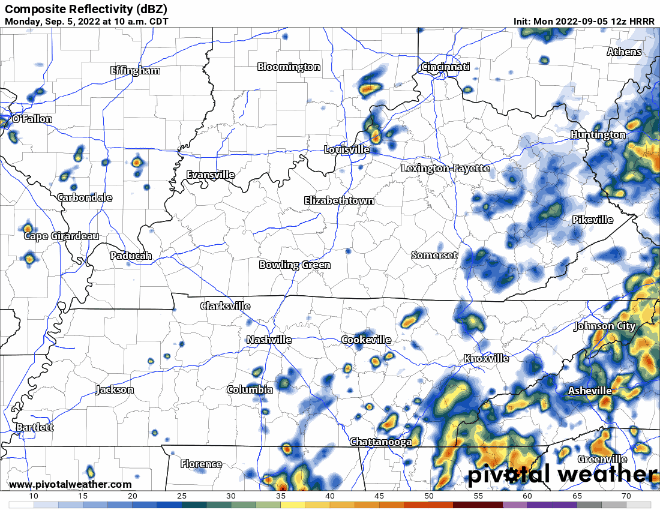 Most likely chance of seeing anything would be sometime in the afternoon, but noon throughout sunset look like a fuller timeframe. Only concerns are lightning and isolated flash flooding. We are still under a Flood Watch until tonight, so any one of these storms today could cause flash flooding, especially in areas that have received a lot of rain recently. No severe weather expected.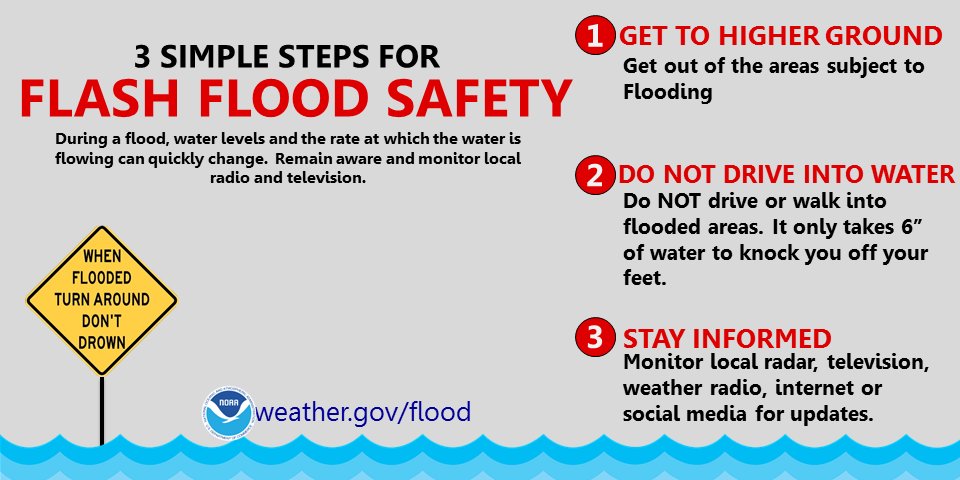 ---
Tuesday thru Saturday (except Thursday, it looks fairly dry) looks to be similar to the remainder of the week. Wattery-style rain/lightningstorms possible daily, most likely in the afternoon. Doesn't look like a total washout any one of those days. No severe weather expected, but flash flooding is possible in isolated spots.
Temps remain slightly below-average, but it'll be hard to tell with dewpoints hanging out in the upper 60's.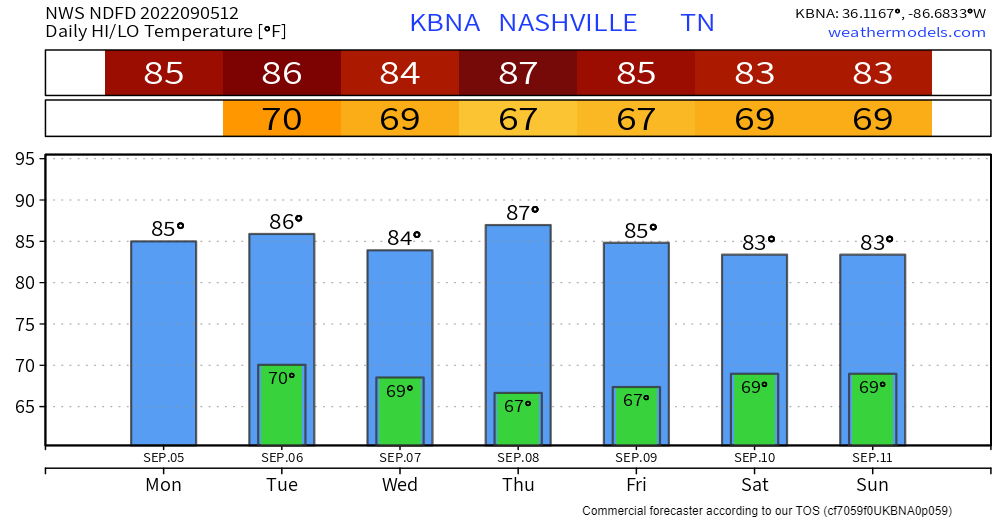 Quick References:
Weather changes constantly.
Follow @NashSevereWx on Twitter for any changes to this forecast.
We are 100% community supported. No ads. No subscription fees. Keep it free for everyone.