This blog has no concerning SPC/WPC outlooks for flash flooding, tornado, hail, or widespread damaging straight line winds. How-Ever! There will probably be rain and lightningstorms?
---
Only a few storms around regionally this afternoon and early tonight. Models think storms will stay west of us today like they did yesterday (we will see about that). Few clouds will allow mid nineties temps. High humidity will send the heat index to 102°.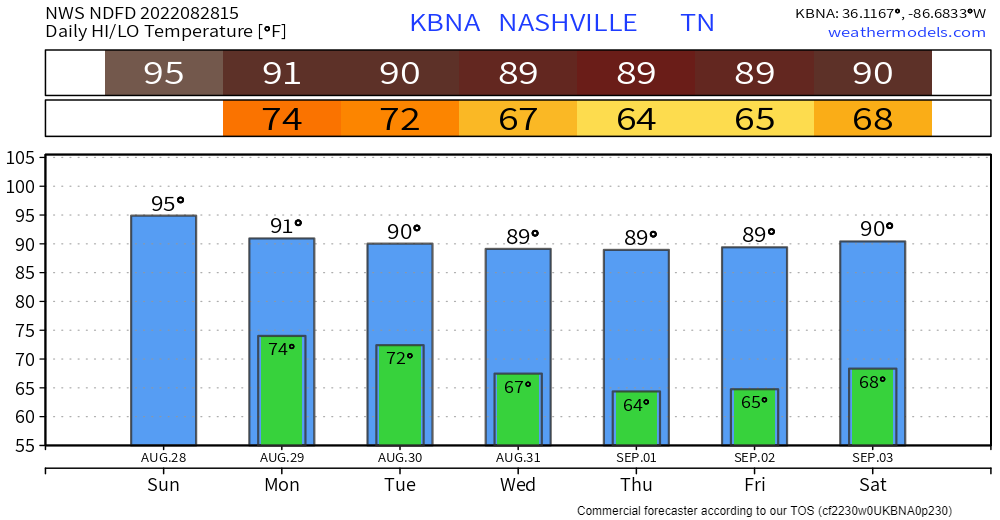 ---
Afternoon storms get a little closer to us Monday afternoon, increasing your rain probability. Models disagree about whether storms will get west enough into Davidson/Williamson. Something to watch, but rain is a pretty good bet for most (not all) of us by late Monday afternoon night.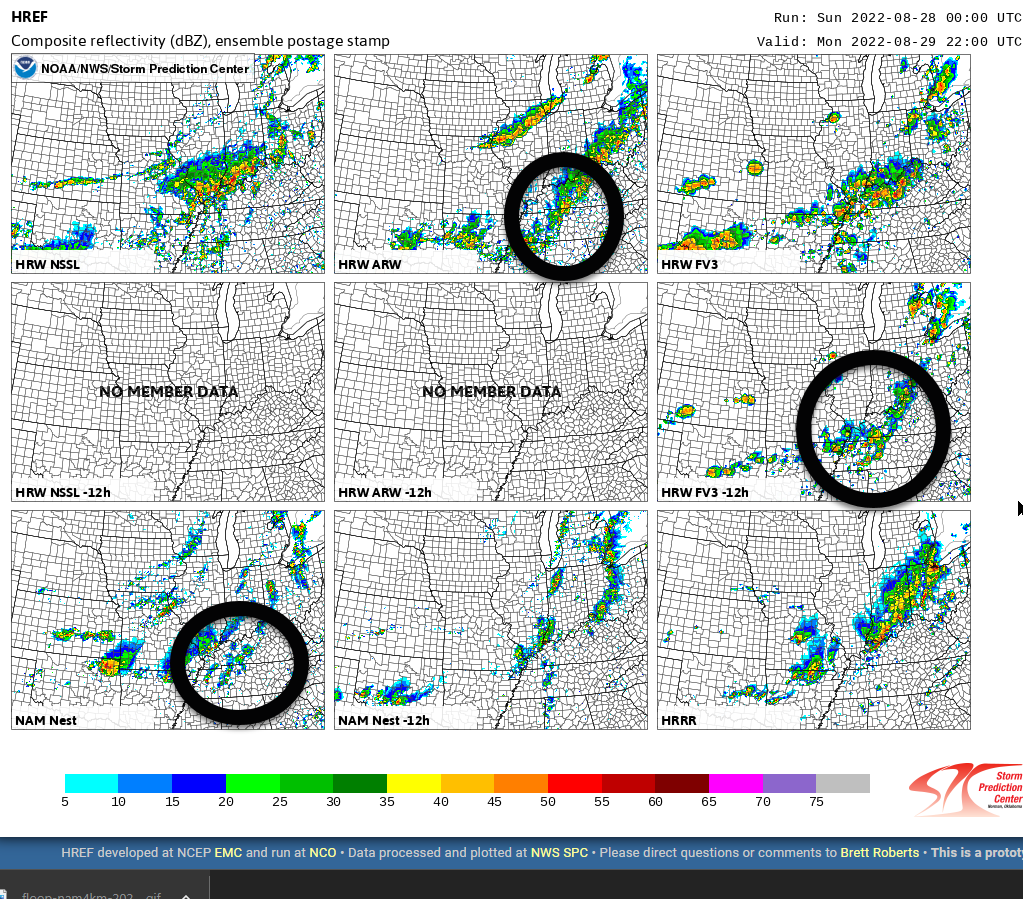 ---
Things get a little fake-wild overnight Monday night into Tuesday morning.
On Monday night the HRRR model predicts an approaching "I-24 Special." An I-24 Special is a storm complex that gets caught up in the winds aloft and moves southeast down I-24 from Kentucky. These often produce straight line and frequent lightning. Good luck sleeping thru these with all the thunder!
But, watch the I-24 Special fall apart as it gets here around sunrise Tuesday morning. This is the HRRR model: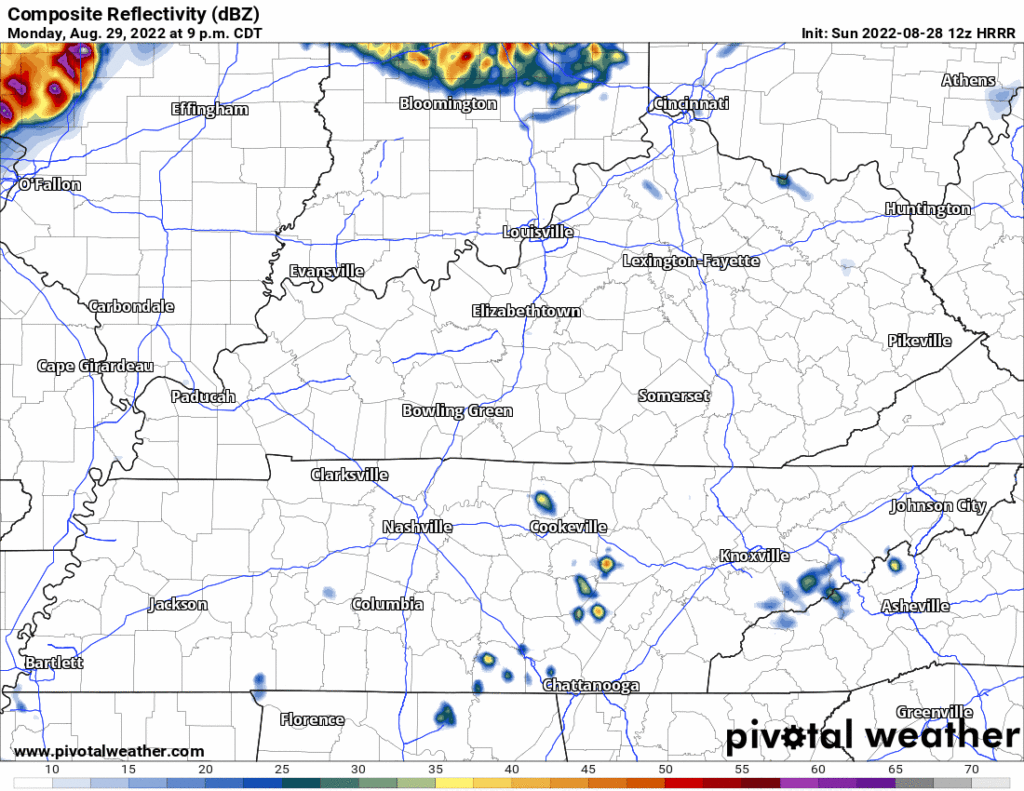 And — this is weird — the NAM3 model totally agrees the I-24 Special will collapse on arrival Tuesday morning: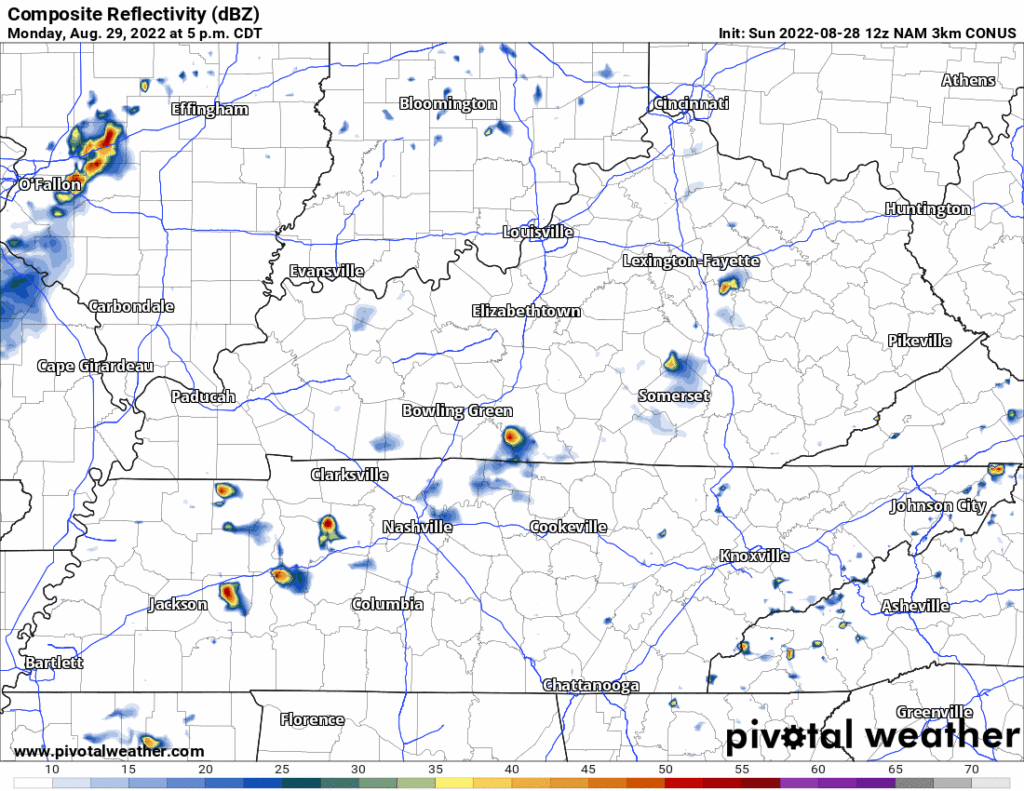 IDK if I want to bet on this happening but two different models saying the same thing is a clue that this thing may look gnarly coming in then hit the KY/TN and poof, die off.
Good news, sleepers!
---
Then, later during the day Tuesday, more storms should redevelop right on top of us. We are not sure about that because it assumes the I-24 Special collapses which it may not. Tuesday is the most likely day we'll see downpours and lightning, but this is not a for-sure thing and the rain should be unevenly spread out. A big flood event Tuesday is unlikely, although "it would not surprise me to see 2+ inches of rain pile up quickly and cause some localized flooding issues especially Monday night." –NWS-Nashville, AM Forecast Discussion, 8/28/22.
---
Less humid, drier air arrives Wednesday and lasts until the weekend. Temps will still be Awwwwgust, near 90°. Meh rain chances return next weekend.
Quick References:
Weather changes constantly.
Follow @NashSevereWx on Twitter for any changes to this forecast.
We are 100% community supported. No ads. No subscription fees. Keep it free for everyone.