Rain just to our west this morning. HRRR model (below) thinks it slides a little this way during the afternoon and some of us may get some rain and lightning before it pushes north. For tonight, the HRRR thinks more Wattery style showers/storms pop-up sometime this evening.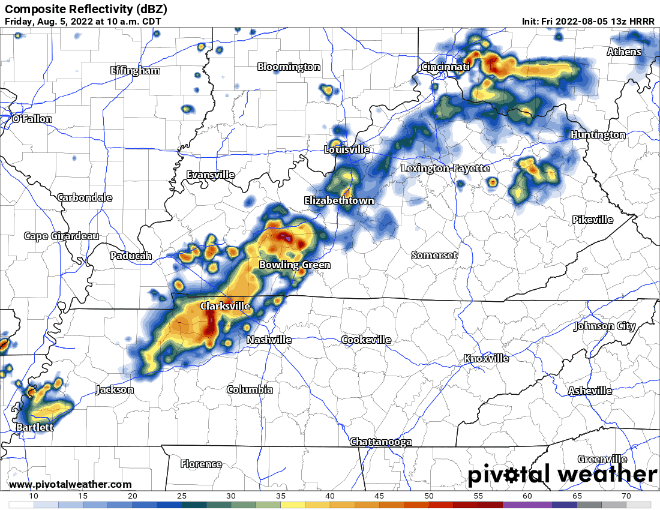 I want to believe this, but this model has had a really hard time recently. Already we see lunchtime storms bubbling up and tossing lightning during the lunch hour. This was not in the models! Fingers crossed for first night of the WillCo. fair.
No severe weather is expected. Maybe some isolated flash flooding in spots that pick up too much rain in too little of time.
In other news, it's still summer and it's still hot. High of 90° today with dewpoints in the low 70's will make it feel more like mid 90's.
---
Saturday brings, you'll never guess, more rain chances.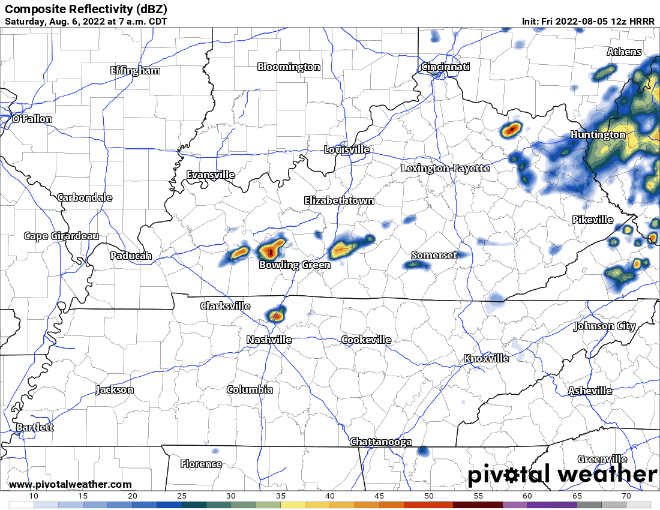 HRRR model (above) wants to get it started early with rain chances beginning in the morning, with a break around lunch, and then resuming chances during the afternoon/evening. No severe weather is expected, but if storms decide to train over one area, flash flooding is possible. But unlikely for most.
Now whether or not this actually verifies, to that I shrug. The models aren't any "Average Joe's," and are usually pretty good, but any model has a hard time guessing when/where. These soupy summertime airmasses are as tricky as the Purple Cobras. Uncertainty is honesty.
Sunday thru Thursday more daily rain chances, most likely in the afternoon/evening. Not expecting any widespread severe weather or flash flooding.
Temps daily will be in the upper 80's/low 90's with humid conditions making it feel uncomfy.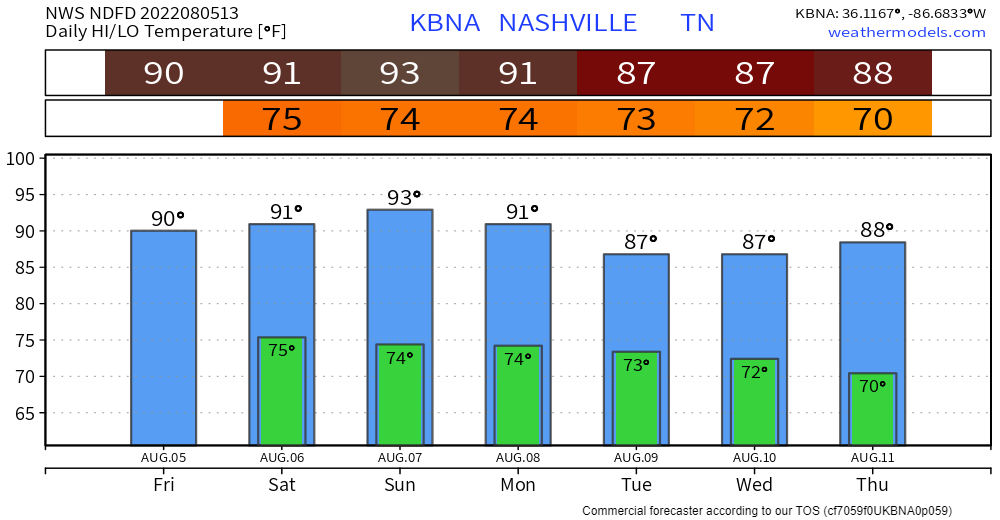 Quick References:
Weather changes constantly.
Follow @NashSevereWx on Twitter for any changes to this forecast.
We are 100% community supported. No ads. No subscription fees. Keep it free for everyone.