A t-rex may seem really intimidating. However, it has such tiny arms that it kinda makes you laugh. Maybe if they hadn't gone extinct, they'd be a lot more terrifying too, but since they are, and they can't prove me any differently, I think the intimidation factor goes away after you laugh at their tiny arms.
I think the weather is similar. Maybe August weather seems intimidating. But then you remember you made it through the 2nd hottest and 8th wettest July on record and does it really seem so scary?
Showers this morning should stay south, maybe the occasional visiting shower, but nothing major. Should leave us dry for the rest of the day. At least that's what the HRRR model thinks. (below)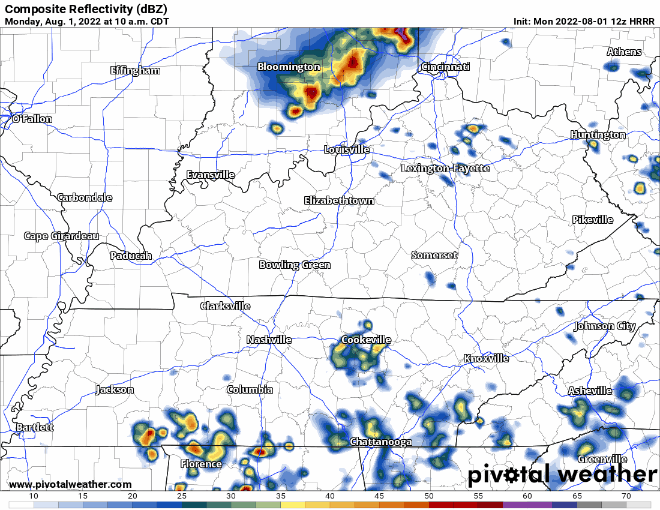 As the frontal boundary moves out, it will allow for our temps to get back to around normal.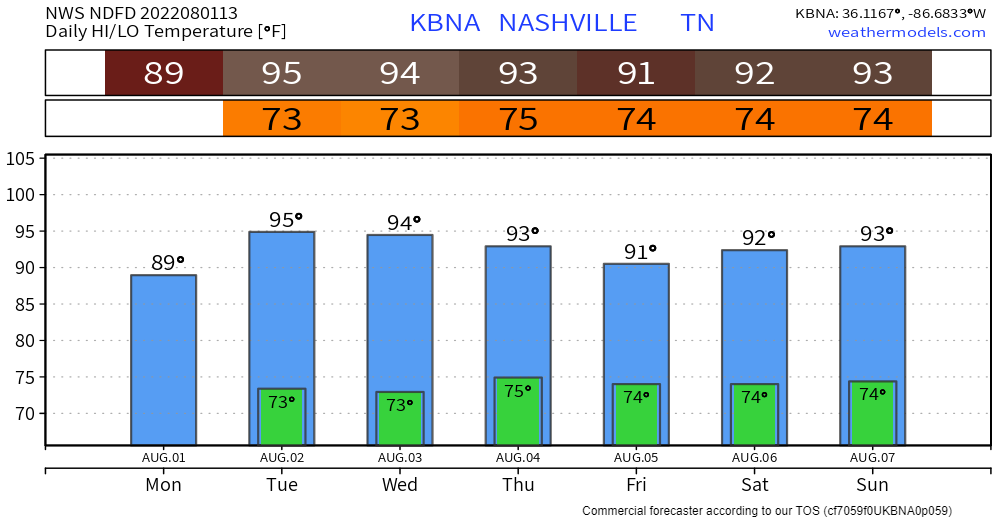 Dewpoints will stick around the low 70's for at least the next 5 days, causing the heat index to hang around the low 100's everyday. Yay August.
Next rain/storm chance appears to be Tuesday afternoon maybe evening.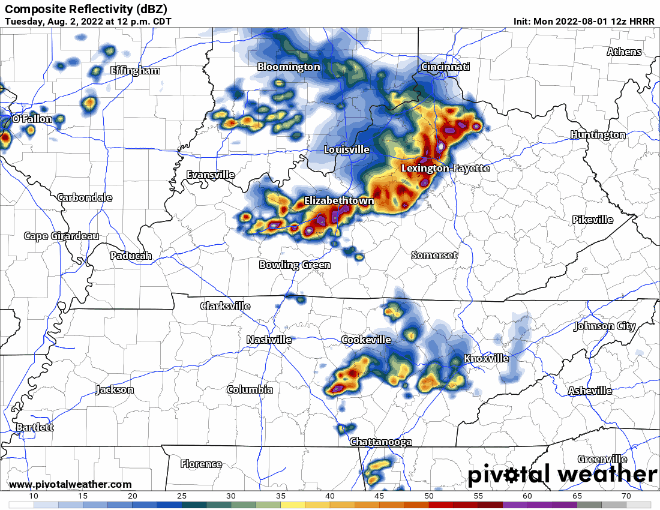 Hard to tell exactly when but does appear to be sometime in the afternoon timeframe, could be earlier, could be later. Technically we are not outlooked for any severe weather, but I would not be surprised if these storms brought some isolated damaging straight-line winds with them. Not worried about tornadoes. More specific ETA's on this tomorrow.
Wednesday onwards looks very Augusty. Low Wattery chances everyday in hopes of cooling you off from the heat index in the low 100's. As always, ETA for the Wattery is hazy, sometime in the afternoon/evening, if it happens.
---
Who knows how August will treat us. Indications for 2 weeks out look like above average temps and near average rainfall, maybe a bit below.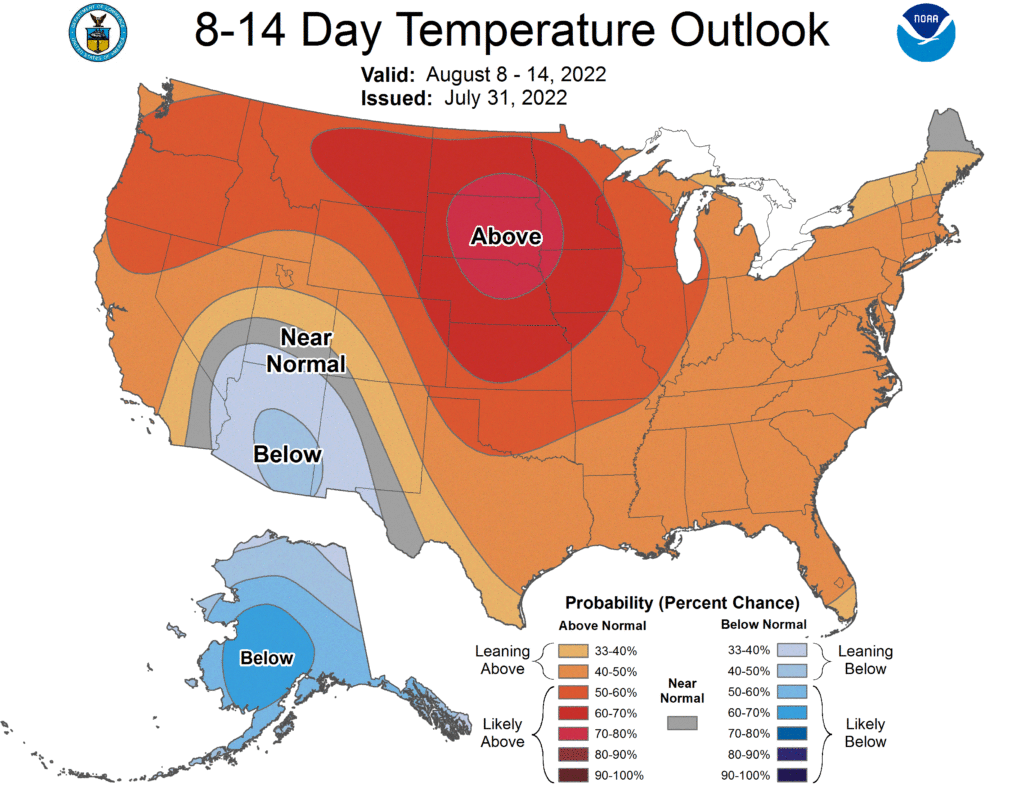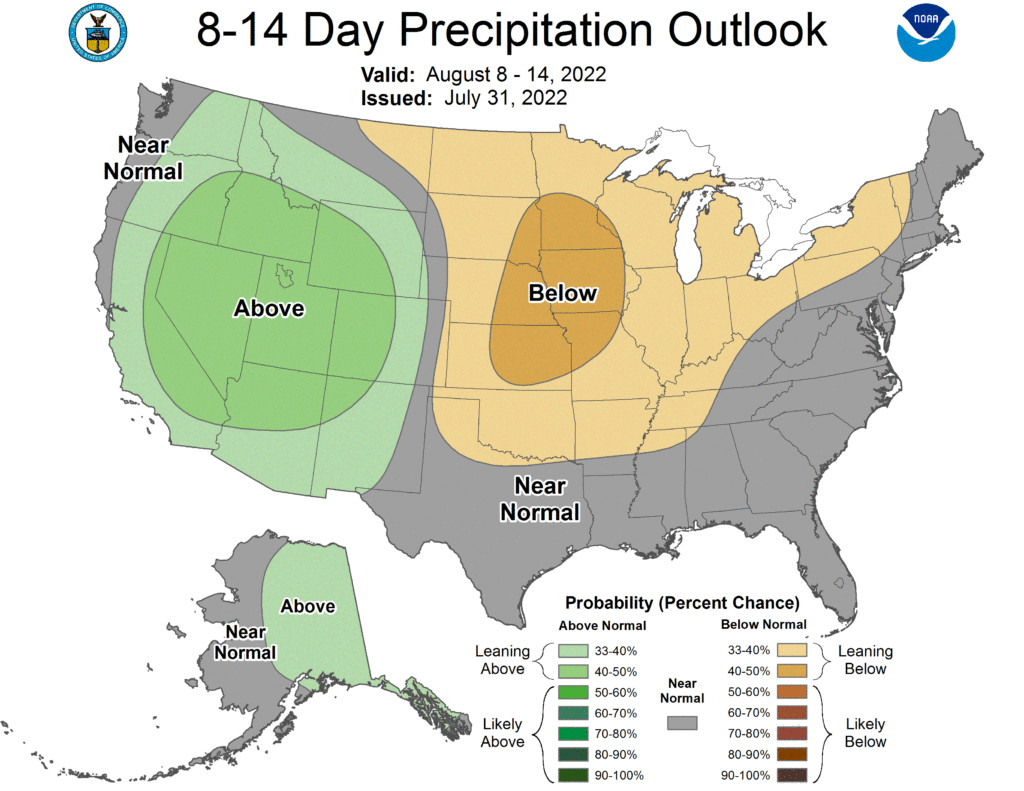 Quick References:
Weather changes constantly.
Follow @NashSevereWx on Twitter for any changes to this forecast.
We are 100% community supported. No ads. No subscription fees. Keep it free for everyone.