Good news is,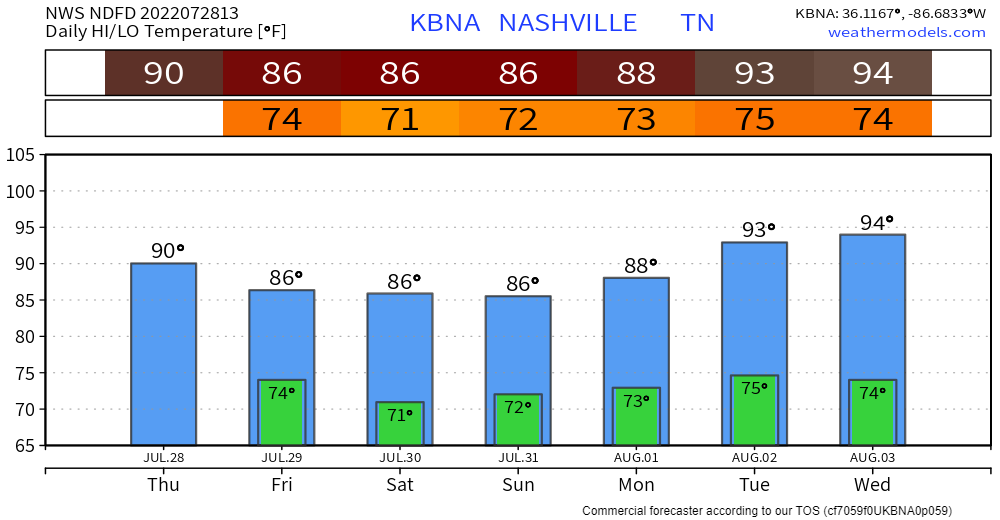 Temps are on the downward trend (for now) as we may not get to 90° today, and only mid 80's this weekend. Bad news, dewpoints will still be not-so-kind and be in the low 70's. Also mid 90's return next week in case you missed them.
HRRR model thinks the showers in West TN fall apart before they get there, maybe a shower or two makes it by lunchtime.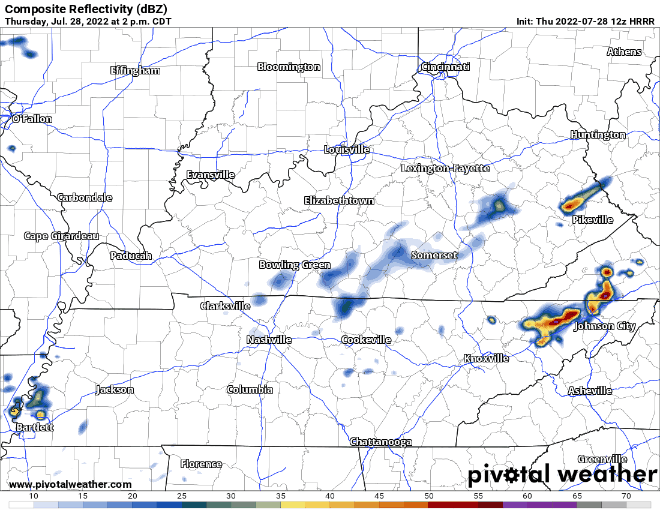 Then this afternoon the Wattery returns, with showers/lightningstorms carrying the low possibility of damaging winds and isolated flash flooding. When and where, your guess is as good as mine. The neighborhood next to you may get a lot and you may get none. Also the model could be totally wrong and no one gets anything. Models are guidance, not gospel.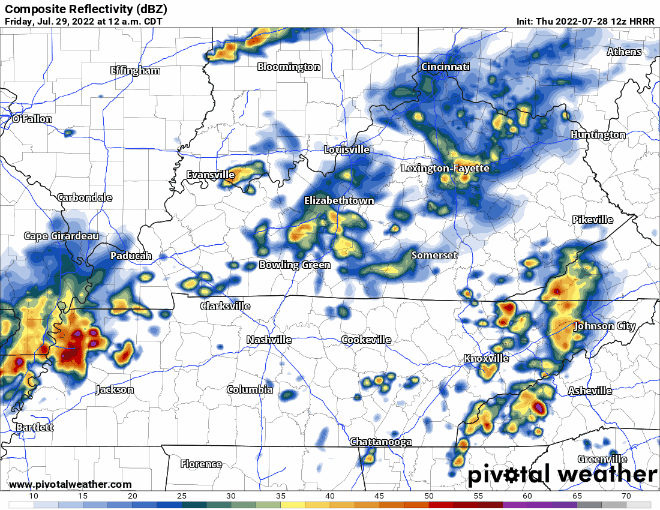 The HRRR model thinks another round of showers/lightningstorms comes in after midnight. These storms could also have some damaging winds, but the greater concern would be flash flooding, especially if an area had already received a lot of rainfall from the afternoon/evening. We'll have our eyes on it. Showers should move out for the most part before Friday AM commute.
---
Friday looks like a copy and paste forecast from today.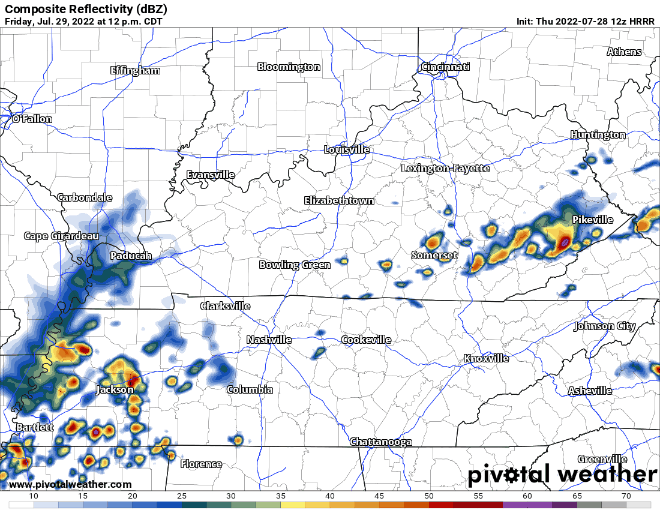 More Wattery winners that afternoon/evening. More low-probability of damaging winds and flash flooding. Flash flooding concerns raise a little if areas receive lots of rain today. Have backup plan for outdoor plans.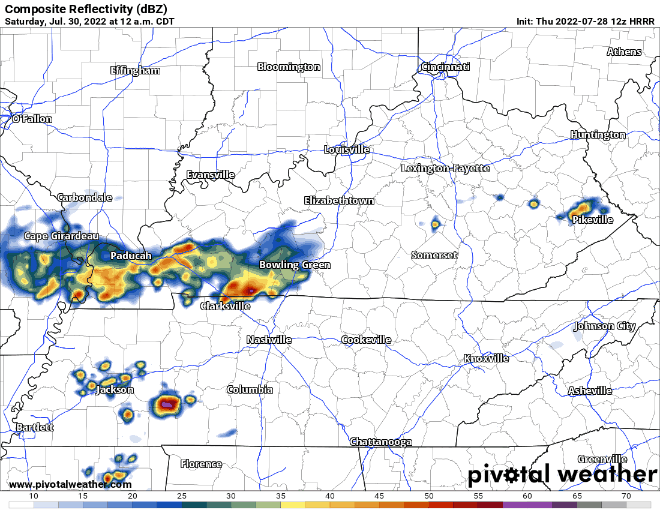 And yet again, another possible round of showers/lightningstorms after midnight, clearing out by Saturday AM. Looks like maybe two nights in a row of kids/pets awakening you.
HRRR model thinks total rainfall for today and tomorrow ranges from 0.1″ – 3″. Three inches of rain spread out between two days is manageable, but if that comes down in just a few hours, that's when things could get flash floody.
Saturday has a lot of question marks. Some model think dry, some models think rain. Typical. The HRRR model isn't in range yet and I would like it's opinion. Better idea tomorrow.
Sunday rain chances increase again. Details look fuzzy right now.
Starting early/mid next week, rain chances don't go away completely, but they do decrease, hence the forecast for the mid 90's.
Drought Update

Hot off the press, the new drought monitor came out this morning. Not a whole lot of change, with most of our counties still being abnormally dry, with SW Will Co. in Moderate/Severe drought. Hopefully this weekend can help us out with improvement.
Quick References:
Weather changes constantly.
Follow @NashSevereWx on Twitter for any changes to this forecast.
We are 100% community supported. No ads. No subscription fees. Keep it free for everyone.