Our streak of 28 consecutive days of reaching the 90's looks to stop at 28. Our high temp looks to only make it to 85° today. It was a good run, some may say a great run. But all good, or bad things must come to an end. 28 days is the 5th longest streak on record. Not as cool of a streak as Cal Ripken Jr.'s or Joey Chestnut. The streak really hasn't been cool at all, it's just been hot.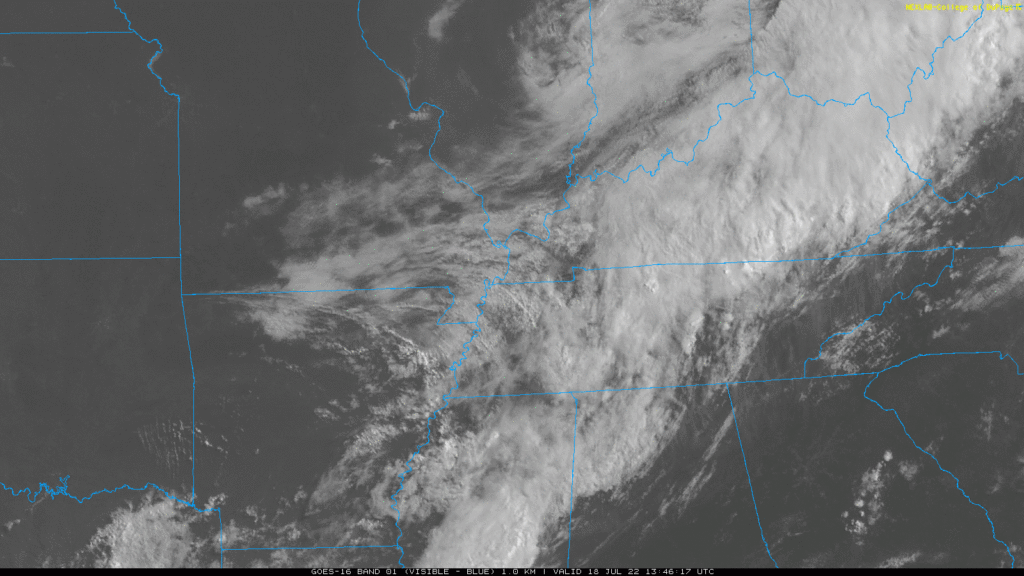 These clouds/rain are to blame for ending the streak.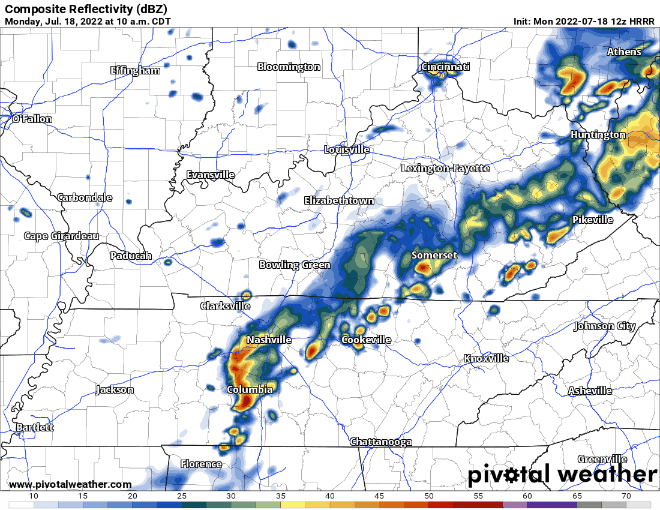 HRRR model shows morning showers moving out, being replaced by some more afternoon showers/storms. These storms may contain lightning, and they also carry a low-probability of damaging straight-line winds and flash flooding. No concerns about hail or tornadoes. No real ETA for these, more of a Wattery style today. Precip should move out by sunset, but fields may rain out.
Maybe some showers on Tuesday, but most of the activity should stay to our south.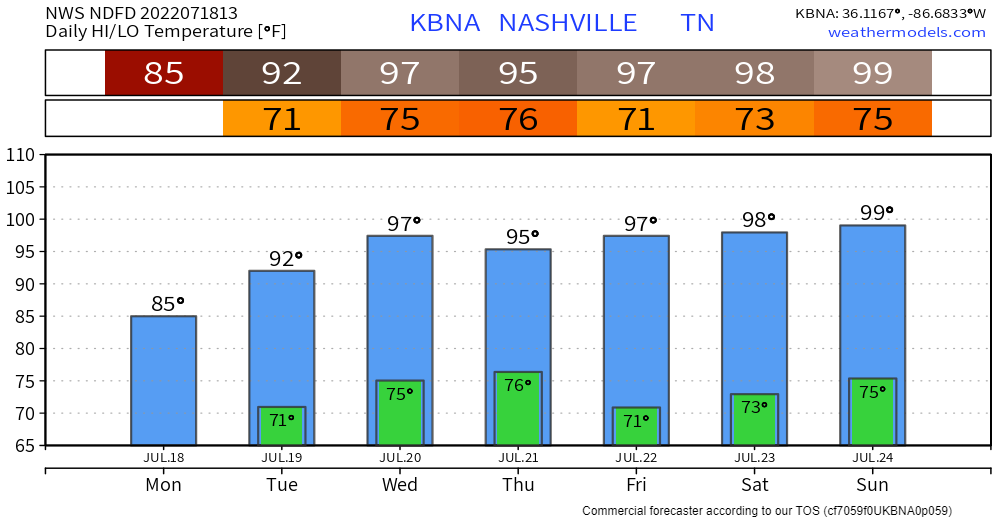 The heat cranks right back up. In fact, if we would hit 90° today, we would have likely tied the record of 34 days consecutive days on Saturday, and then broken it on Sunday. But I think we'll all take a day of relief.
Dewpoints will be in the low 70's until Wednesday, causing the heat index to reach into the 100's Tuesday + Wednesday. Dewpoints "drop" into the upper 60's for the rest of the week, but you probably won't feel much of a difference with temperatures flirting with the 100° mark. Very little chance of rain relief any day.
Quick References:
Weather changes constantly.
Follow @NashSevereWx on Twitter for any changes to this forecast.
We are 100% community supported. No ads. No subscription fees. Keep it free for everyone.