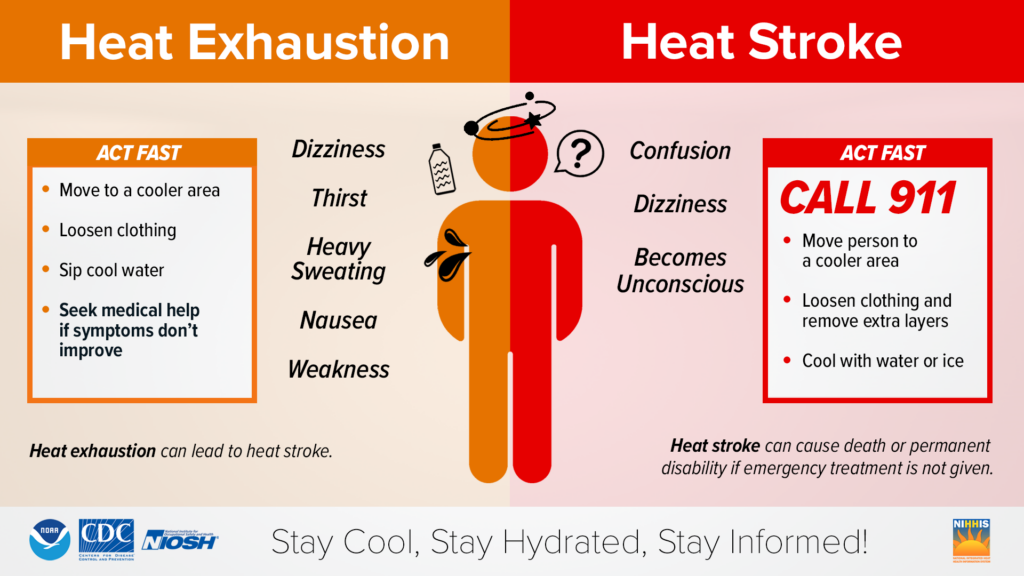 Since 1986, NWS Nashville has only ever issued an Excessive Heat Warning four times. Once in 2010, twice in 2011, and now again today. The only previous one that included Davidson and Williamson counties was in 2010, also on a Wednesday. Point being, this degree of heat and humidity is quite rare, and is dangerous.
Last night, NWS Nashville upgraded our Heat Advisory to an Excessive Heat Warning. Heat index values are expected to climb into the 110° – 115° range. These values are measured in the shade, and it will feel worse in the direct sunlight.

It's been 12 years since we've had this kind of heat and humidity combo, let's look after one another. Especially the most vulnerable.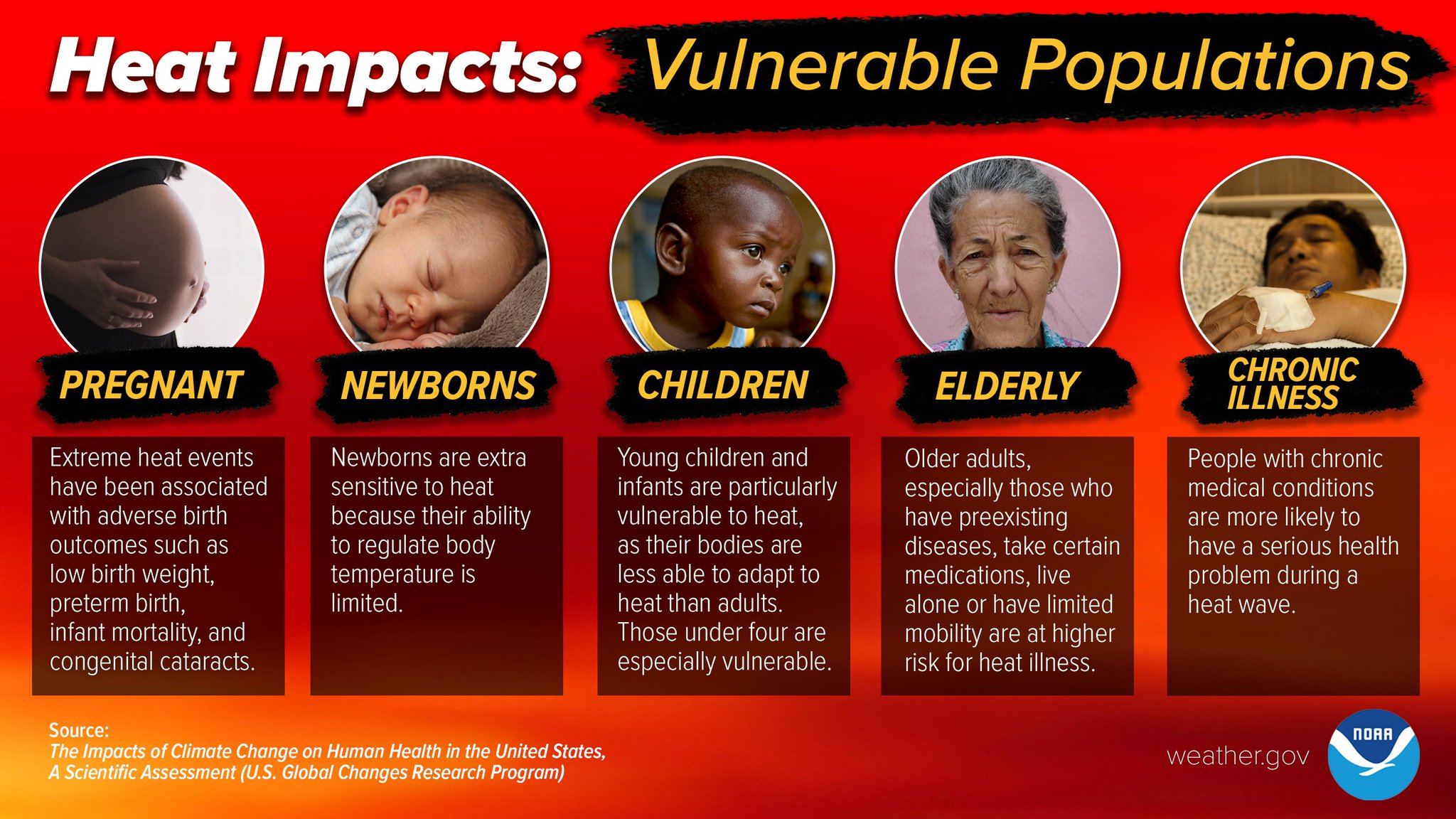 If you absolutely have to be working outside today, take breaks. Listen to your body. No man/woman is immune to a heat stroke. Listen to your body.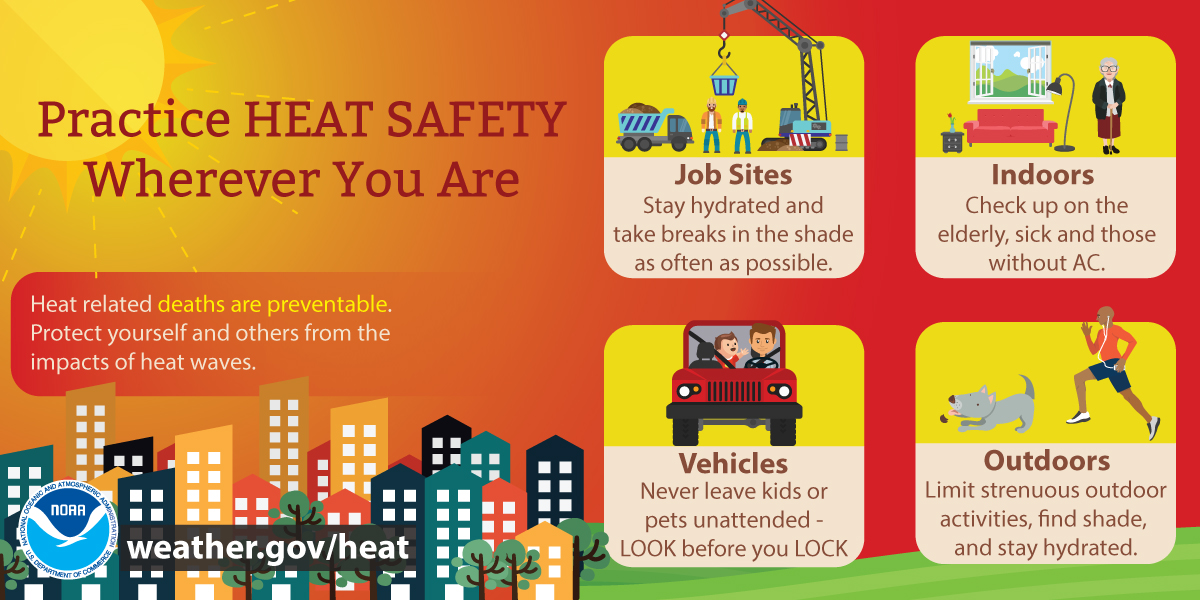 Temps in the upper 90's/low 100's (!!) combined with dewpoints in the low 70's and potentially deadly heat is what you get.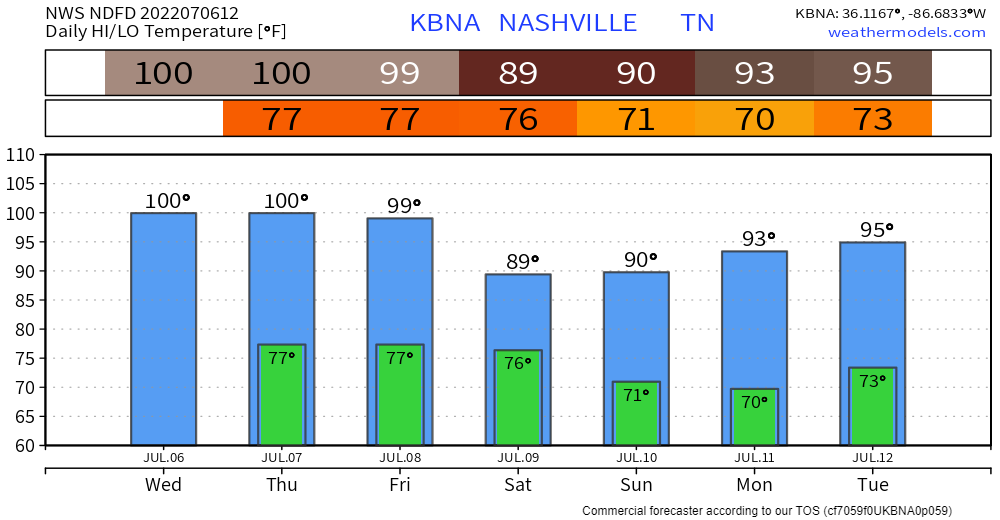 Dewpoints will be stuck in 'Oppressive' until Sunday.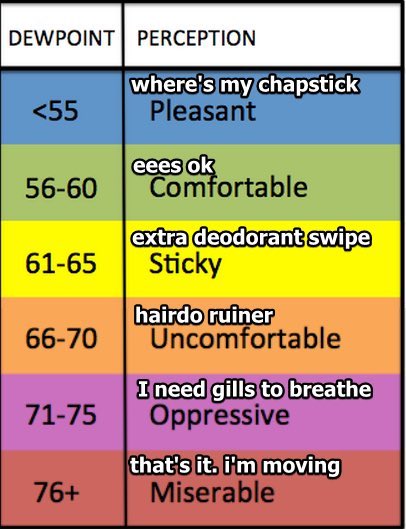 The only light at the end of the tunnel is that the Wattery is still going on, hopefully cooling us down.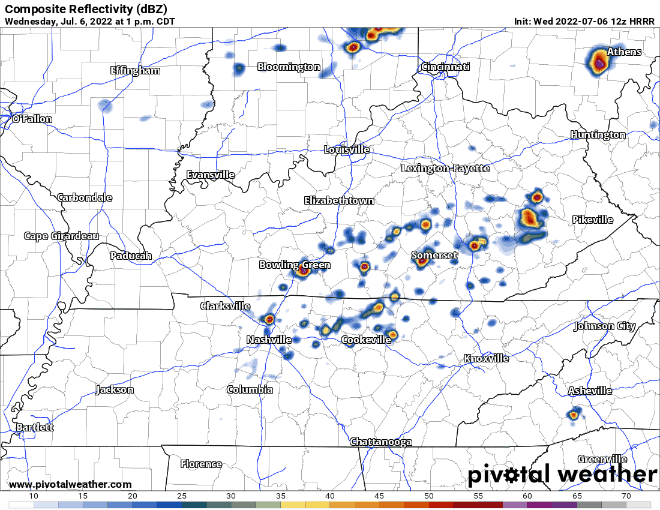 The HRRR model shows few pop-ups this afternoon, with the better chance coming after sunset. Lightning and gusty winds the concern, atmosphere is not "tornadoey".
---
The Excessive Heat Warning will be on-going tomorrow. As temps try their best to hit the 100° mark again, with dewpoints staying 'Oppressive.' Only difference between tomorrow and today, tomorrow carries a bit more of a severe weather threat. Stuck between a rock and a hard place.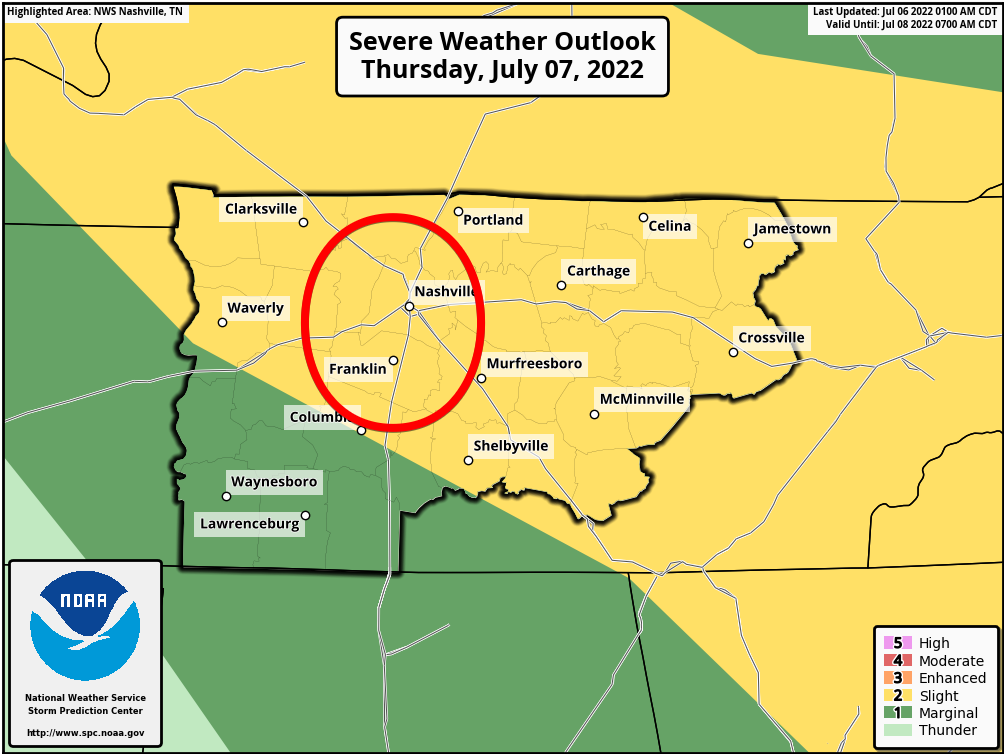 Storm Prediction Center has outlooked both counties in a 15% chance of damaging winds within 25 miles. We are excluded from both any hail or tornado probabilities.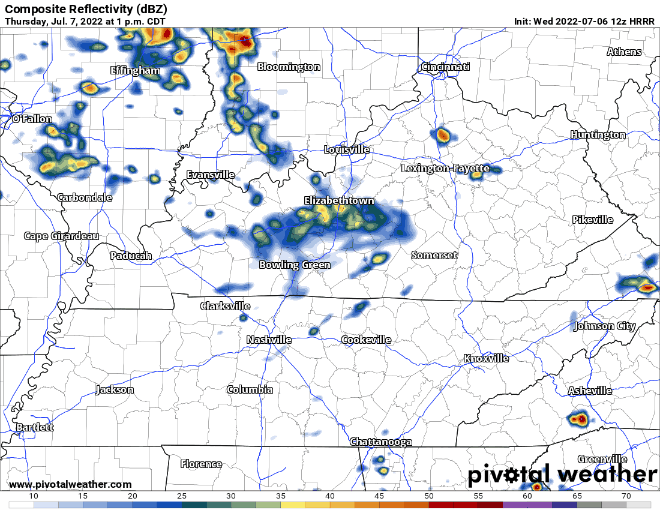 HRRR model shows your typical Wattery-type afternoon storms, then a line of storms that falls apart upon arrival sometime in the evening. Looks like the main concern tomorrow are downbursts, which is a whole bunch of wind and water coming down. It can cause damage similar to an EF-0/1 tornado. Unlikely, but the chance is there.
---
If two days in a row wasn't enough, Friday we yet again have the honor of being under an Excessive Heat Warning and being outlooked for severe weather (5% probabilities for Friday). Looks like the culprit will be a line of storms ETA sometime in the afternoon, but this will probably change between now and then.
Saturday and Sunday we finally get a break from the dangerous heat and severe weather chances. By Saturday, we will have 19 straight days of reaching 90°. I don't think any of us would mind if that streak ended, and it looks like it may either day.
Quick References:
Weather changes constantly.
Follow @NashSevereWx on Twitter for any changes to this forecast.
We are 100% community supported. No ads. No subscription fees. Keep it free for everyone.