It's going to be downright hot. No other way to put it.
Take it easy if you have to be outside today. This heat will overwhelm you faster than you think, no matter how well you think you can handle it, similar to your crazy ex.
Y'all know how hot it is when you first get into your car after it's been sitting in the sun. It gets just as hot right after you turn off your car and shut the door. Avoid a tragedy, always check the back seat. Just 3 days ago, a 1 year old in North Carolina was the 9th victim this year.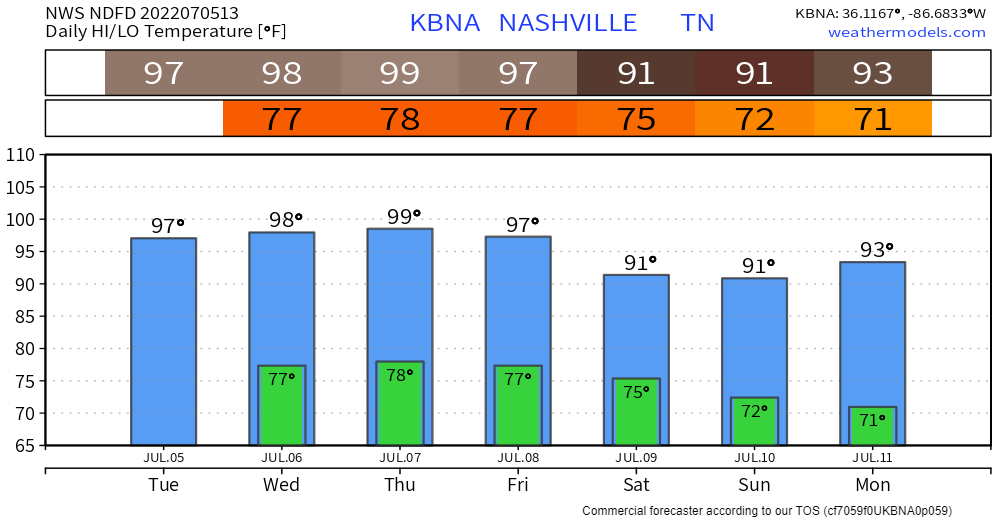 Upper 90's + Dewpoints in the Oppressive Category…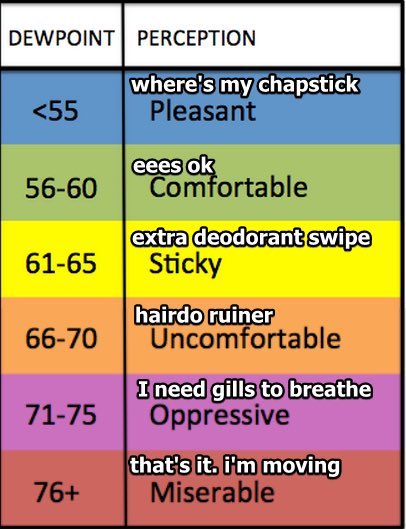 …will lead to heat index values of 105-110°+. All week. This was the reason for the Heat Advisory today thru Friday.
Heat index today looks to max out around 110° in the shade.
The Wattery will be our only source of any relief (other than you packing the bags and hopping on the first flight to somewhere cooler).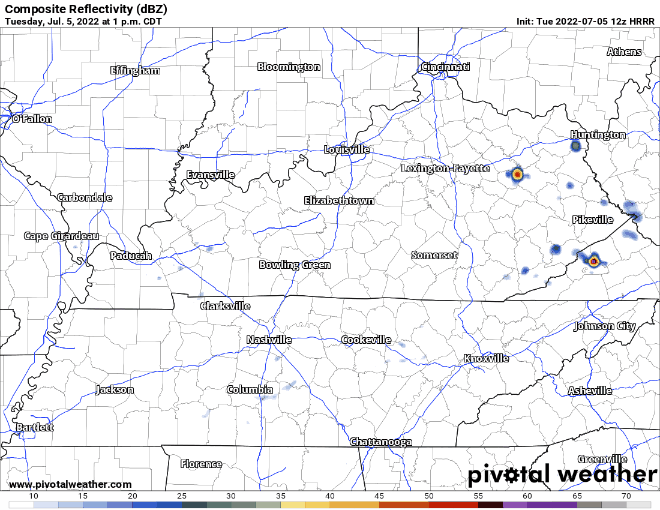 The HRRR model thinks the coverage of rain/storms will be similar to yesterday, fairly isolated. Not a good ETA for any of these storms, they pop-up quick and collapse just as fast. Anyone of these storms could pack a lot of lightning and drop an inch or two of rain very quick. No severe weather is expected.
Wednesday will be a repeat of Tuesday. Maybe a tad hotter.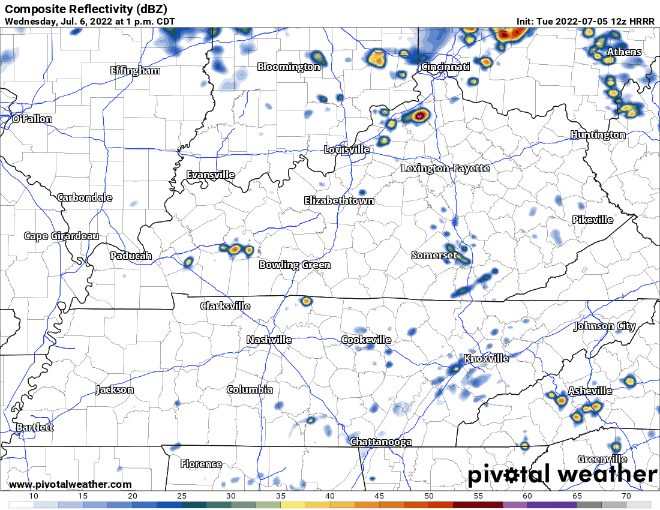 More isolated showers/lightningstorms. SPC outlooked us for a 5% chance of damaging wind and hail threat. I think it's pretty unlikely, but the threat is there.
Thursday and Friday more of the same. Stupid hot, hoping to be a lucky winner of the Wattery, but probably will just being stuck drenched in sweat.
Saturday the ridge that's to blame for this heat finally decides to leave. Maybe it's because Nashville is too crowded (it is), who knows. But it'll help the temps to stay in the low 90's, which is better than the upper 90's I suppose. Looks like rain chances will exist throughout the weekend.
Quick References:
Weather changes constantly.
Follow @NashSevereWx on Twitter for any changes to this forecast.
We are 100% community supported. No ads. No subscription fees. Keep it free for everyone.