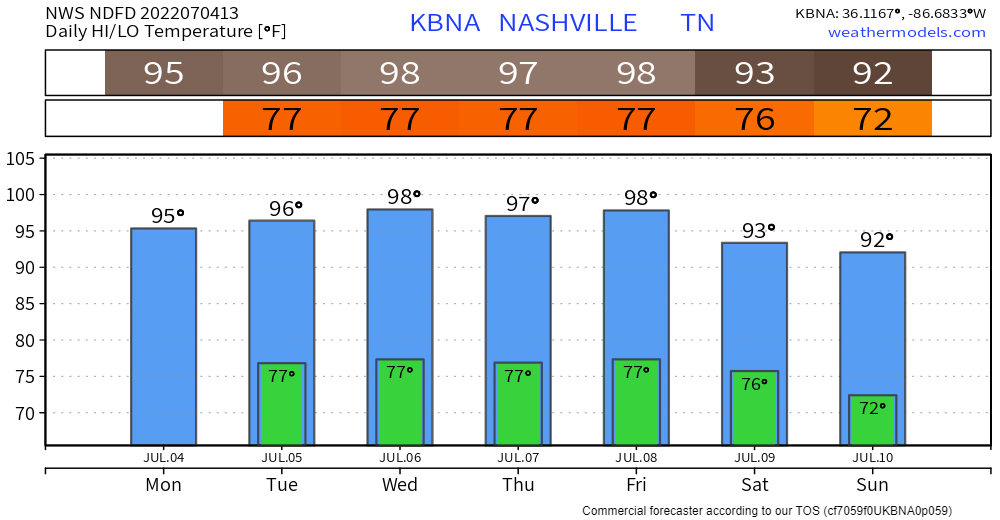 Besides probably sweating a lot, the 4th looks pretty good. Temps in the mid/upper 90's, paired with dewpoints hovering around the 70° mark, will lead to heat index in the 100-105° range, which is cooler than the rest of this week will be…I might just stay inside and watch Joey Chestnut eat more hot dogs in 10 minutes than I ever have.
Compared to the last two days, overall coverage of rain looks a lot less.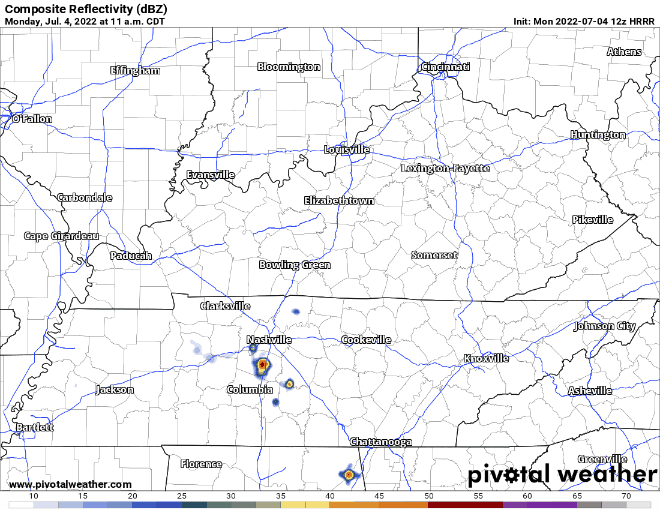 The HRRR swings a few showers/storms in around lunchtime, and then leaves us alone the rest of today. The Wattery doesn't look at weather models tho, and when/where will be completely random. If you have outdoor plans, have a place to shelter incase you hear thunder. No severe weather is expected with any of these storms today, but a storm could drop a lot of rain on you real quick.
As sunset approaches, clouds/rain should decrease in coverage, leaving us clear for fireworks. I don't have 100% confidence in this, but all signs point to probably rain-free.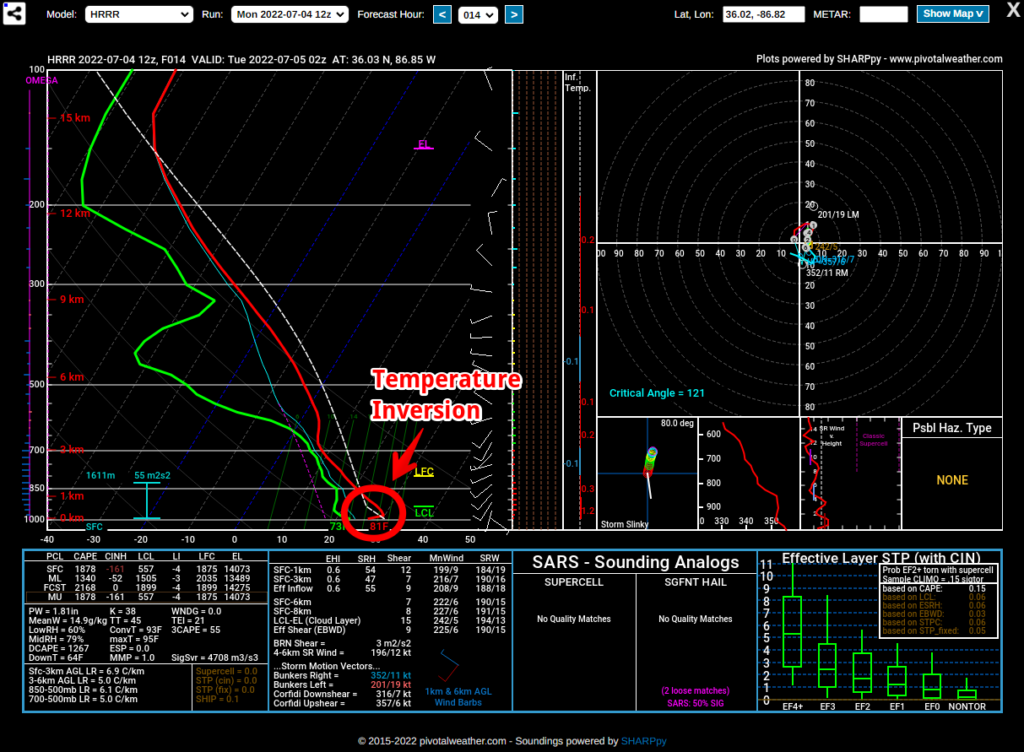 However, the H-triple R model is also sus of a sharp temperature inversion at 9pm tonight. Temperature inversions aren't uncommon, just wouldn't know it was there unless of course you are setting off a ton of fireworks, and you notice the smoke isn't going anywhere.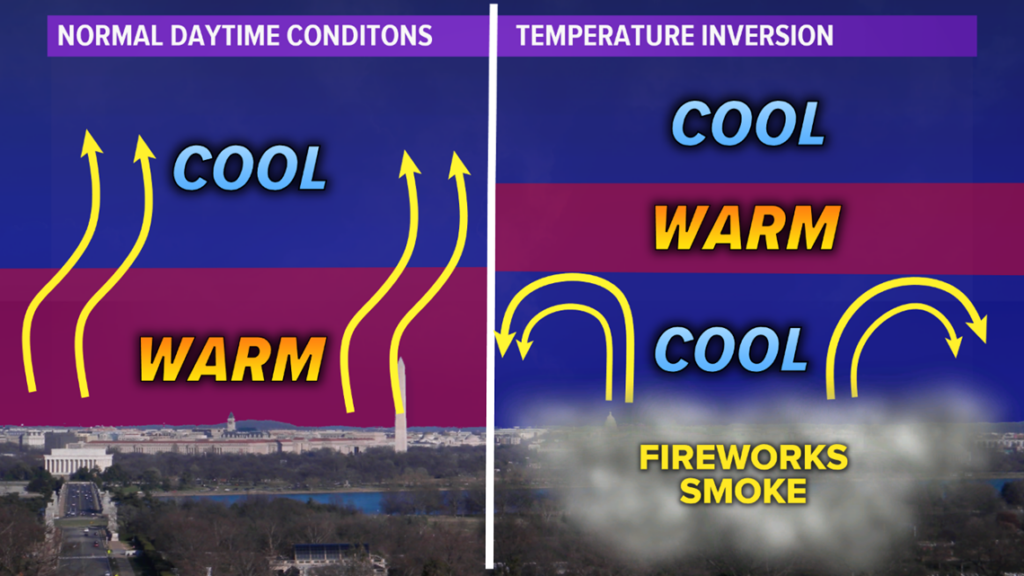 A pocket of warmer air aloft locks in that smoke at the surface. You may have noticed it at Geodis Park last night. It'll also make the fireworks louder. Maybe that's good news to you, maybe it's bad.
Most of us have struck some luck with the Wattery, but it's still pretty dry, just something to remember with shooting fireworks off.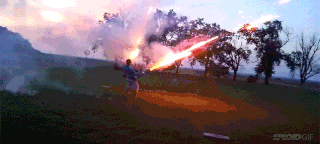 Rest of The Week
Looks not fun, unless you enjoy the heat index being 105-110+. "It is likely that heat advisories will [be] needed through Friday afternoon." says NWS Nashville. I wish I could decline this offer.
There's an upper level ridge to thank for this, but it looks like the Wattery might prevail somedays, as there's rain chances all week. Maybe some severe weather chance Wednesday, but looks unlikely. Not the best chances, but we'll be hoping for some heat relief. Welcome to the dog days.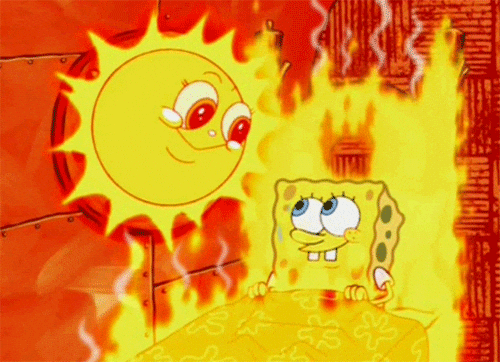 Quick References:
Weather changes constantly.
Follow @NashSevereWx on Twitter for any changes to this forecast.
We are 100% community supported. No ads. No subscription fees. Keep it free for everyone.