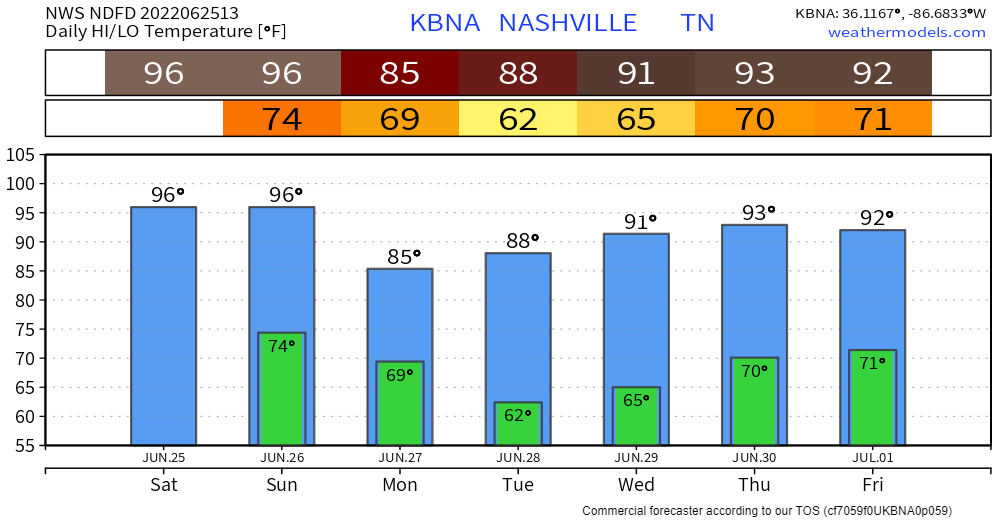 It's still hot. Dewpoints in the mid 60's will make it feel a lot closer to the 100° mark today.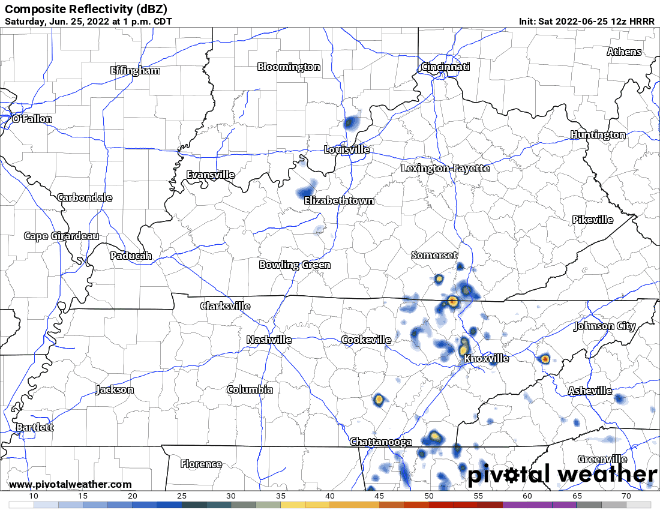 Maybe pop-up showers/lightningstorms, but HRRR (and most) models think this stays to our east, letting us roast.
Sunday is the day your grass has been crossing its fingers, or blades, for. Before the storms arrive, it'll be hot with the heat index maxing out around 104°, just below Heat Advisory criteria.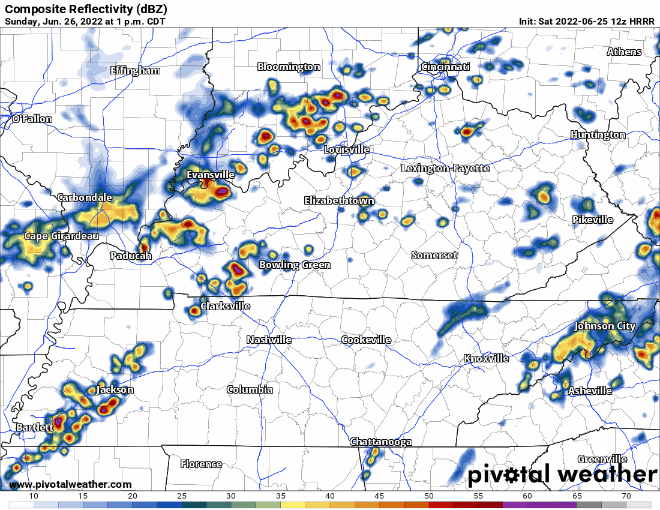 HRRR model shows ETA of rain/storms starting around 2 – 3PM. It looks like the majority of us will see some rain but cannot promise everyone will. I suppose some of these storms will contain some lightning and gusty winds, but severe weather is not expected. It looks like the rain may move out in time for a dry race at the Speedway.
NWS Nashville points out that there will be a lot of CAPE (storm fuel) and the atmosphere will be water-loaded, which could lead to some microbursts, which are no fun. Pretty much a whole lotta wind and rain coming down at once. It can lead to causing damage similar to low-end tornadoes, just all the wind is going in the same direction.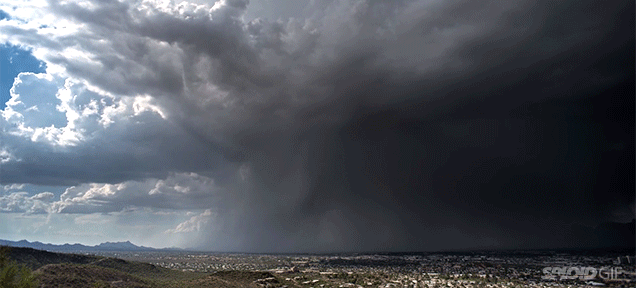 They may look cool, but the consequences are not.
Weather Prediction Center outlooked us for a 5% chance of flash flooding within 25 miles of us. If a storm decides to sit in one place for a while, or several storms train over the same area, we could see some flash flooding in the more prone spots.
---
Monday looks dry and "cooler", with temps in the mid 80's. Dewpoints down to the low 50's will make it feel real nice.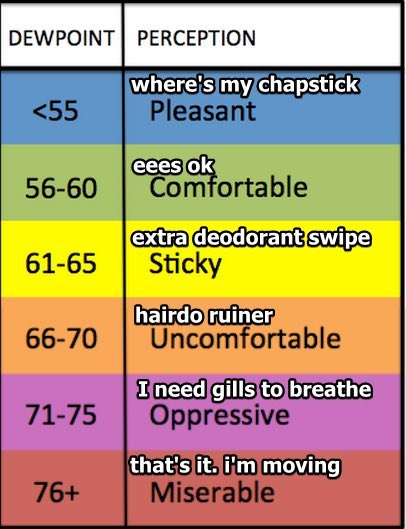 Temps and dewpoints stay in the 80's and low 50's respectively for Tuesday. After that we gradually warm up into the 90's, along with the dewps bouncing back into the 60's, gross. Next rain chance looks to be maybe Friday, too far to tell right now.
Quick References:
Weather changes constantly.
Follow @NashSevereWx on Twitter for any changes to this forecast.
We are 100% community supported. No ads. No subscription fees. Keep it free for everyone.