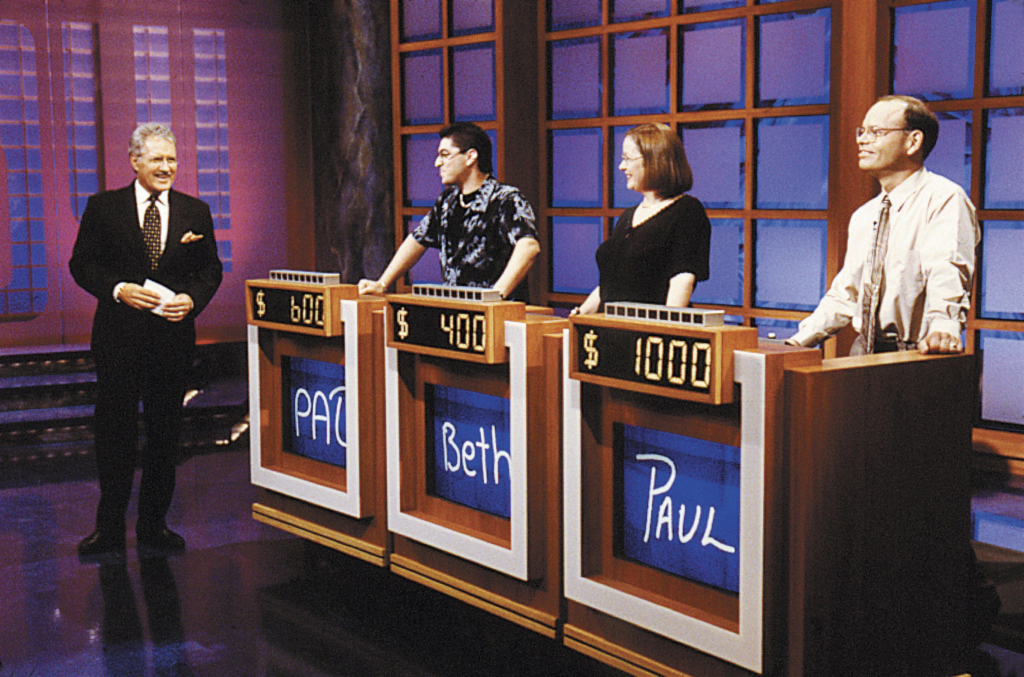 Correct.
Up to 97­° today but dewps in the upper 50's will make it feel not-so-bad, but still hot. No rain today to put the high temp in jeopardy.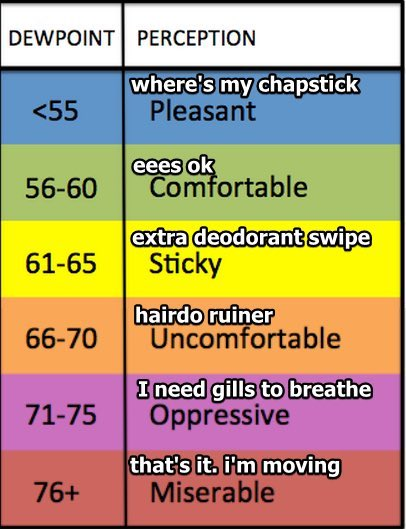 Saturday and Sunday temps will be 96-97 and dewpoints will get buffed into the mid-upper 60's, so the heat index goes back into the 100-104 range.
Rain chances both days may show us some relief.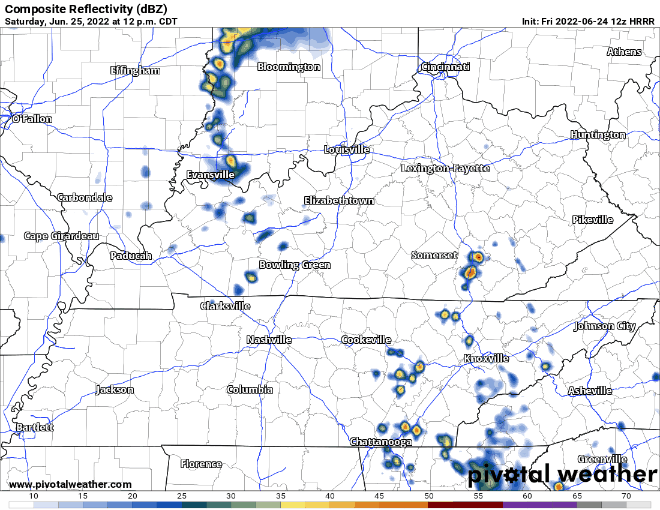 HRRR model shows showers swinging in sometime in the afternoon which would nerf the temps down to a more suitable range. Not worried about anything being severe.
Sunday is the day your dry crunchy grass has been begging for.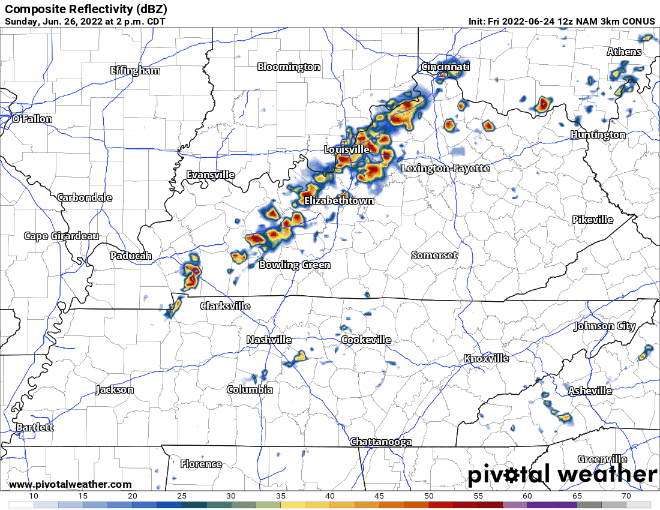 NAM3k model shows an "I-24 Special" with an ETA of 5-6PM, give or take a few hours. Not outlooked for any severe threat, but these storms will probably contain lightning and some strong winds. Not the best forecast for the car race, but still a few days out, so things may change.
Another maybe rain chance on Monday, but models hinting that the majority of it may stay to our SE. That may be our one rain chance for the week.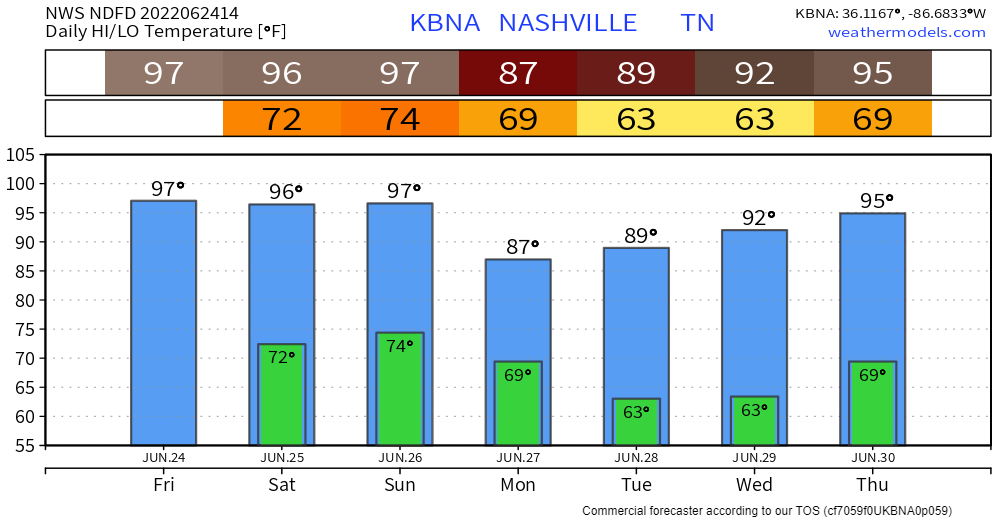 Monday and Tuesday we can rejoice as temps struggle to make it to 90°. After that, the heat turns back on.
"Low level moisture also returns in earnest with 60s/70s dewpoints forecast, so heat index values could start climbing back up towards heat advisory criteria by the end of next week." – NWS Nashville AM Forecast Discussion
It is a good reminder that summer just got started.
Quick References:
Weather changes constantly.
Follow @NashSevereWx on Twitter for any changes to this forecast.
We are 100% community supported. No ads. No subscription fees. Keep it free for everyone.