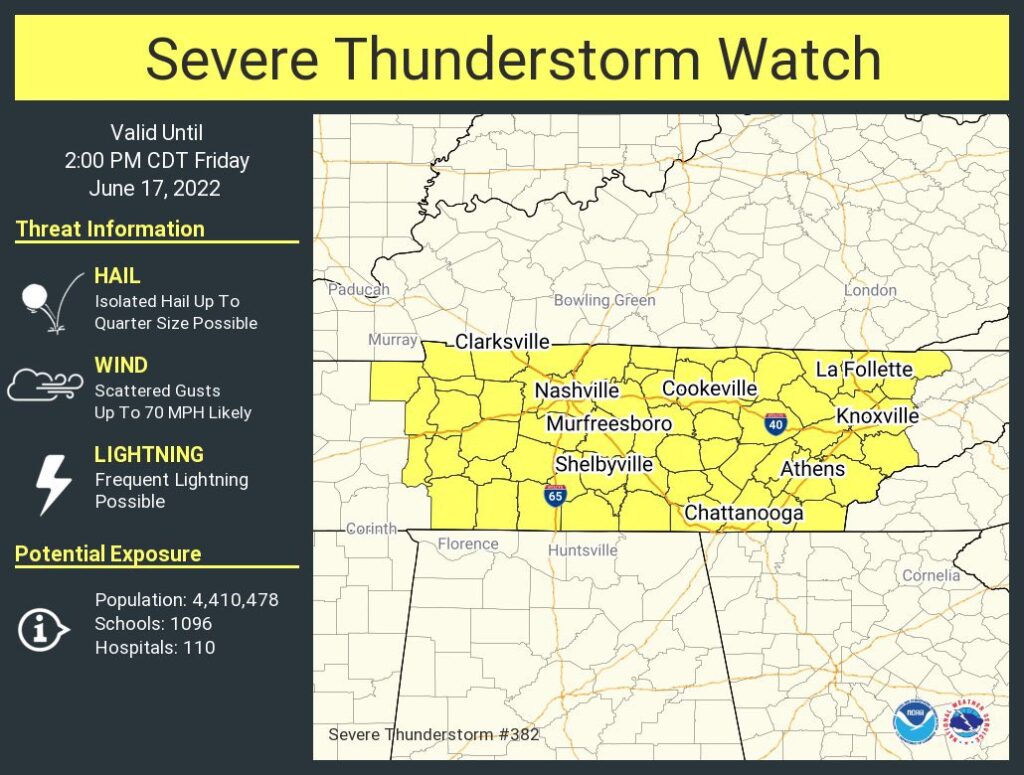 The Storm Prediction Center has issued a Severe Thunderstorm Watch until 2pm for both of our counties. SPC has outlooked our area for a 15% chance of damaging straight-line winds and a 5% chance of severe hail. We are not outlooked for any tornado threat.
There is a bit of uncertainity if this line of storms makes it.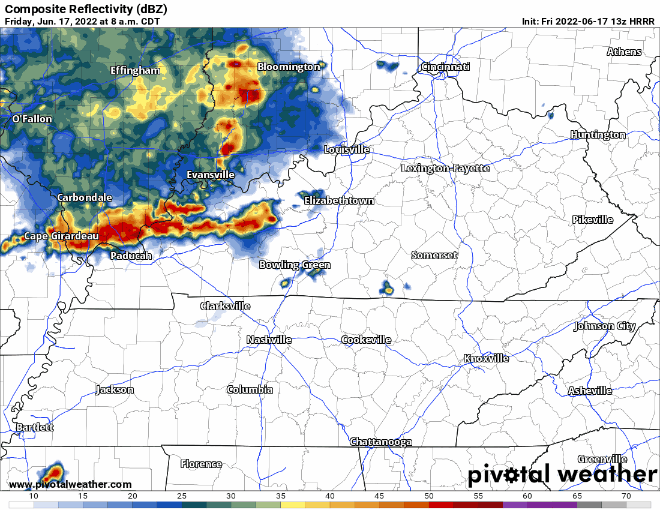 The latest HRRR model thinks the line mostly falls apart before it reaches us. Maybe just some showers. This line may not fall apart, SPC has enough confidence it won't that they issued the Severe T-Storm Watch. I think a rough ETA if the line does make it would be 11am – noon. If it does reach us, we could expect wind gusts of 60-70mph and maybe some hail. We are not expecting any tornadoes, due to very very weak shear.
Sort of a double-edged sword with this situation, if the line does reaches us, we could be dealing with severe weather, less brutal temps though. If the line does not reach us, then we'll be dealing with a lot more heat and humidity today. Today could also be the last day we see rain for a while. We'll keep you updated on the status of the line on Twitter all day.
---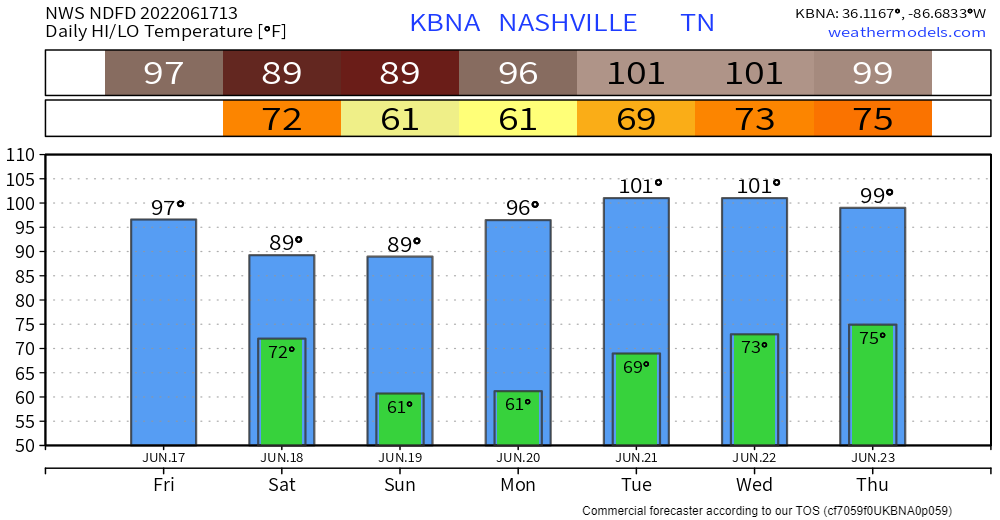 Before the line (maybe) gets here today, temps will still be hot. Max heat index forecasted of 103° today, again, pretty dependent on if the line of storms makes it here.
We get a nice break this weekend. Saturday and Sunday struggling to make it to 90°. Dewpoints Saturday in the 60's then dipping all the way into the 40's (!!!) for Sunday. Muchhhhh needed relief.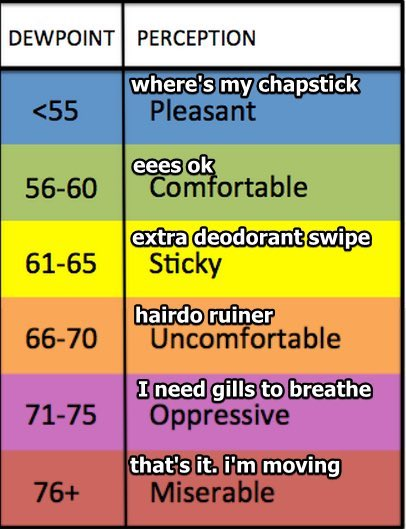 Monday and Tuesday the dewps go back to the 50's, which would be quite managable if we weren't talking about temps around 100°. Wednesday and Thursday back into the 60's.
Possibly three straight days (Tues-Thurs) of breaking into the triple digits will feel hot no matter what, feelin' like Nashvegas. No real chance of rain for a while…not currently in any sort of drought but we could slowly be making our way towards one.
Quick References:
Weather changes constantly.
Follow @NashSevereWx on Twitter for any changes to this forecast.
We are 100% community supported. No ads. No subscription fees. Keep it free for everyone.