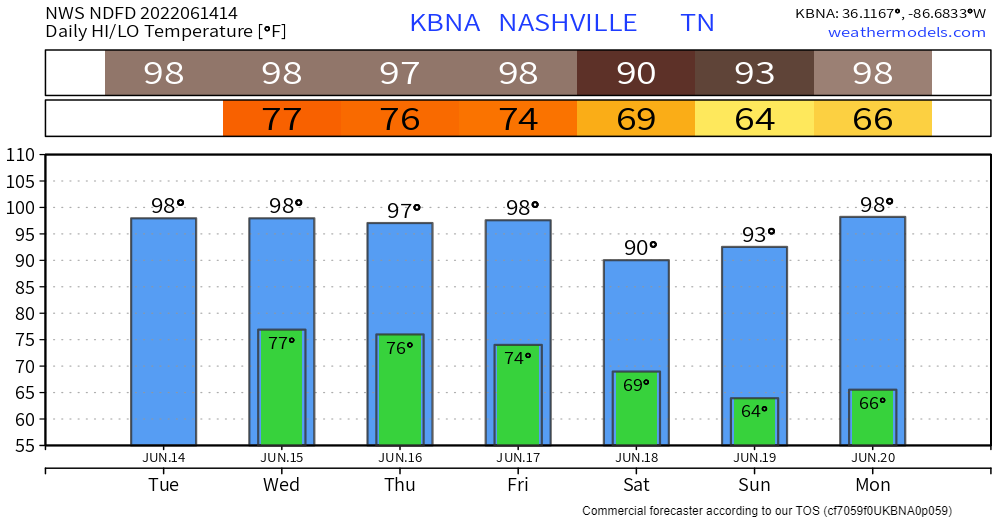 This brutal heat is continuing to be a total vibe killer.
High of 98° (which would break the daily high record by 2°) combined with a dewpoint of 72-73° will be lead a heat index of 106-108 (in the shade). For that reason, NWS Nashville has issued another Heat Advisory for us today from 11AM – 7PM. Wednesday will have nearly the same temp/dewps combo, so they went ahead and issued another Heat Advisory for us tomorrow.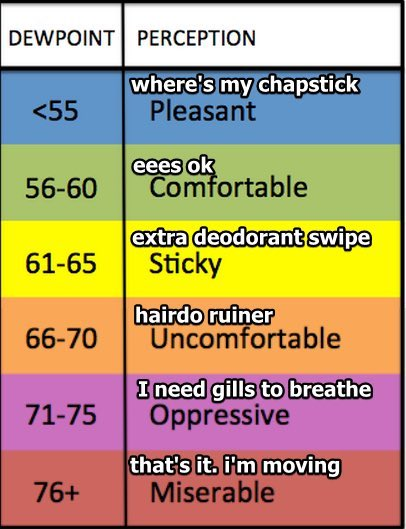 Maybe a glimmer of hope, dewpoint will be 'Oppressive' today and tomorrow. Then, slowly drop throughout the rest of the week, into the 60's Thursday and Friday, then into the 50's(!!!) by the weekend. Time to experience this "dry heat" Las Vegas always talks about.
Chances of any relief from rain looks realllll slim. HRRR model shows us dry today but tries to sneak a shower in here tomorrow. I have my doubts that happens, but we can still hope. Rain chances slowly increase all week. IF, big if, a shower does pop up, it could pulse real quick and become strong, before it pulses right back down.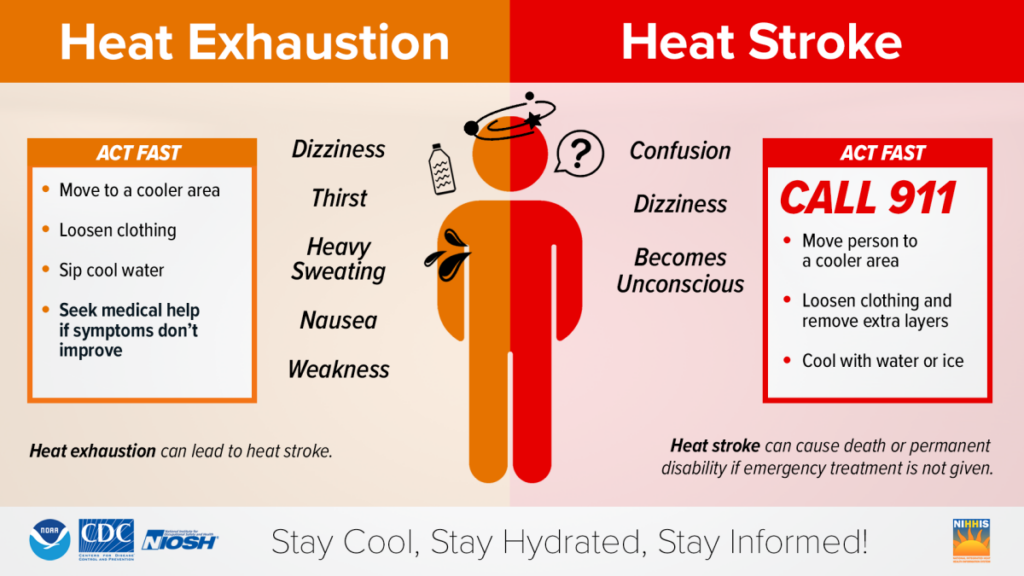 There were five heat related injuries in Nashville yesterday. Let's shoot for zero today. This heat is nothing to play around with. Listen to your body. We are not acclimated to this heat. Take breaks. Drink water. Look out for the more vulnerable, children, elderly, and the homeless.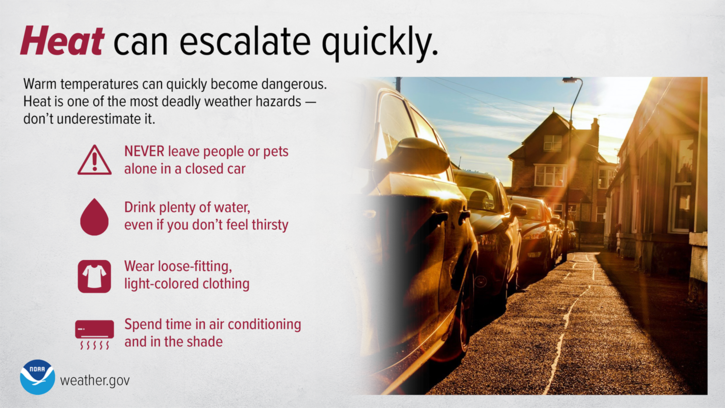 Quick References:
Weather changes constantly.
Follow @NashSevereWx on Twitter for any changes to this forecast.
We are 100% community supported. No ads. No subscription fees. Keep it free for everyone.