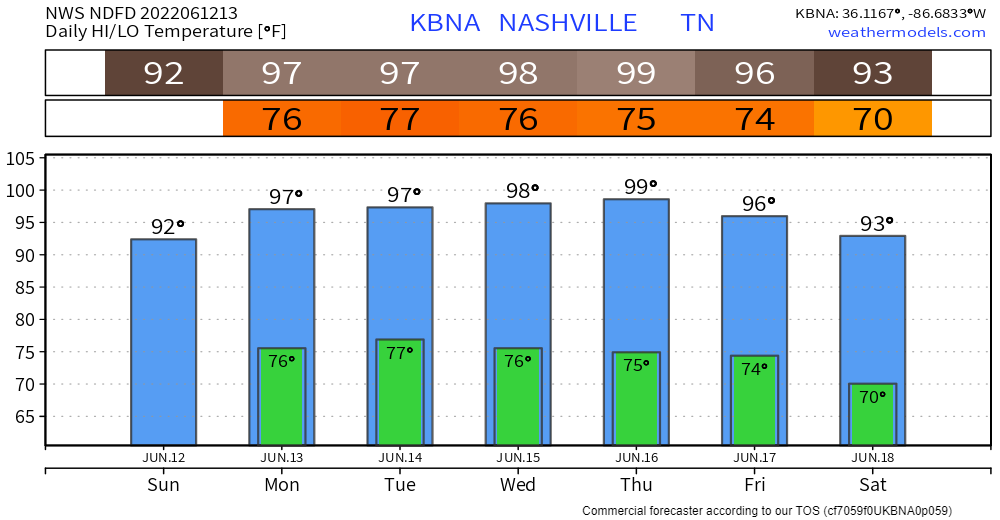 SPC (Storm Prediction Center) has outlooked us for a 5% chance for damaging wind and hail threat for today. Reason being, there is currently a cluster of storms in Nebraska. SPC thinks this cluster may end up being an "I-24 Special" due to our atmosphere having a whole lot of CAPE (storm fuel). None of the models really have a good handle on this. The HRRR and NAM3k model think nothing, the Euro and a couple others think something. If I had to bet, I'd bet more on nothing, but I don't bet. We'll be watching it all day and tweeting if it does materialize.
---
There is no question about the heat.
"Again, any way you slice it, it is going to be dangerously hot and humid through most of this upcoming week."

– NWS Nashville Forecast Discussion
Temps will be flirting with the 100 degree mark all week long. NWS Nashville is sus if we'll actually break the 3,626 day streak (as of today) of not hitting the century mark due to all the green vegetation we have. Science.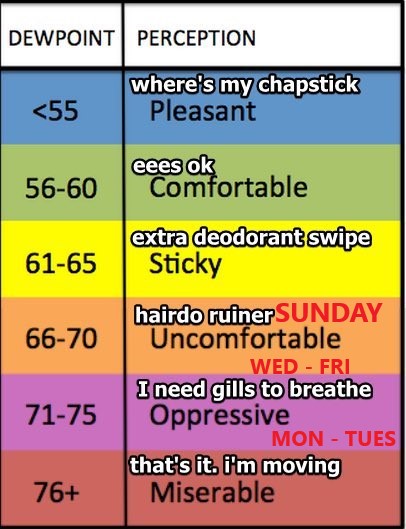 Dewpoints will be Uncomfortable – Oppressive all week. Monday takes the cake, forecast dewpoints will be exceptionally high. 72° by 7 AM, 74° thru the day, and 76° around sundown. 70°+ dewpoints are not unprecedented for us but they are rare. We are not acclimated to them, which will make the impacts worse to all exposed.
Combine that with 97° (which would tie the daily record high), and you get a heat index of 109°. That's in the shade, in the sun will feel even worse. NWSNashville has went ahead and issued a Heat Advisory for 11 am – 7 pm on Monday due to the heat index being forecasted 105-110°.
Tuesday will be similar to Monday. Wednesday and Thursday may be a bit less brutal due to dewpoints dropping into the upper 60's, but when it's this hot, you won't really be able to tell the difference.
Only a 10-20% chance of a popup shower/storm everyday. Better chance Wednesday and Thursday, I still wouldn't count on it, but one can only hope.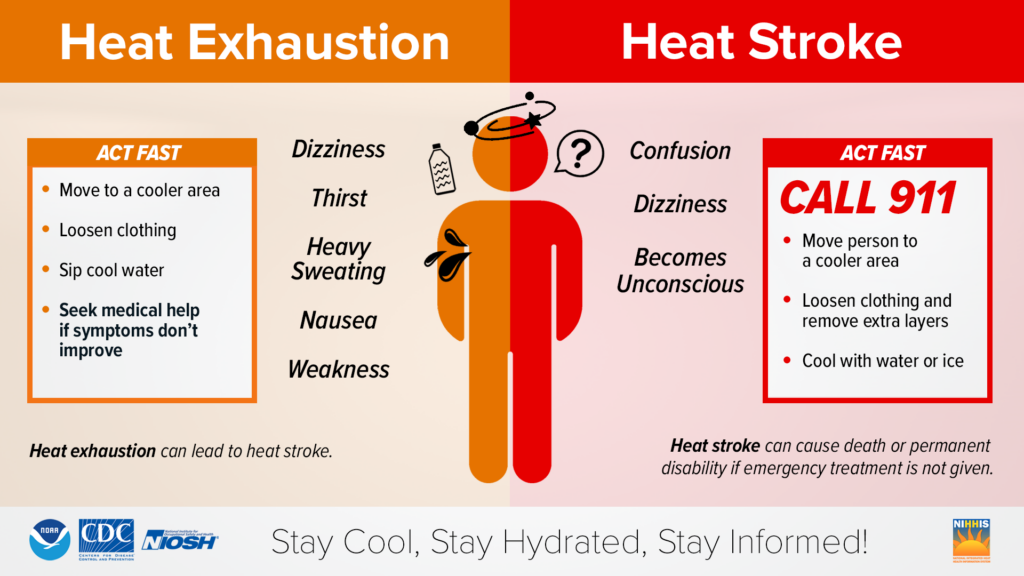 Now is the time to prepare for this week. It's been a while since we've had this sort of heat for an extended amount of time. Check in on the most vulnerable, elderly and children. Limit time outdoors during the hottest hours of the day. Drink plenty of water. No one is invincible to heat stroke. It can happen to anyone. And always, check the back seat.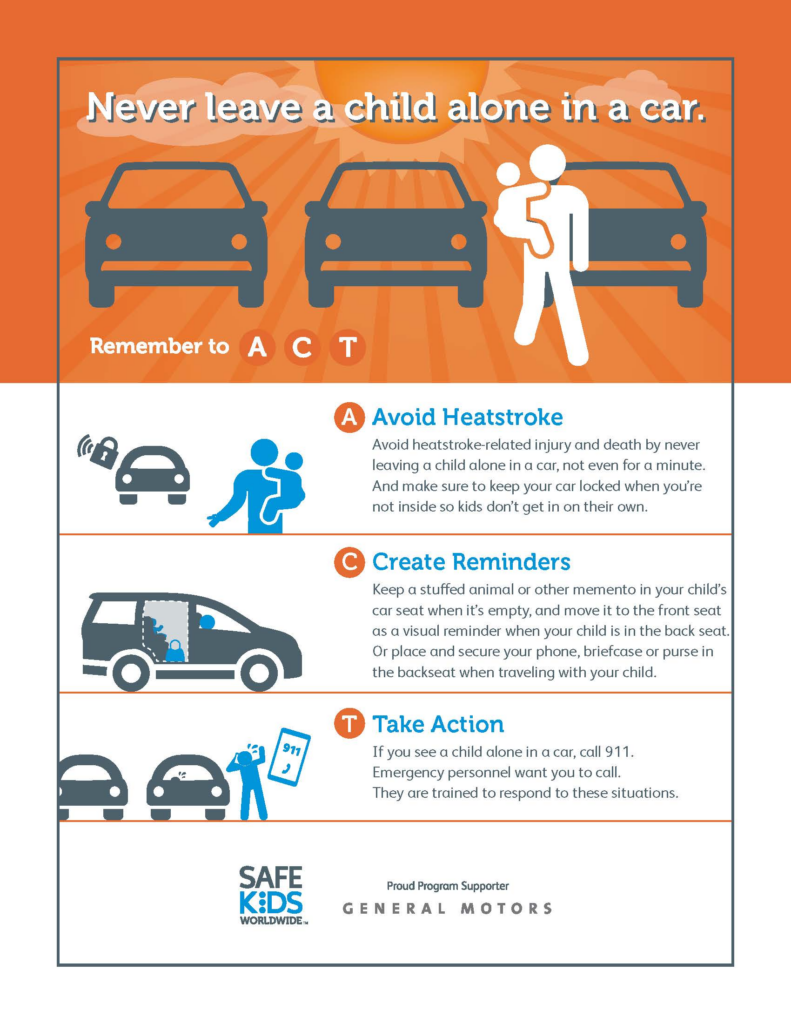 Quick References:
Weather changes constantly.
Follow @NashSevereWx on Twitter for any changes to this forecast.
We are 100% community supported. No ads. No subscription fees. Keep it free for everyone.