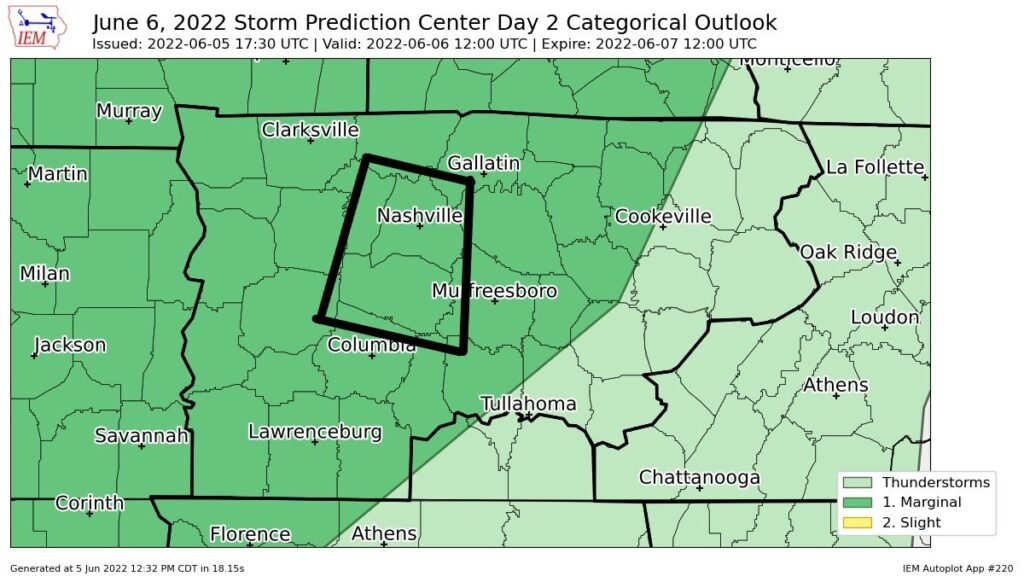 After the lunchtime update from the Storm Prediction Center, we are now outlooked for Monday (tomorrow). Specifically, a 5% chance of a damaging wind event and a 2% chance of a tornado within 25 miles.
No need to panic. I was driving when I saw the update, my heartrate did not increase. Maybe it was because I was too busy dodging the potholes on I-40, but I digress.
According to the HRRR model, this may be a two rounder.
ROUND ONE (not in Mortal Kombat tone cause it's not that scary)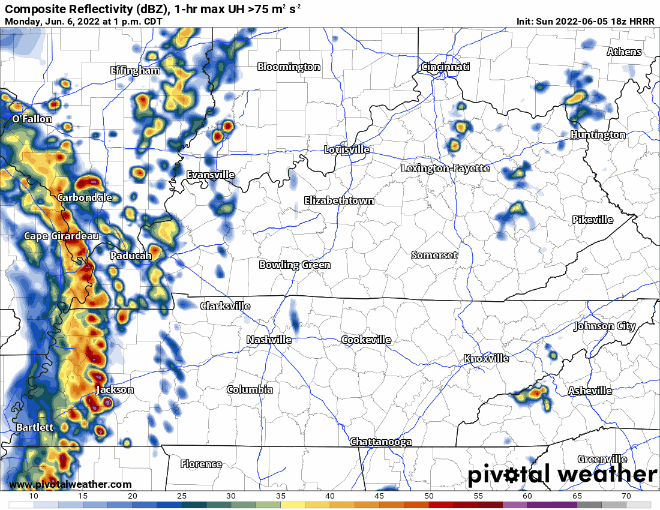 Round One would be in the form of a dying MCS (mesoscale convective system) that rekindles* on approach. Current ETA looks like 3 – 4pm, give/take an hour or so. Our atmosphere will have enough CAPE to support storms, butttttt the shear is weaksauce. Main concern is damaging straight-line winds, but can't totally rule out a quick spin-up tornado. *Worth noting, another model has the line dying and no rekindling = puny showers on arrival. We'll keep ya posted.
ROUND TWO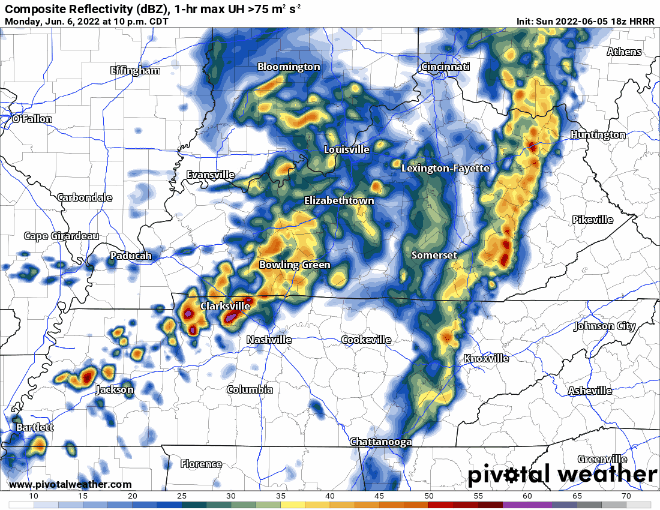 Round Two arrives in the form of another line. This round we'll have the classic low CAPE, moderately good shear set up. The main concern is damaging winds. Due to "good" shear, can't rule out a tornado. ETA looks after-dark, have a way to wake up if a warning does get issued.
On and off heavy rain looks to stick around all night, lasting into Tuesday morning. Not outlooked for any flash flooding threat, but if these storms train over the same area for a few hours, places prone to flash flooding may see some.
Quick References:
Weather changes constantly.
Follow @NashSevereWx on Twitter for any changes to this forecast.
We are 100% community supported. No ads. No subscription fees. Keep it free for everyone.