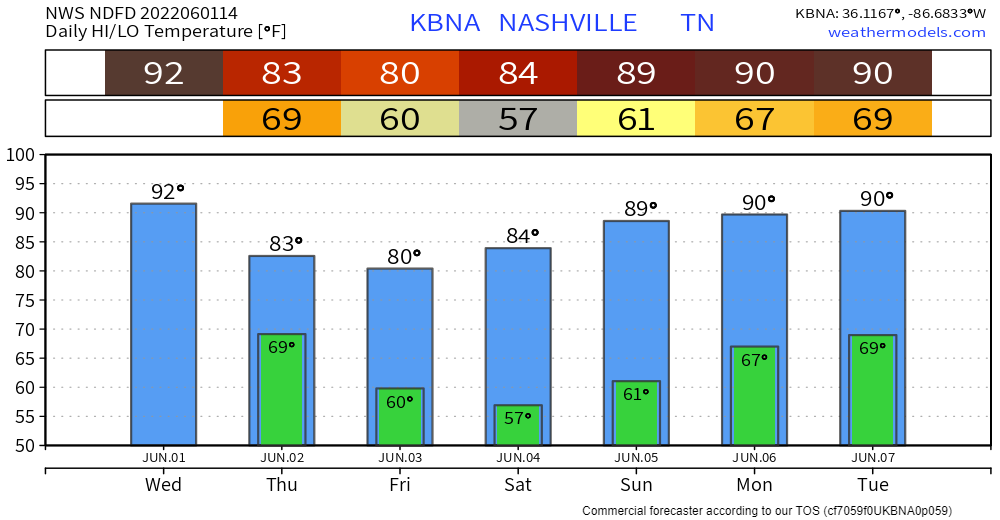 Today is the first day of meteorological summer. Whether you choose to think it is the first day of summer, or tend to side with the sun, moon, and stars, and wait until June 21 is entirely up to you. Maybe summer is just a mindset.
Regardless, today is gonna be a hot one.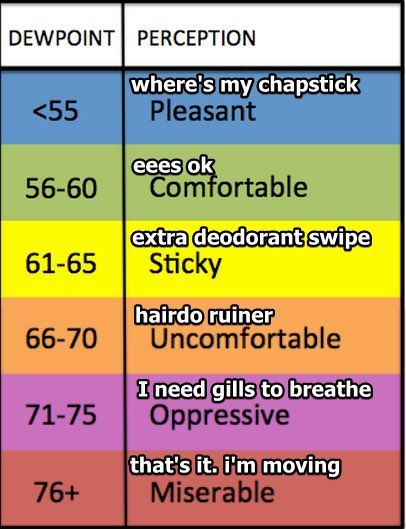 Dewps in the 'Uncomfy' range today. Beware of pit stains.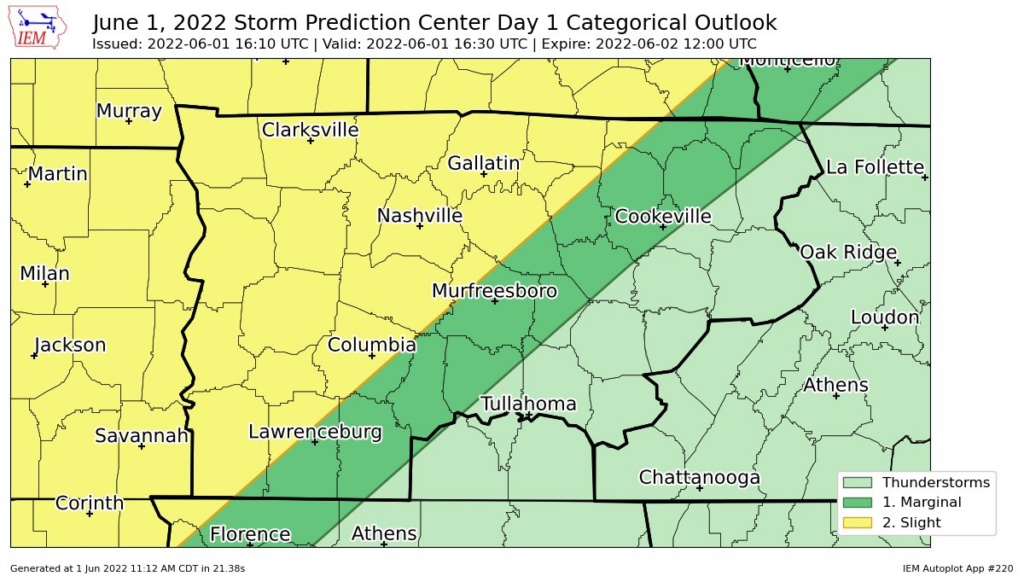 The Storm Prediction Center has outlooked both of our counties today. Specifically, a 15% chance of damaging winds and 5% chance of hail. We are not outlooked for any tornado chances, thanks to very, very little directional shear.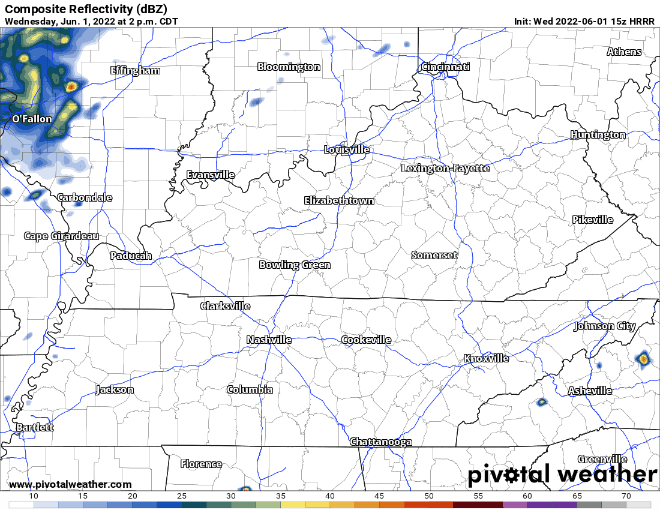 There could be some popup showers/lightningstorms this afternoon. The focus for severe storms is on the cluster of storms that stretches through Memphis to Clarksville. As of right now, models have been fairly consistent with this missing us. Nothing is perfect, and models certainty are not either. They are to be used as guidance, not gospel. They bring us information, not answers. IF these storms were to impact us, a rough ETA would be late evening.
This particular model updates hourly, so we'll get several more guesses of what will happen this afternoon/evening. These new updates will likely be posted to our Twitter, stay informed.
---
For Thursday, the Storm Prediction Center has maintained our 5% chance of damaging winds within 25 miles. We are excluded from any hail or tornado probabilities.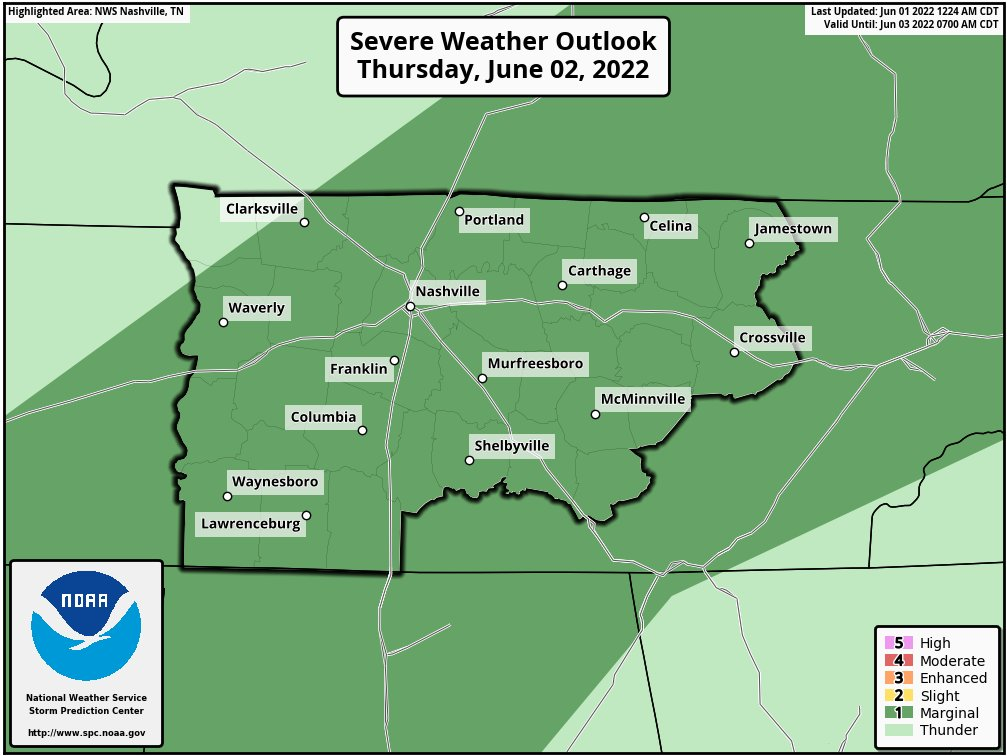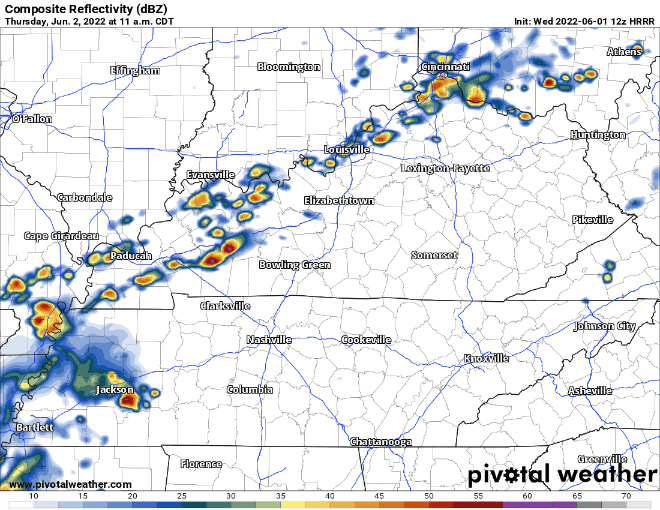 This current run of the model shows the majority of us staying dry tomorrow. Mother Nature does not particularly care what the H-triple R model thinks and she does as she wishes. We are the non-voluntary players of whack-a-mole, in which we have become the moles. Lightningstorms are possible at any given time tomorrow afternoon and evening.
These storms may contain damaging winds and if they stick around for long enough, may prohibit ball practices/games.
---
On Friday we are rewarded with dry weather, high temps barley making it to 80 degrees, and dewpoints back in the 'Pleasant' range.
Hurricane Season
June 1st is the official start of Hurricane Season. Although here in Nashville, we will never get hit by a hurricane, we can see the remnants of some tropical systems.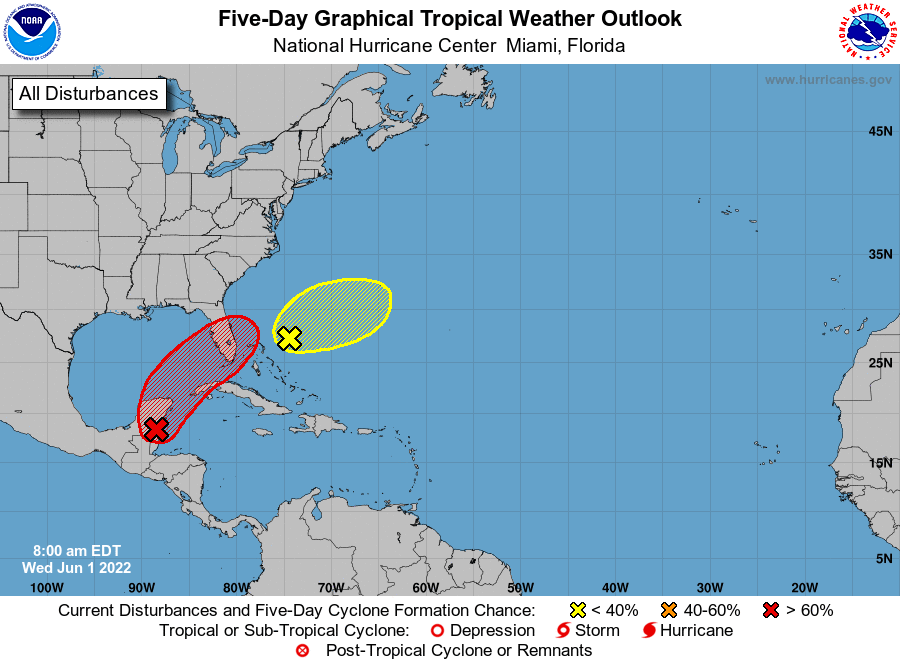 Invest 91L is near the Yucatan Peninsula and is expected to become Alex, the first named tropical storm of the Atlantic hurricane season.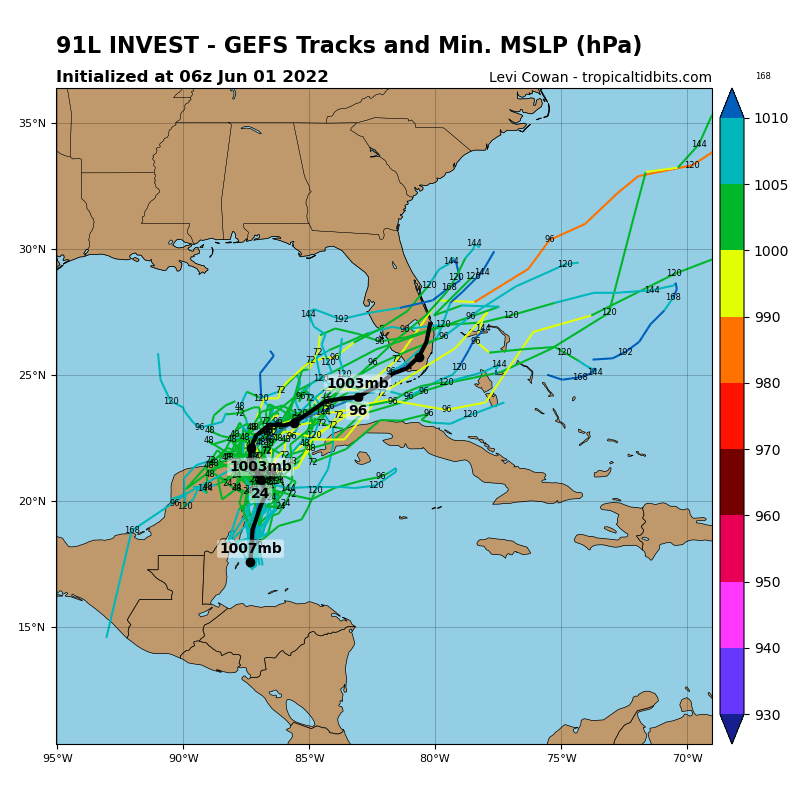 Models believe this system will stay far away from us and bring us no harm. If you know anyone in South Florida, you may want to give them a heads up.
Quick References:
Weather changes constantly.
Follow @NashSevereWx on Twitter for any changes to this forecast.
Live coverage during tornado and severe thunderstorm warnings:
Look good.
Support the mission.
We are 100% community supported. No ads. No subscription fees. Keep it free for everyone.