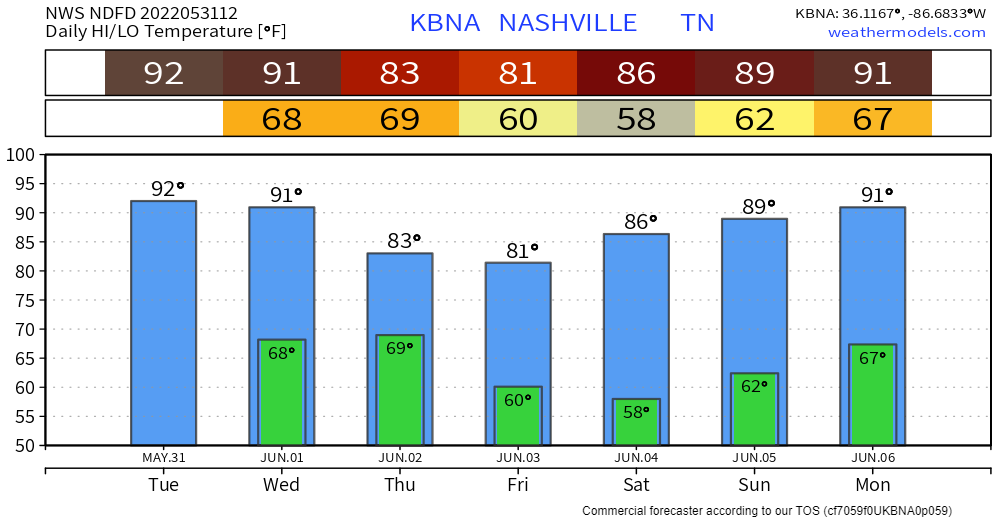 Last day of May brings us pretty typical weather for the time of year, hot and humid. No pop-up chances today.
Dewpoints in the 'Sticky' range today, creeping up to 'Uncomfortable' for Wednesday and Thursday.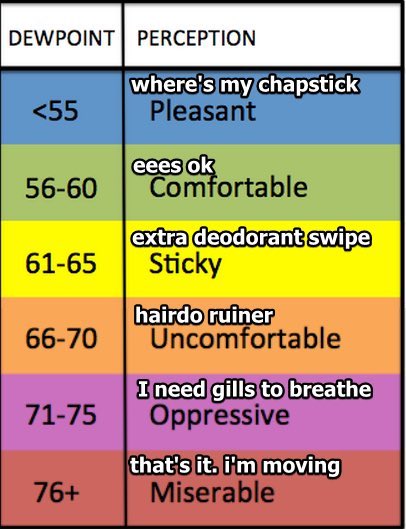 With the increase in dewpoints on Wednesday, precip chances creep up a bit. Most of us will stay dry, with the majority of the activity to our NW.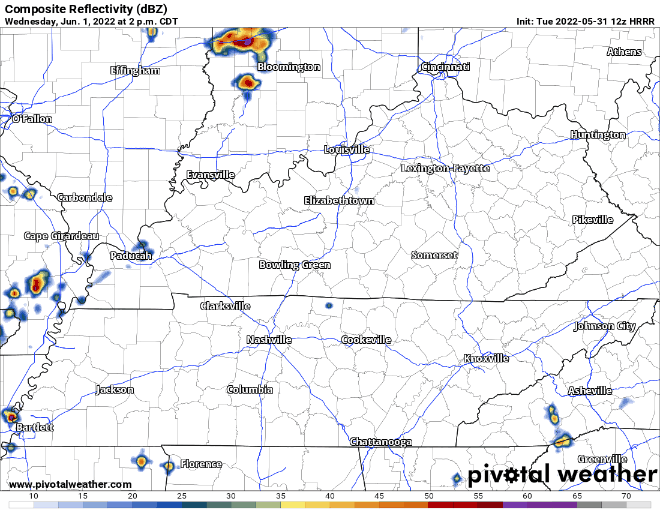 For Thursday, we have been outlooked by the Storm Prediction Center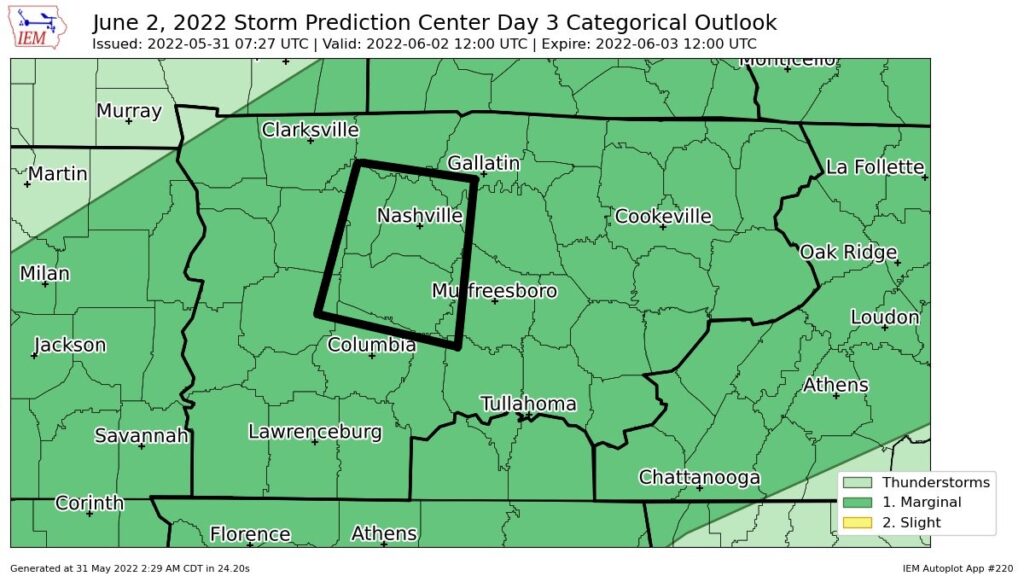 "Scattered thunderstorms are forecast to develop on the leading edge of outflow over the southern Great Plains and near the front farther northeast over the TN/KY/WV area. Although deep-layer shear will remain modest, strong to occasionally severe multicell in several clusters will probably yield localized wind-damage potential with the stronger cores. This activity will likely weaken by the early evening."

– SPC Forecast Discussion
In more simpler terms, lightningstorms will form, there will be a TON of storm fuel, but very little shear. Storms need shear to maintain their updrafts. These storms will throw a fit like a five-year old, they'll get real mad, but they can't throw a fit for too long before they get tired. While these storms throw a fit, damaging wind and hail will be possible. No tornado concerns. Here it is visualized: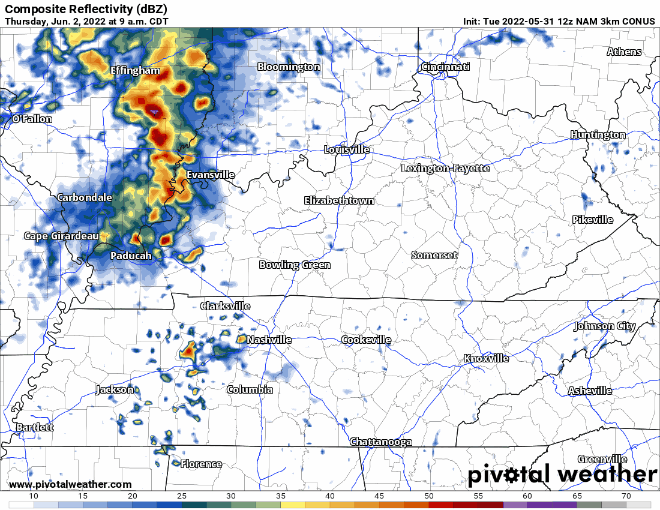 As these storms pop-up, they'll turn into clusters. Most everyone will see rain, only some will see lightningstorms. We'll be watching.
Quick References:
Weather changes constantly.
Follow @NashSevereWx on Twitter for any changes to this forecast.
Live coverage during tornado and severe thunderstorm warnings:
Look good.
Support the mission.
We are 100% community supported. No ads. No subscription fees. Keep it free for everyone.