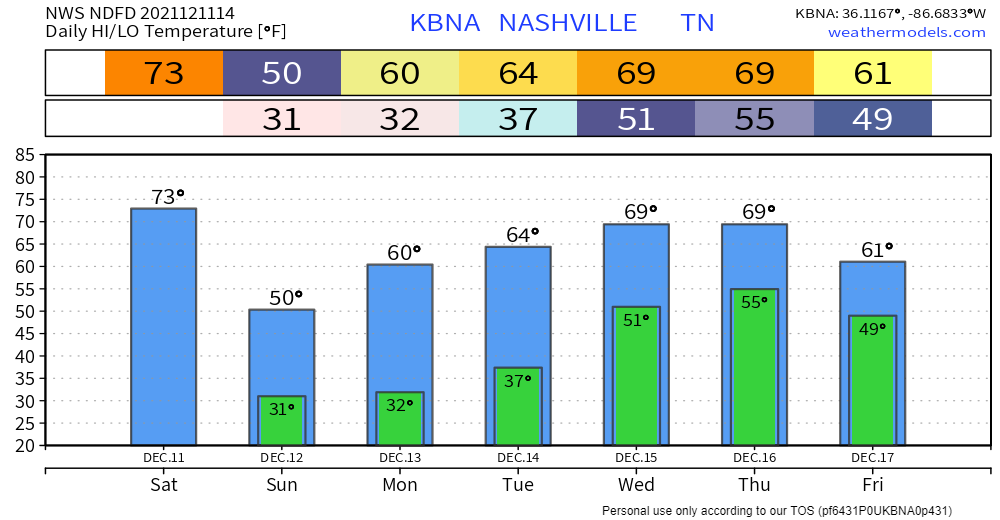 We are all done with rain and severe weather. If you are waking up to any damage, tweet a picture of it with the location using #tspotter. Storm surveys will be conducted again today to determine where we had tornadoes vs. where we had straight line wind damage. We will tweet updates as that information comes in.
Editor's Note: thank you for all the kind words and support last night. It hit us all in the feels. We hope you're all OK and you got through this OK.
Temperatures will drop throughout the day, aided by a stout NW wind. This will (temporarily) bring temps back to near December averages. This wind is strong enough to prompt a Wind Advisory until noon. Gusts may reach up to 30-40mph. May want to hold off until this afternoon to try to fix those Christmas decorations. No additional rain today.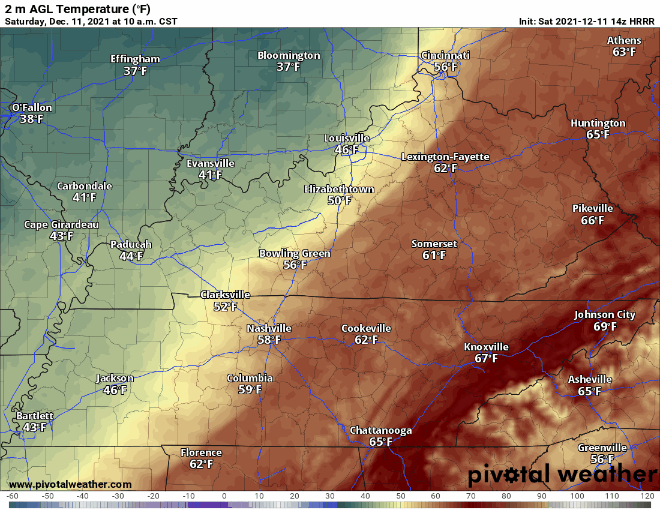 Sunday is more of the same, temperatures will struggle to make it out of the 40's, with lows dipping below freezing. The winds will the be a lot calmer, so that's a plus. Again, no rain.
Warming Up, Next Rain Chance?
Temperatures will rebound back into the 60's by Monday, reaching the upper 60's by midweek, thanks to a high pressure system.
Rain chances return for Thursday, and stick around for Friday. Too early to tell any timing. No severe weather expected.