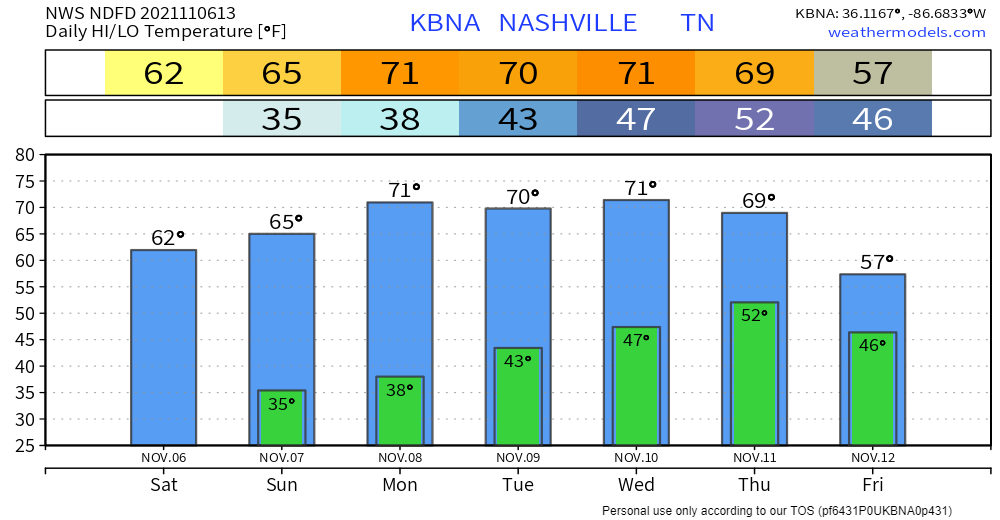 Foggy Start
Many of us are waking up with a view of only several hundred yards.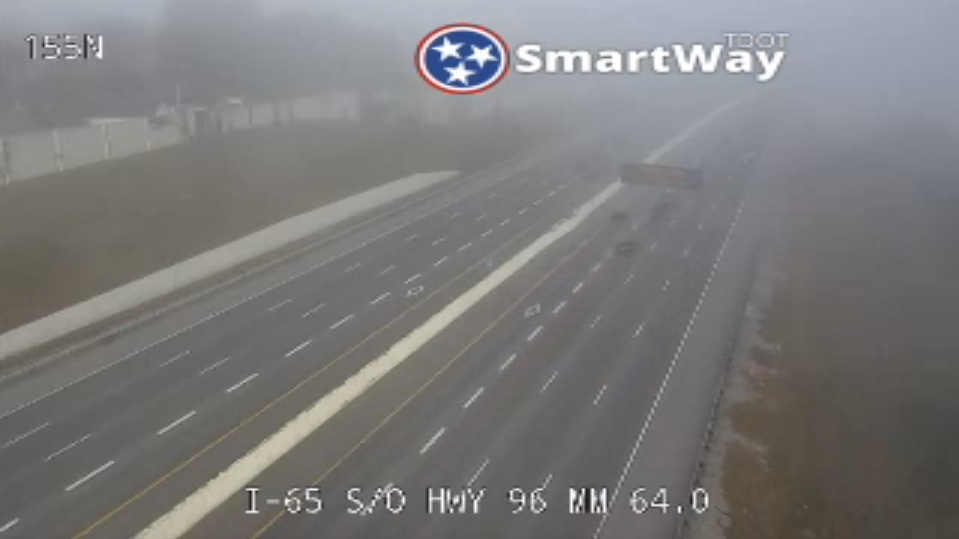 This is a view of I-65 just south of the Highway 96 exit, just south of Franklin, at about 9a. This fog should completely mix out by 10 or 11. Take it easy on the roads if you encounter any of the thicker fog.
Rest of the Weekend Looks…
…amazing. High temperatures are right at average for this time of the year in the low 60's. Thanks to high pressure dominating the area, no rain is forecasted.
Temps may get right at or just below freezing tonight, but that should be the last of below freezing for at least a week.
The start of the new week looks just as good, with temps reaching the low 70's thanks to a nice wind coming from the south. The next rain chance doesn't appear to be until Thursday, too far away to say timing with any confidence.
End of Daylight Savings Time Reminder
At 2am Sunday morning we will magically go back in time to 1am, leaving you with an extra hour of sleep. In return we get a 4:46p sunset Sunday…